Javier Marías, Thus Bad Begins: 'In the grip of a secret vice', book review
Thus Bad Begins is an intimate book, based in a single Madrid apartment 
Emma Townshend
Sunday 21 February 2016 17:39 Comments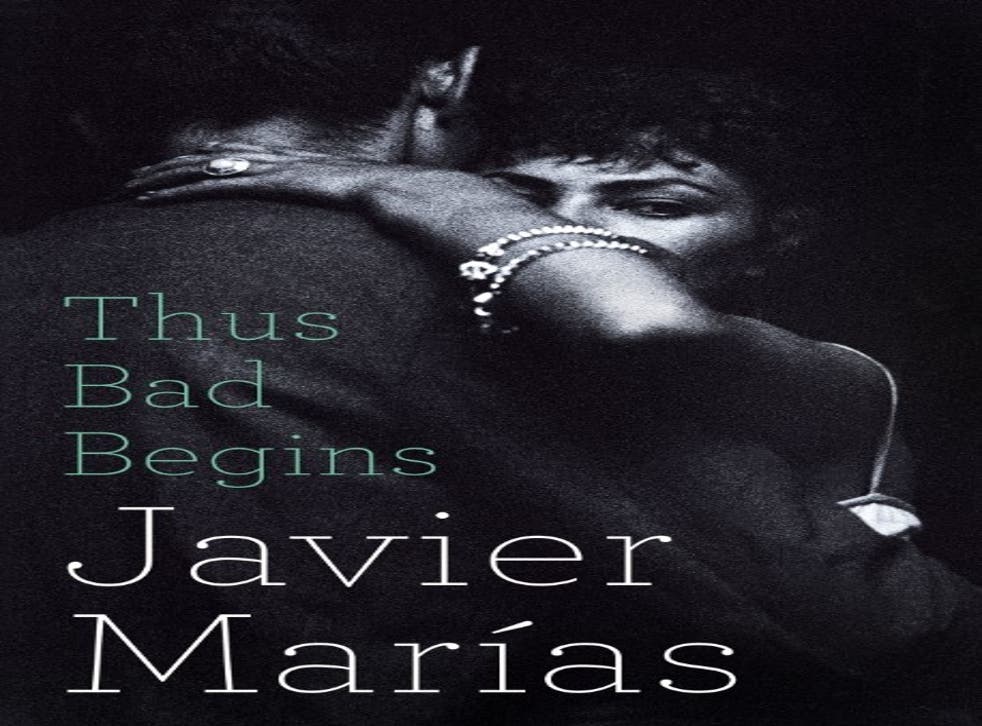 Standing in a corridor, watching a shadowy figure pleading with another through a closed door: Javier Marías's novels are as intimate as they are weird and fascinating.
And Thus Bad Begins is an intimate book, based in a single Madrid apartment where Juan de Vere works for film director Eduardo Muriel as an assistant-dogsbody. Juan's clear on his place in the pecking order: "There's nothing original about me", he says.
Juan is a very junior bystander, simply watching, as it becomes clear that something catastrophic has happened in his boss's marriage to the beautiful Beatriz. But what?
Marías often makes use of an apparently dull narrator to tell an increasingly extraordinary story (from the race-track loiterer of the 1992 short "Broken Binoculars", to the café-going voyeur of 2013's The Infatuations).
The 15 best opening lines in literature

Show all 15
Now, Muriel makes a request of Juan: he has heard rumours about his friend Dr Van Vechten's sexual behaviour. He won't divulge exactly what, but he wants it investigated.
Juan, despite not really knowing what he's setting out to do, agrees to investigate Van Vechten, who is much older, by inviting him out with his own friends, consenting to a peculiar, uncomfortable and ill-informed piece of entrapment.
Two brilliantly odd situations; two powerful secrets. The result is a ferociously addictive, troubling, seductive read whose title, Thus Bad Begins, fits right into the literary world's latest trending category, Grip Lit.
Marias promises revelations, with a strange prologue hinting at children who don't know their paternity and mothers who must hide infidelities. When Eduardo Muriel puts his strange proposition, Juan explains: "That's why he has chosen me, because of my insignificance. Telling me is the closest he can get to telling no one."
For most of the book, you are left pretty unsure what is going on. It's a confusing, nest of references, ideas and moments, and long sentences. Nonetheless, you are completely hooked.
Marias's novel works as high literary fiction, constantly picking apart our assumptions about story and fiction; but also offering good old-fashioned plot. Marías questions the notion of a tight thriller finish: "The worst thing," says Muriel, "is that, by this stage, even the person concerned may not know what the truth is."
But the truth is revealed, and the reader must judge which crimes are most heinous: the political, or the very, very personal.
Grip lit? I was gripped by every word.
Thus Bad Begins, by Javier Marías. Penguin £18.99
Register for free to continue reading
Registration is a free and easy way to support our truly independent journalism
By registering, you will also enjoy limited access to Premium articles, exclusive newsletters, commenting, and virtual events with our leading journalists
Already have an account? sign in
Join our new commenting forum
Join thought-provoking conversations, follow other Independent readers and see their replies