'The Jelly Bean' from Tales of the Jazz Age, By F Scott Fitzgerald
For Jazz Age girls Zelda Fitzgerald, Vivienne Eliot and Lucia Joyce, having it all was not enough.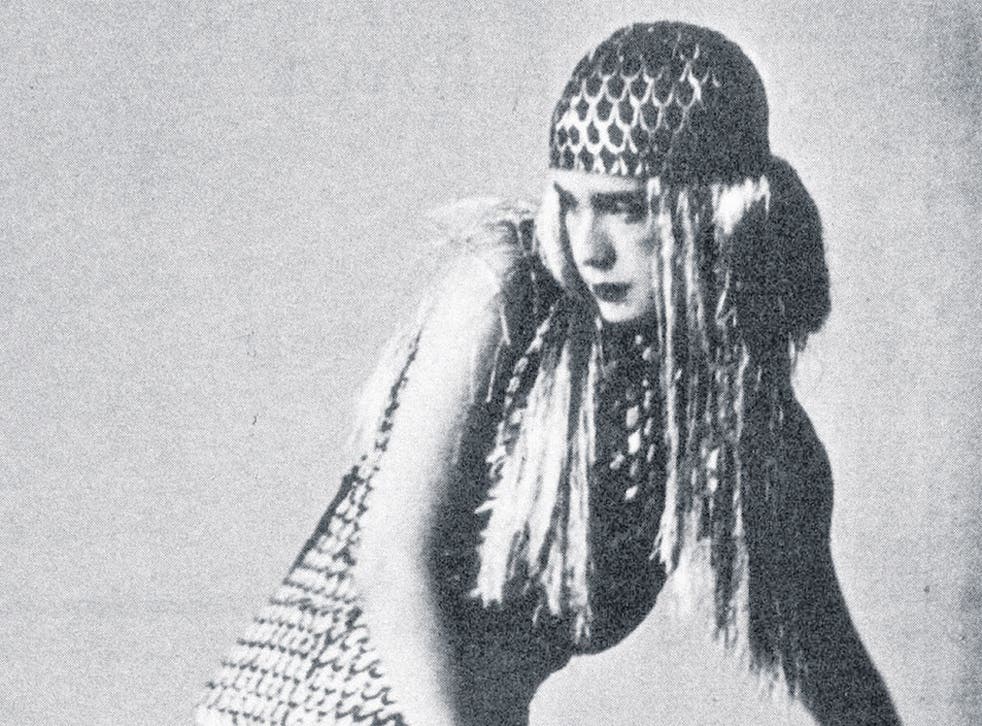 'Those girls," wrote Zelda Fitzgerald at the beginning of her 1932 novel Save Me the Waltz, "think they can do anything and get away with it." But it was Zelda's husband, F Scott Fitzgerald, who gave us the iconic portrayals of such girls, the 1920s "flappers". From his bestselling debut This Side of Paradise to The Great Gatsby and Tender is the Night, he showed young women of the new Jazz Age, with its improvised rhythms and emphasis on parties and music, "doing anything and getting away with it". And all of them were based on his glamorous young wife and muse, Zelda.
Interest in the "flapper girl" is once again high, with Baz Luhrmann's forthcoming film remake of The Great Gatsby and new editions of Fitzgerald's short story collection Tales of the Jazz Age published by Cambridge University Press next week and by Oxford University Press in June.
Vivienne Eliot, the young wife of T S Eliot, was also a flapper, or "char-flapper" as he liked to call her when they met in 1915. And across the Channel, Lucia Joyce, dancing exuberantly through the 1920s, was another. The daughter of James Joyce, she was his femme inspiratrice, according to Carl Jung; Vivienne Eliot was, according to Virginia Woolf, "the true inspiration" of her husband.
These three young women, the female embodiments of the new partying age, would each end their lives in mental hospitals. Their tragic ends are obscured by our shiny rediscovery of the flapper today – possibly because they posit such uncomfortable questions. The muse is traditionally a silent, passive figure; a beautiful woman whose beauty alone is enough to inspire artists. But what made young women of such an exciting new age want to take on this silent, passive role? Did they renew it or rebel against it? And did their rebellion lead to their madness?
Vivienne Eliot recognised her value to her husband early on. When they married, just a few months after their first meeting, her husband wrote "I owe her everything", while Bertrand Russell recognised her as a "real help to a literary career". Vivienne typed up her husband's work and helped him with book reviewing. She contributed small sections to his most famous poem, "The Waste Land" and knew how much help she gave: "Of course he has had me to shove him – I supply the motive power and I do shove," she wrote in 1916. There is little sign of passivity or silence in her representation as muse to a great poet, and yet there are hints that it wasn't fulfilling enough.
Early in the marriage, she wrote of her dancing ambitions: "Now that I am the wife of a poet whose fame is rapidly increasing throughout the length and breadth of more than one land, and in order not to become merely 'TS Eliot's wife' – am embarking on the profession of ballet dancing."
Dancing was also the passion of both Zelda Fitzgerald and Lucia Joyce. In 1924, Zelda started to take lessons in Paris – "because I had nothing to do". In the spring of 1928, she took lessons from the Russian ballet dancer Madame Egorova. Lucia Joyce had been taught by Raymond Duncan, the brother of Isadora, but in 1929, she too began studying with Egorova. Vivienne and Zelda started their dance careers too late – Vivienne was 27 when she began her lessons, and Zelda the same when she met Egorova – so it was the younger Lucia who came closest to real professional success. She and Zelda were offered roles with professional dance companies: roles that both women mysteriously turned down.
Zelda responded to the disappointments of her dance career by writing, as did Vivienne Eliot. Both were initially encouraged by their husbands. Eliot wrote repeatedly to friends about Vivienne's reviews and short stories, telling one correspondent that, "although her output is small she has met with extraordinary success. There is no doubt whatever that she has talent. She should have been encouraged to write years ago." But when Zelda completed the semi-autobiographical Save Me the Waltz (while in a sanatorium), and sent it to her husband's agent, Max Perkins, Fitzgerald went wild and refused to let her publish it without alterations. Similarly, Vivienne's writing career came to an end when a sketch she wrote anonymously, satirising her friends, had serious repercussions. At this point, maintains Vivienne's biographer Carole Seymour-Jones, Eliot "threw his wife to the wolves".
Lucia and Zelda would spend time in the same sanatorium, Les Rives de Prangins, under the care of Dr Oscar Fogel, and were diagnosed schizophrenic, the illness believed to have been brought on by their obsession with dance. (In this, both Fitzgerald and Joyce agreed with the doctor's attribution of blame.) But it might be argued that dance had been their most serious creative outlet; their only way out of the passivity of the muse role.
Vivienne Eliot was first sent to a sanatorium towards the end of 1925, beginning a pattern of movement into and out of psychiatric hospitals lasting until her final incarceration in 1938. In 1930, Zelda agreed to enter Malmaison, a hospital outside Paris. Lucia's first stay at a sanatorium came in 1932. Vivienne died in Northumberland House, a private mental hospital, in 1947; Zelda at Highland Hospital in 1948. Lucia spent the last 30 years of her life at St Andrew's Hospital in Northampton, where she died in 1982.
These are the tragic ends of the rebel muses, the flapper girls who wanted more from life than simply to inspire. It is ironic that the very age that launched them with such hope was also the age that failed to save them.
Lesley McDowell is working on a study of female literary muses. Her book Between the Sheets: Nine 20th Century Writers and their Famous Literary Partnerships (Overlook Duckworth) is published in paperback on 18 May
Join our new commenting forum
Join thought-provoking conversations, follow other Independent readers and see their replies