John Hume, Irish Peacemaker, Edited by Sean Farren and Denis Haughey: 'The patient pacifist' - book review
A timely account of John Hume's role as Irish peace broker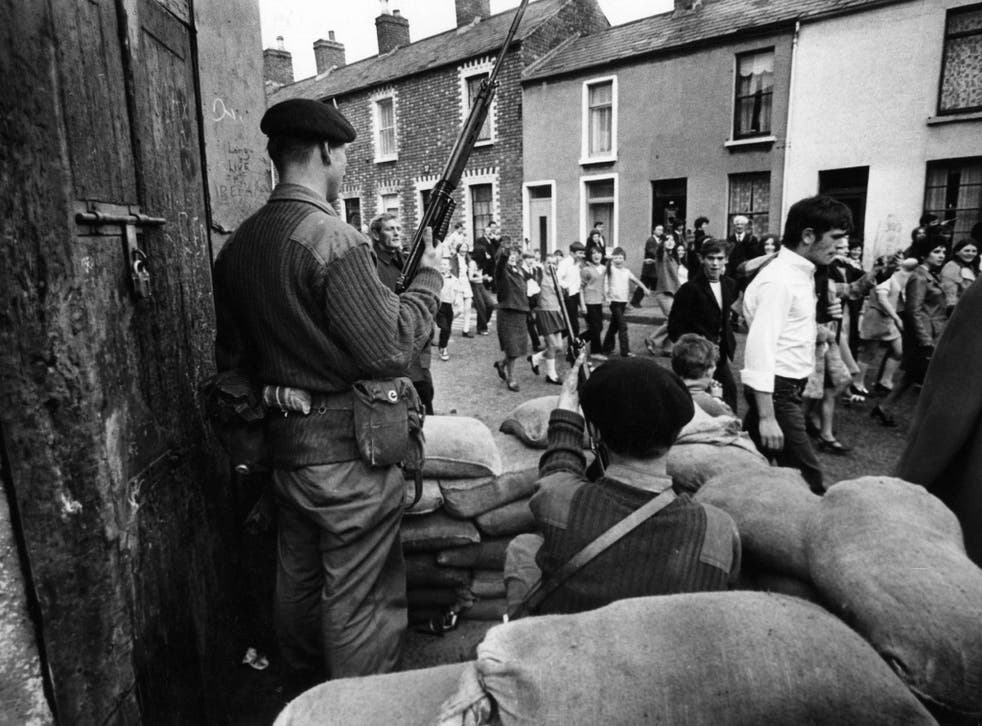 As a reporter in Northern Ireland from 1988 to 1999, I loved and loathed John Hume in equal measure. Loved because it felt as if you were standing in the presence of greatness. Loathed because he never said too much that was newsworthy. The truth was (on the surface at least) there never was anything new from Hume.
It is therefore remarkable that this collection of 14 essays about the politician is so engrossing and informative. The critiques and analyses don't just give precious illumination of the man and his politics but also provide a fascinating insight into Hume's role through the darkest days of the Troubles in the northern part of Ireland to the bright new dawn revealed in the Good Friday Agreement of 1998.
The essays, and an introduction by former US President Bill Clinton, acknowledge the importance of Hume's "single transferable speech". They also show that this speech, delivered for 35 years, didn't just irk journalists looking for a story. It drew great animosity from unionists and even from within Hume's own Social Democratic and Labour Party (SDLP) – of which he was a founder member in 1970 and which he led from 1979 until he retired in 2004 due to ill health.
It is a cruel twist that dementia forced one of Ireland's greatest visionaries from the political framework in which he invested his entire career. President Clinton opens by declaring the 1998 Nobel peace laureate had "an unwavering willingness to elevate principle and peace over person and party."
He also sticks close to Hume's famous speech, even quoting one of its more kitsch lines: "We must learn to spill our sweat not our blood together". The input from former senior civil servants on both sides of the Irish border provides many informative nuggets. One of them, from Maurice Hayes, recalls Hume's 148-day career in ministerial office when he was minister for commerce in the power-sharing executive that was brought down by a loyalist general strike. As Hayes explains, although Hume's only term in office was short-lived, it made a big impression.
Hume was perhaps a bigger threat to unionists than the IRA because his reasoned political argument was listened to in London, Dublin, Washington and the EU parliament. The academic Arthur Aughey tears strips off Hume in his contribution and draws out unionist contentions that the SDLP leader lived on the back of the IRA and was not an honest broker.
Mark Durkan MP gives a fascinating insight into Hume's secret talks with Sinn Fein leader Gerry Adams which went on to secure an IRA ceasefire that would in itself lead to the Good Friday peace agreement. The Independent's David McKittrick's account of Hume giving John Major a lecture in Irish history while shaking him by the lapels is hilarious. That was about as violent as Hume got.
This is an important book for the times we live in: why we should not respond to violence with more violence. Militancy, be it insurgent or governmental, spills blood. Hume, as this book proves, demonstrates that spilling sweat – and sticking to the script – achieves much more.
John Hume, Irish Peacemaker, Edited by Sean Farren and Denis Haughey (Four Courts Press, £19.95) Order at £17.95 inc. p&p from the Independent Bookshop
Join our new commenting forum
Join thought-provoking conversations, follow other Independent readers and see their replies