John Le Carre: The Biography by Adam Sisman, book review
John le Carré's heartbreaking childhood helped make him the master of spy thrillers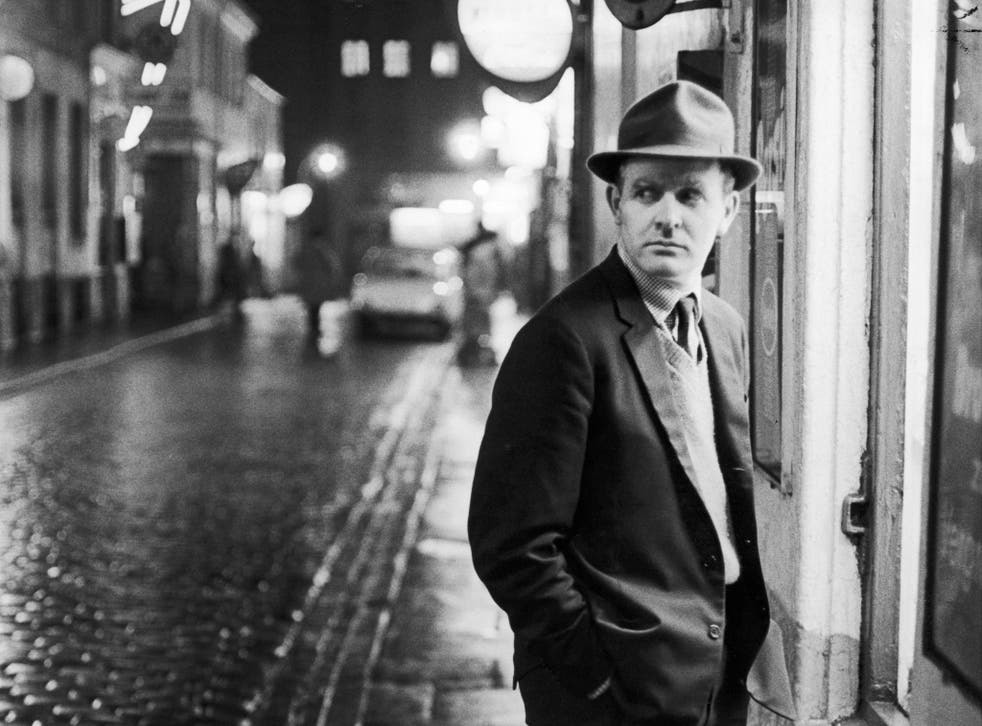 Ultimatelty it's about love. In places, this is a very emotional book. John le Carré had an utterly heartbreaking childhood. When he was five, his mother – having endured enough of her husband's cheating both as a crook and a philanderer – left home. According to Adam Sisman, le Carré's emotional scars never healed: "Looking back at his childhood, he has written of the 'sixteen hugless years' that followed". As le Carré wrote in a letter to his brother: "We were frozen children, & will always remain so." Sisman says Le Carré's response "was to try and make everybody else love him."
While acknowledging "warm feelings" for his subject, Sisman also endeavours "to preserve the splinter of ice in [his] heart that every writer needs, according to Graham Greene". The splinter justifiably melts when Sisman recounts the childhood years, but freezes hard when le Carré goes to Oxford following his National Service as an officer in the Intelligence Corps. His service experience led to his being recruited by MI5 to spy on his fellow undergraduates. To do so, le Carré joined the "Socialist Club, which welcomed left-wingers of every hue, from pale pink to dark red". In later life, he expressed no regret for having done so: "Somebody has to clean the drains, and I found that I did do things that, although they were in some way morally repugnant, I felt at the time, and still feel, to have been necessary."
Le Carré's later novels and political views – expressed by joining anti-war demos to protest against Blair's invasion of Iraq – progress from what Robert McCrum describes as "seething" to "incandescent". The most startling revelation came in 2008 when le Carré admitted to Sunday Times journalist Rod Liddle that "while working for MI6 he had considered defecting to the Soviet Union". Le Carré later tried to explain his comment in a letter to The Times. It was a result of "post-prandial Calvados" and reflected "the plight of professional eavesdroppers who identify so closely with the people they are listening to that they start to share their lives". Or is there another explanation? "People who have had very unhappy childhoods", le Carré once wrote, "are pretty good at inventing themselves... I'm a liar. Born to lying, bred to it, trained to it by an industry that lies for a living, practised in it as a novelist."
There are a few writers of spy fiction, if any, who have more personal experience in the world of espionage than John le Carré. Following a brief spell as a modern languages master at Eton, le Carré joined MI5 – a service that he did not find impressive: "For a while you wondered whether the fools were really pretending to be fools, as some kind of deception, but alas, the reality was the mediocrity." He then made the upmarket jump to MI6. But few ex-colleagues in either service applauded le Carré's novels. One ranted: "I deplore and hate everything he has done and said against the intelligence services." At a diplomatic dinner in Washington he was confronted by another ex-colleague who shouted: "You bastard! You utter bastard."
This is the best biography of 2015 – a rare achievement that invites rereading.
Edward Wilson's latest novel is 'A Very British Ending' (Arcadia)
Bloomsbury, £25. Order at the discounted price of £22 inc. p&p from the Independent Bookshop
Join our new commenting forum
Join thought-provoking conversations, follow other Independent readers and see their replies