Kid Gloves: A Voyage Round My Father by Adam Mars-Jones, book review
A humorous and heartbreaking story of growing up in the shadow of a great man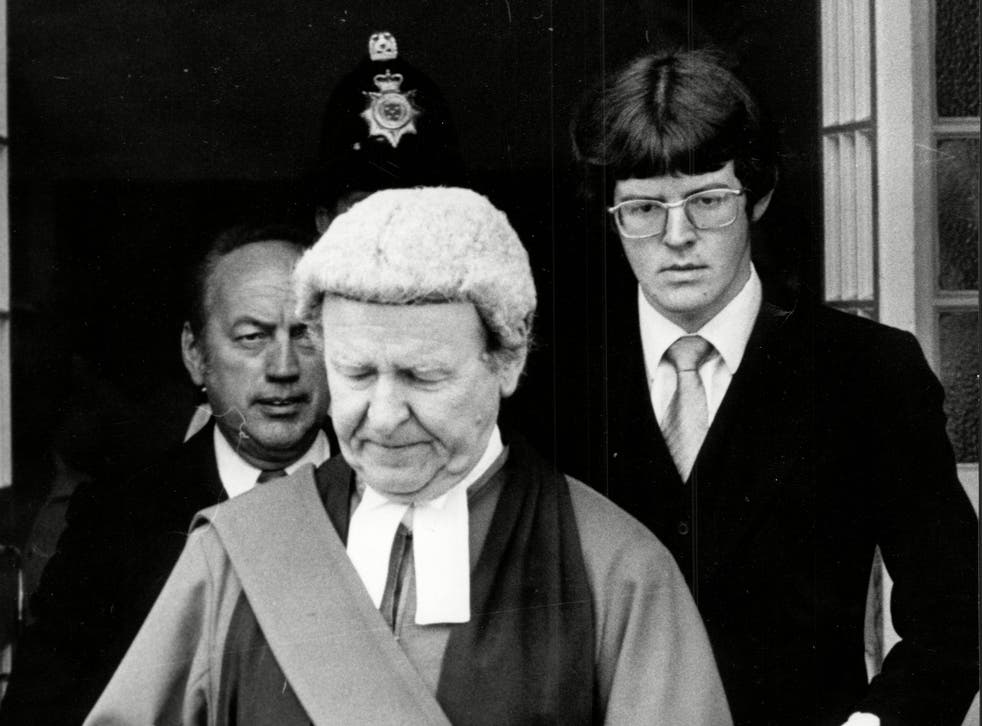 Soon after the publication of Edmund Gosse's Father and Son in 1907 a reviewer in The Times Literary Supplement asked how far "in the interests of popular edification or amusement" was it "legitimate to expose the weaknesses and inconsistencies of a good man who is also one's father"?
We've come a long way since Gosse's seminal memoir of his father; now the so-called (and horribly titled) 'dad-lit' is almost a sub-genre of its own. Novelist and essayist Adam Mars-Jones is the latest writer to add his name to a distinguished list that includes J.R. Ackerley, Philip Roth, Blake Morrison and John Mortimer, whose autobiographical play, A Voyage Round My Father, the author takes as the subtitle to this book. As Mars-Jones outlines, he never set out to publish a memoir about his father, the distinguished, and apparently much feared, High Court judge Sir William Mars-Jones. His original intention was to write about the period of time after the death of his mother Sheila in 1998, when he moved into his parents' flat in Gray's Inn Square to look after his father. During the process of writing, the small-scale "shreds and slabs" of Mars-Jones senior transformed into a cathedral, complete with sturdy buttresses, elegant spires and grotesque gargoyles.
From the first page, William Mars-Jones is presented as something of a colossal figure, oozing with confidence and self-belief. "Every morning he woke with the expectation of having fine things shown to him by life or its executive officers," writes the author. "It seemed obvious that God would turn out to (i) exist and (ii) put in a good word. Round His omnipresent neck he might wear a Garrick Club tie." Success was this man's real addiction, a "resinous perfume he needed to have in his nostrils".
The writer details both the accolades that came with some of his father's cases – famous names include Ian Fleming, the Moors murderers, and Donald Neilson, the so-called Black Panther – and the accompanying human failings. Mars-Jones delights in recounting the story of how his dad fought with the admin staff of his bank so as to squeeze as many honorifics (MBE, LLB) on to his gold card as possible, reducing his Christian name to an abbreviated Sir Wm.
It is all the more poignant to learn that, soon after Adam moved in to the Gray's Inn Square flat, the once-sharp mind of the retired High Court judge started to decline. Mars-Jones rejects the urge to describe this in mawkish detail, preferring to describe it as "dying in small instalments, leaving us with no more than a digesting ghost to attend to".
One of the central themes of the book is the antithetical attitude the two men have towards homosexuality. Brought up by a man who was splenetically homophobic – "wallowing in faeces" was the judge's choice expression to describe the love between two men – Adam realises that he is attracted to his own sex. The writer, in beautiful, fresh, vivid prose, charts his own awakening and then relates, in heartbreaking detail the process of his coming out. During a holiday in Anglesey over the New Year break, Mars-Jones senior uses every trick in the book to convince his son that he is not, in fact, homosexual, including a fantastical "memory" that he once witnessed Adam playing with himself while watching Jacqueline Bisset in Day for Night. "Of course, he wasn't asking me to believe anything of the sort, he was asking himself to believe it …" he writes.
The book brims with humour and each sentence is a delight to read. It also contains – courtesy of an extended metaphor drawn from Jane Grigson's recipe for cooking salmon in a court-bouillon – one of the best descriptions of sibling rivalry in contemporary literature. Above all, it is a celebration of language, a love shared by father and son alike.
Join our new commenting forum
Join thought-provoking conversations, follow other Independent readers and see their replies