La Belle Sauvage: The Book of Dust Volume One by Philip Pullman, book review: Enjoyable return to a captivating universe
Fans of 'His Dark Materials' will find themselves happily immersed in a familiar world while also relishing Pullman's new material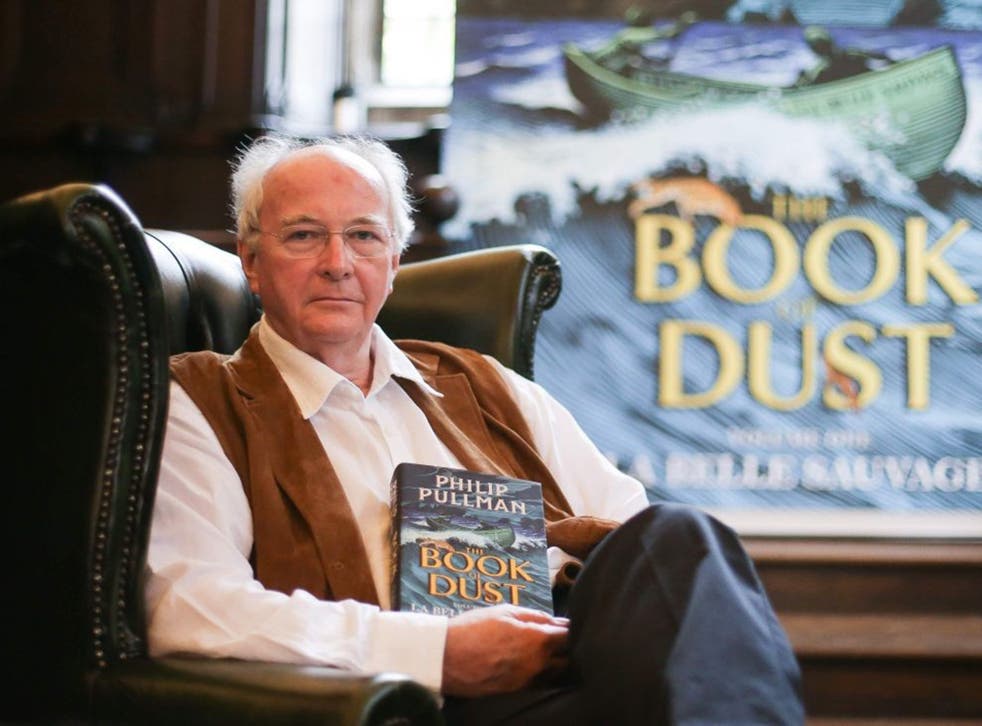 It's been twenty-two years since we first met the plucky heroine of Philip Pullman's masterful His Dark Materials trilogy, Lyra Belacqua and her daemon Pantalaimon. Beloved by readers the world over, the prospect of further chapters in Lyra's story inflicted agonies of excited suspense since it was first announced that Pullman was writing a new trilogy, The Book of Dust, the first volume of which, La Belle Sauvage, is finally published.
Set in the world that's come to be known as Lyra's (for those who haven't read His Dark Materials, it jumps between realms), one that's similar enough to our own to be recognisable, albeit with some not insignificant twists (most notably less technology and more magic), a decade before the story that begins in Northern Lights (the first His Dark Materials book), La Belle Sauvage recounts the story of Malcolm Polstead, "eleven years old, with an inquisitive, kindly disposition, a stocky build, and ginger hair," and his daemon Asta.
Malcolm's parents own the Trout inn, which sits just outside Oxford on the banks of the Thames, a waterway that Malcolm navigates in his beloved canoe, La Belle Sauvage. Just across the river from the Trout is Godstow Priory, at which Malcolm is a regular visitor, helping the resident nuns with their chores or running errands for them up and down the river.
Thus, when a six-month-old baby girl named Lyra is handed over into the sisters' care, Malcolm finds himself embroiled in a mysterious and increasingly dangerous adventure to protect the infant from evil forces.
His Dark Materials was conspicuous for pushing at the boundaries of young adult fiction – something that afforded the trilogy teenage and adult fans alike – but Pullman's mining even darker ground here, from the Stasi-like League of St Alexander, a troop of sneaking schoolchildren encouraged to report all "enemies of the Church," to the menace posed by a "malefactor" with paedophilic inclinations on Malcolm's tail.
There isn't much yet known about the volumes still to follow, apart from the fact they're going to be set twenty years after the events recounted in this first instalment (thus ten years after His Dark Materials concludes) – it's worth noting though that Pullman's describing this new trilogy as neither prequel nor sequel, but rather as the original's "equal".
The desire to find out where it goes next, will, I suspect, be at the forefront of most readers' minds after turning the final page, since despite its impressive length, La Belle Sauvage has the feel of an extended preface; thrillingly entertaining and beautifully written, but ultimately something of an introduction to the story proper we know follows thereafter.
You'll hear no complaints from me though; nor, I suspect, from others either. Fans of His Dark Materials will find themselves joyfully immersed in a familiar world of daemons, alethiometers, the evil Magisterium, friendly witches and foul night-ghasts, yet also delighted by Pullman's new material; meanwhile, awaiting first time readers is all the pleasure of commencing their own journey into this most captivating of universes at the very beginning of Lyra's story.
The Book of Dust Vol 1: La Belle Sauvage by Philip Pullman (published by David Fickling, £20) is out now
Join our new commenting forum
Join thought-provoking conversations, follow other Independent readers and see their replies