The Last Bookaneer by Matthew Pearl, book review
It seems that Pearl has nothing new to say about Stevenson and yet, his clever final twist will surprise the general reader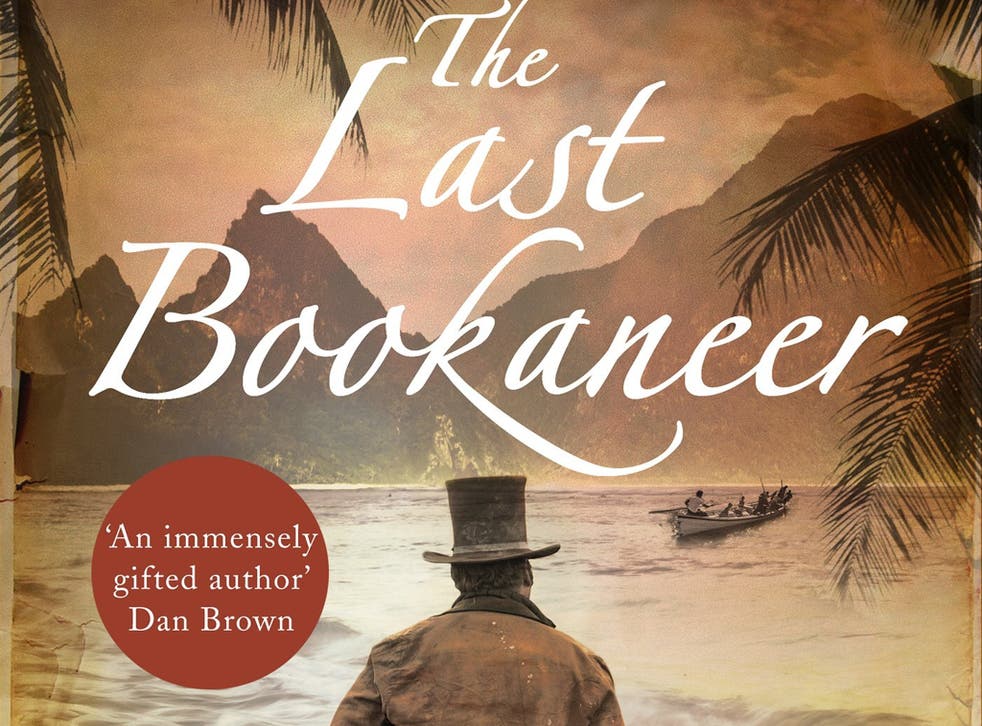 Matthew Pearl has cornered the market in literary historical thrillers involving well-known writers, such as Longfellow and Poe, and inventive quests for stolen, lost, or forged manuscripts. His fifth novel is set in the 1890s immediately prior to the date when international copyright was written into American statute, and the celebrity author at the centre of this tale is Robert Louis Stevenson. The Shovels of Newton French is widely rumoured to be Stevenson's final and best novel, and literary pirates, or "bookaneers", journey to his last place of residence, Vailima in Samoa, to steal it before it is published.
During the 19th century many publishers operated under gentlemen's trade agreements and managed to synchronise publication in America and Britain, offering authors reasonable terms. From Samoa, Stevenson communicated with Cassell in London and Scribner's in New York. Nevertheless, some unscrupulous publishers cut authors out of the process entirely.
Pearl's bookaneers are romantic spies; self-educated, they "helped control the chaos caused by the broken copyright laws and the maelstrom of greed that rumbles just beneath the surface world of books". They democratise the publishing industry, holding "as much sway as rich publishers and esteemed authors, more so in some cases, in determining the public's access to books". Whiskey Bill and Kitten from The Last Dickens (2010), a search for Dickens's unfinished novel, The Mystery of Edwin Drood, reappear in The Last Bookaneer. However, it is the enigmatic American, Pen Davenport, together with his sidekick, Edgar Fergins, an English bookseller he meets in London, who race against time and Belial, Pen's shadowy nemesis, to infiltrate the Stevenson household and return with the manuscript before the law of copyright overtakes them.
As the novel opens, Fergins is in New York to give evidence in a trial of literary piracy. Delayed on a train, he relates his adventures to Clover, a young, bookish black waiter, and it is Clover who narrates this tale to the reader. As the story reaches its denouement, the significance of the dual narrators becomes apparent. Along with adopting Stevenson's twice-told tale style, Pearl assumes a Stevensonian air in the lush descriptions of tropical island life, dusky natives, cave-dwelling cannibals, and hair-raising cross-country pursuits. The pacing slows too often, though; it is held up to explain historical information, while the attempted connection between Fergins' enlightened relationship with Clover and Stevenson's with the Samoans is not fully realised.
Slips and anachronisms puncture the fictionalisation: "commodification" is modern; would Clover be in the Astor Library before desegregation? Why would Scribner's buy Stevenson's manuscript when they already had a publishing contract with him? It seems that Pearl has nothing new to say about Stevenson: his depiction is a familiar one from photographs and biographies. And yet, his clever final twist will surprise the general reader, and please Stevenson scholars who have long attempted to promote a reappraisal of "Tusitala" (as Stevenson was known), the long-limbed, frail writer living as a chieftain in the Pacific.
Join our new commenting forum
Join thought-provoking conversations, follow other Independent readers and see their replies