Light Falling on Bamboo, By Lawrence Scott
A novel of 19th-century Trinidad captures the drama of division in a post-slavery society
Monique Roffey
Thursday 06 September 2012 21:14 Comments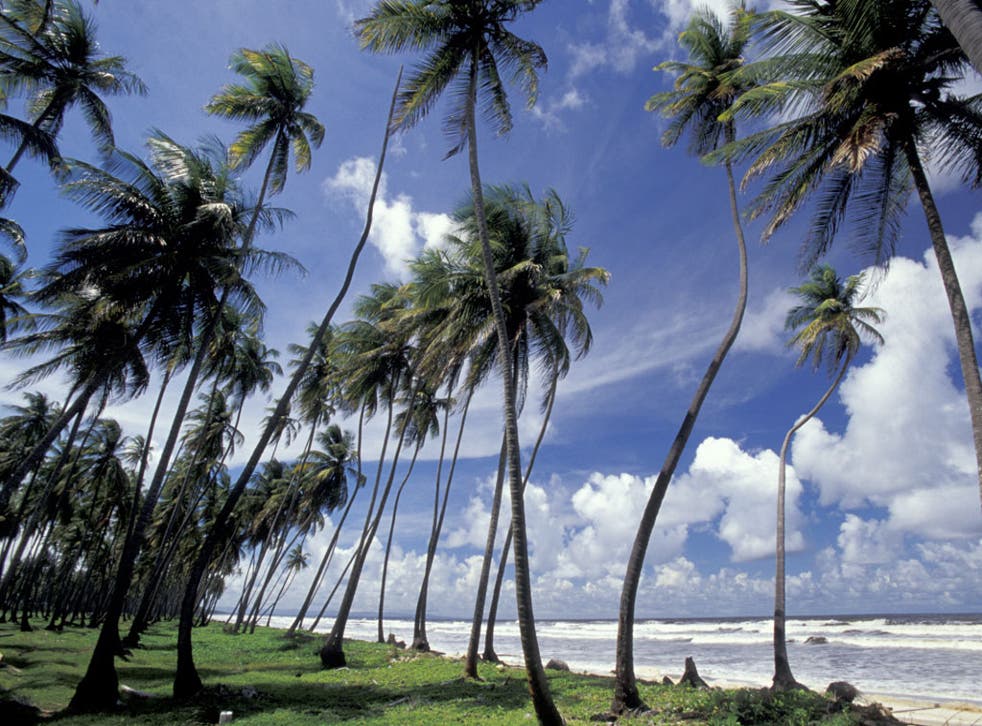 This novel opens in Trinidad, 1848, at the deathbed of Rose Debonne Cazabon, mother of the famous artist Jean Michel Cazabon. Welcome to early 19th-century Trinidad, when society, post-emancipation, is at a uniquely complicated time. Slavery has been abolished; free coloureds and even black men now own the sugar estates. There is a new problem, "the coolie question", as indentured workers arrive to fill the labour vacuum. Society in Port of Spain is split between the homegrown white French Creoles and the "English set": the Governor, Lord "Ping" Harris, and his cronies.
Trinidad's most famous artist, Cazabon (by then 35 and married to a white French woman) arrives to try and find his place in this evolving society. While he proclaims he is a painter not a planter, this isn't quite true, for Cazabon's family also own land and are part of the estate system. Nothing is easy for Cazabon, a mixed-race man educated in England and Paris, who has returned to his island home.
Lawrence Scott deftly paints a portrait of a man deeply split on every level. As an artist, he is forced to take on students and commissions from the English colonialists who he feels have a patriarchal and patronising eye. "Leave my hills alone," he says to one. "This is my island". The English set are excruciatingly racist: they speak about niggers openly in front of Cazabon, as if he shouldn't mind. As a result, his friendship with James Wildman, secretary to the Governor, can never be true, because they are not equal.
Likewise, Cazabon the lover is constantly thwarted. His childhood love Josie is in fact his illegitimate half-sister; his love for his muse Augusta, his "black Venus", is impossible as she is still owned by her ageing and sadistic white master. His passion for his married English student, Elizabeth Prowder, can never be consummated. And when his white wife Louise finally arrives in Trinidad, their relationship is haunted by all of these liaisons.
Alongside the racial tensions of Port of Spain, Scott also shows us Trinidad. We see what Cazabon sees, the landscapes of a ravishing island, the people who make up this mestizaje society. And we hear the cadences of Trinidad's language. The characters speak in English, French, patois and the local English creole. Nothing, not even the language, is simple.
While in theory Light Falling on Bamboo is the fictionalised account of one man's life, Scott captures so much more. This novel shows us the dark "truth of an age" in a small corner of the New World, once dependent on slave labour. Scott doesn't judge. He shows us a world full of prejudice and social injustice, and we feel uncomfortable throughout . And also, like Cazabon, we fall in love numerous times with this complicated world. Scott, born on a sugar estate, knows this society intimately and paints this world with skill and grace.
Monique Roffey's new novel is 'Archipelago' (Simon & Schuster)
Register for free to continue reading
Registration is a free and easy way to support our truly independent journalism
By registering, you will also enjoy limited access to Premium articles, exclusive newsletters, commenting, and virtual events with our leading journalists
Already have an account? sign in
Join our new commenting forum
Join thought-provoking conversations, follow other Independent readers and see their replies