Maggie & Me. By Damian Barr
A wry autobiography, set in 1980s Scotland, reveals an admirably balanced attitude to Maggie, memoir, and the wisdom of Granny Mac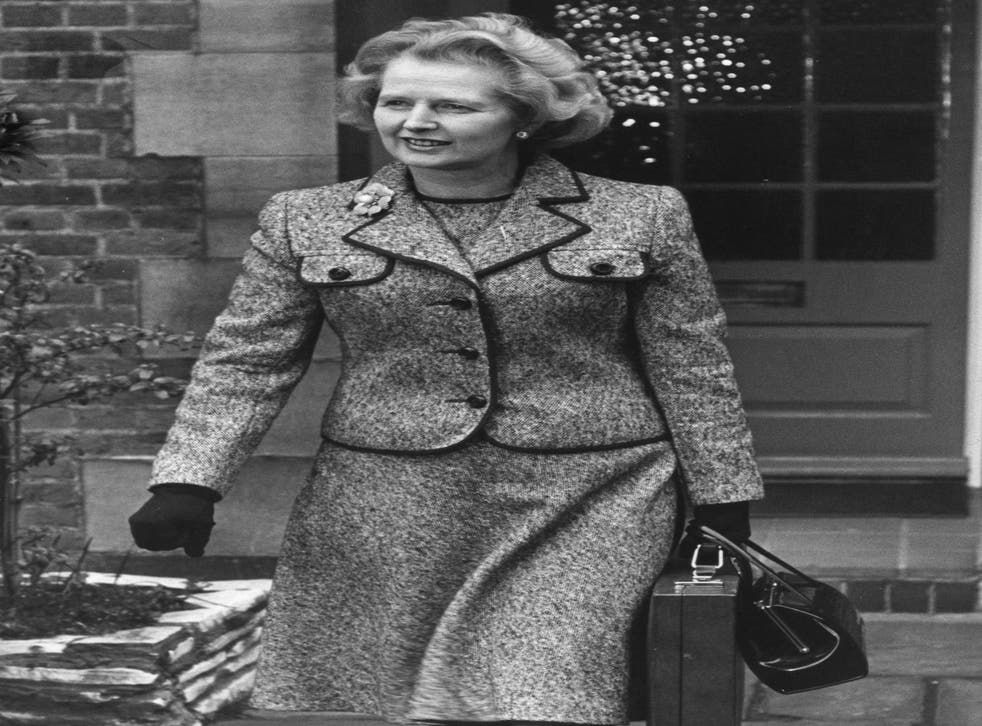 The story of a gay boy growing up in the 1980s in a village in Lanarkshire perhaps doesn't sound like a page-turner but it would be a mistake to overlook this superb memoir by the journalist Damian Barr. By turns funny, tender, and heartbreaking, it is also a useful primer for anyone too young to remember what life was like in the industrial areas of Britain enduring the changes wrought by Thatcherism.
Damian Barr is the son of a Catholic mother and Protestant father – a bold union in a part of Scotland blighted by sectarianism – who separate in 1984, the night Margaret Thatcher survives the IRA's bombing of the Grand Hotel in Brighton. The little boy is immediately impressed by the blonde woman with a man's voice calmly rising from the rubble and taking command of the situation. Barr's mother is less impressed: "Shit disnae burn, Maggie won't." Barr and his sister, Teenie, go to live with his mother and her new boyfriend, Logan, and the eight-year-old finds himself at the mercy of a man who physically and psychologically abuses him. With Damian's mother in hospital recovering from a brain haemorrhage, Logan is free to persecute the boy. It is harrowing to read about an adult being so vicious and spiteful towards a child but Barr refuses to indulge in self pity. His calm, factual recounting of the abuse means it is all the more compelling and his restraint is commendable.
Barr displays an endearingly dry wit, and throughout his trials and tribulations he never fails to see the funny side of even the most appalling situations. His father's new girlfriend, a Dolly Parton wannabe, is known as Mary the Canary, while his favourite school teacher who sports a pudding bowl haircut is known as Rayson the Basin. Barr himself does not evade nick-names and at school, thanks to the casual cruelty of children, is called Gaymian, Dame Barr and Barbie. He tries to keep his head down and vows to do what the helmet-haired Maggie exhorts; work hard and escape to a better life.
Barr's realisation that he is gay only serves to make him feel even more an outsider in an aggressively straight community where mining and the Ravenscraig steel plant are the main sources of employment. His loneliness is assuaged when he discovers that he is not the only gay boy at school and there is a touching naivety about his first sexual experiences. However it is a school trip to Brighton that opens his eyes to the possibilities of a lifestyle he could never have imagined, where being gay is not something to be hidden or ashamed of.
Barr is a gifted storyteller, weaving skilfully back and forth through time, and his unfussy prose flows delightfully. He does not forget his roots and introduces some local sayings, many from his devoutly Catholic Granny Mac. She has a maxim for every situation – including the warning: "Fly wi the craws ye get shot wi the craws" – and this vibrant language roots his story firmly in a west of Scotland, working class community. Barr manages to find beauty in the harsh industrial landscape that surrounds him. His description of the second "sunset" at the Ravenscraig steelworks where his father toils brings lyricism to a prosaic industrial process.
A nostalgic trawl through 1980s pop culture, referencing much-loved toys, games, and music, reveals Barr's inspiration for his later career, the crime-fighting journalist Mrs Hart from the American television series Hart to Hart. Barr also discovers Bennetts, the legendary gay disco in nearby Glasgow, where he finds a sense of camaraderie as he observes the gay scene.
Each chapter is headed by a quote from Margaret Thatcher, some hilariously at odds with what follows, some ironic, and some chillingly harsh. Barr's relationship with Maggie, the one constant in his chaotic childhood, is complex. In her he recognises another outsider, a survivor, and this encourages him to work hard and make a better life for himself. But she is also a hate figure who closes down the steelworks where his father works, crushes the striking miners, and supports the introduction of Clause 28. For the most part Barr keeps his ambivalence hidden in order to fit into a staunchly Labour neighbourhood, but it is his admiration combined with hatred for Maggie that helps to fuel his desire to escape. While Maggie may have encouraged Barr to live life on his own terms it is clear he owes his success to his own courage, humour and steely determination. Most of all, what shines through Barr's splendid memoir is his unswerving love and loyalty to those he holds dear, including his loving but neglectful mother, his adored little sister, his close friend Mark, and his faithful "girlfriend" Heather.
Join our new commenting forum
Join thought-provoking conversations, follow other Independent readers and see their replies