The Monogram Murders by Sophie Hannah, book review: Fans are in safe hands in modern-day recreation of Agatha Christie novel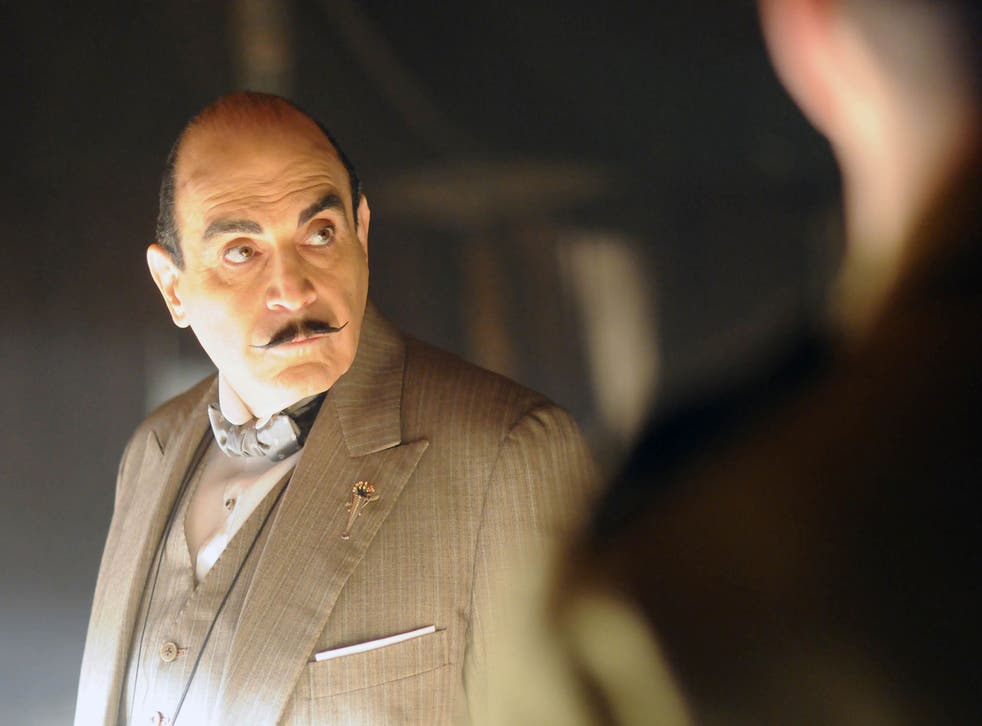 In January 1921, a 31-year-old woman published her first novel, The Mysterious Affair At Styles. Agatha Christie did not have high hopes for the story, featuring a Belgian detective with an egg-shaped head, a rather fine moustache and an ability to solve the most perplexing of crimes. Yet, Hercule Poirot helped to transform Christie into the best-selling novelist of all time: it is thought that during her career she sold an astonishing two billion books.
Since Christie's death in 1976, her literary estate has guarded her legacy with diligence, rejecting lucrative offers to exploit her brand. And so last year, when it was announced that the estate had given its blessing to a new Poirot mystery, it was understandable that some fans reacted with outrage. This was sacrilege, they said, almost as much a sin as standing outside the St Martin's theatre in London with a placard that gave away the ending of the world's longest-running play, The Mousetrap.
Christie fans need not have feared. Within the first few pages of The Monogram Murders it is obvious that we are in safe hands. Sophie Hannah, who is both a poet and an author of nine psychological thrillers, has written a novel that not only would have delighted the Queen of Crime, but her rather more highbrow sister in suspense Patricia Highsmith too. Hannah is particularly good at suggesting that, on occasions, a supposed victim can be just as guilty as a murderer. "Alas, the human mind is a perverse, uncontrollable organ," says a character at one point, a theme that runs throughout the book.
We meet Poirot as he is taking his customary Thursday night supper at Pleasant's Coffee House. As he is busy positioning the cutlery, water glass and napkin on the table (today his sense of order would be pathologised as OCD) a terrified young woman bursts into the restaurant. She tells Poirot that she knows that she is going to be murdered but begs him not to punish her killer after the deed is done. "This crime must never be solved," she says.
Later that night, Edward Catchpool of Scotland Yard – and the narrator of the book – discovers three bodies in three separate rooms at the fashionable Bloxham Hotel (modelled on the Ritz). Inside the victims' mouths the killer had placed a cufflink bearing a monogram, a clue that takes Poirot and Catchpool to a village in the Culver Valley (the setting for Hannah's psychological thrillers). Here they uncover a strange tale of love, religious bigotry, jealousy and repressed passions.
Like Inspector Hastings before him, Catchpool serves as Poirot's foil. But Hannah is clever enough to depict him as more than a mere sidekick: the Scotland Yard Inspector is haunted by a mysterious sense of guilt and, for a while, I was convinced that the book was going to be a clever reworking of Christie's masterpiece The Murder of Roger Ackroyd. Just as Poirot, with his "little grey cells", outsmarts both Catchpool and the real killer, so Hannah repeatedly steals a march on the reader. "You've made my head spin," says Catchpool to Poirot at one point. "It's full of a jumble of questions that weren't there before," a feeling I shared with the Inspector on more than a couple of occasions.
The novel – which has a rich skein of black humour running through it – is immensely satisfying on many levels, including its ingenious ending. At the close of the book, Poirot states, "The best artists, they have the eye for detail and for structure: how all the components fit together". By Poirot's standards, Hannah is a gifted artist indeed.
Andrew Wilson's latest book, 'The Lying Tongue', is published by Canongate
Join our new commenting forum
Join thought-provoking conversations, follow other Independent readers and see their replies