Night Games: Sex, Power and a Journey into the Dark Heart of Sport by Anna Krien, book review
Anna Krien calls foul on the abuse of women by team sportsmen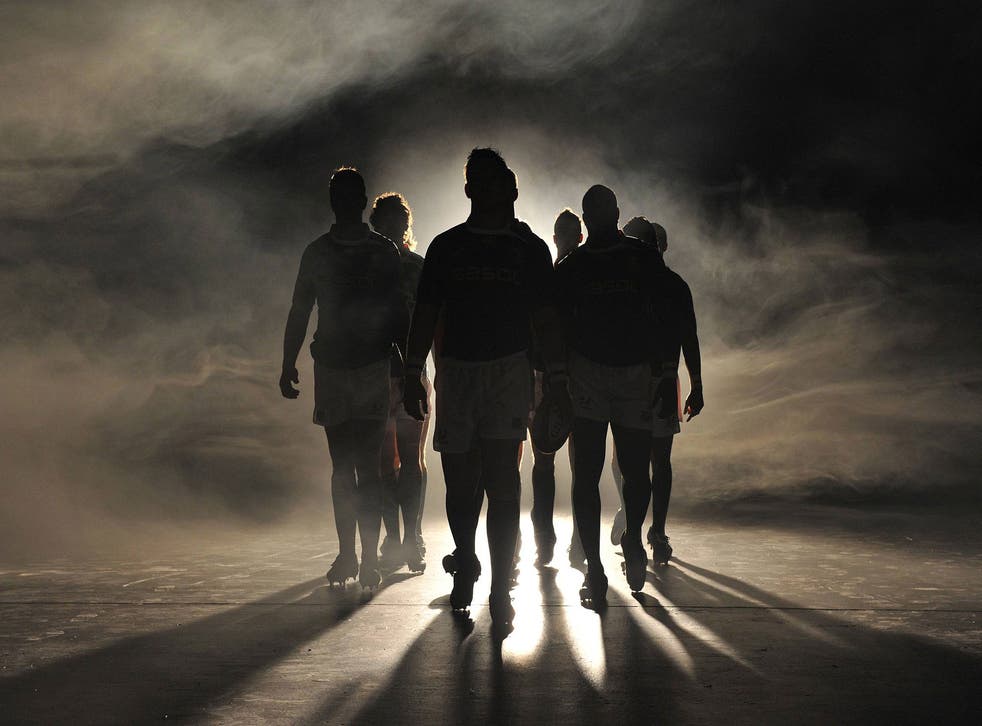 In 2001, a minor-league Australian rules footballer, whom Anna Krien calls "Justin Dyer", was charged with rape. The night before, he had just left a party with the complainant, "Sarah Wesley", at which, she later told a flatmate, she had been raped by at least two other footballers, both full-time professionals and considerably higher profile – and the two had sex in a nearby alleyway.
Dyer was initially brought in as a witness, but suddenly found himself the prime suspect; the investigation into the other two, who both played for the rich and powerful Collingwood club, was dropped. For Krien, Dyer's trial, which ended in acquittal, was, as her subtitle puts it, all about Sex, Power and a Journey into the Dark Heart of Sport. "Dark heart" indeed: some English footballers have earned their profession a reputation for appalling behaviour towards women, but Aussie rules and rugby league players Down Under are in a caveman league of their own.
The recollections of a former Aussie rules player, Tony Wilson, come closest to pinning down the grotesque culture of contemptuous, vicious misogyny: groupies handed round, sexual-conquest scorecards, the free-for-all club dos called "Camel Night" (everyone gets a hump), for which each player and official had to take along two women other than wives and girlfriends – "Presumably," he clarified, "not females you cared greatly for."
There's plenty of other jaw-dropping details; a chapter on groupies in Aussie rules, rugby league and English football should make uncomfortable reading for wives and girlfriends all over. There is a continuum of male beastliness, Krien says: "Treating women like shit shades into a culture of abuse, which in turn can shade into rape." And inevitably, Wilson points out, "Normal consent filters were definitely jeopardised." Because so many women are up for it, when one isn't it just doesn't compute.
She explores what she calls the "grey zone" surrounding rape, proceeding as much by gut feeling as by intellect. She quotes a (female) criminologist on "the confusion and ambiguity surrounding sexual negotiation and forceful seduction" that means that sometimes a woman can feel she has been raped when she hasn't (being male, I'm glad she said that and not me).
It's an extraordinary and necessary account of the grimmer reaches of the male psyche. But, as reportage, what's missing is an explanation of how an investigation into rape allegations by a couple of Australian rules footballers was somehow shunted into the sidings of a different incident. She wonders about it herself, when the sordid alleged details of Sarah Wesley's ordeal with the footballers comes out as hearsay at the committal proceedings, but doesn't dig any further. Why was Dyer charged, but not them?
Though it's an Australian story, it's relevant to all countries with testosterone-fuelled professional team sports that apparently encourage a sense of sexual entitlement. Both Aussie rules and rugby league are trying to change things, Krien points out, employing more women in support roles, and there's hope that it might have a civilising effect on the players. We'll see.
Join our new commenting forum
Join thought-provoking conversations, follow other Independent readers and see their replies