Notes from the Velvet Underground: The Life of Lou Reed, by Howard Sounes - book review
A walk on the dark side that tarnishes a legend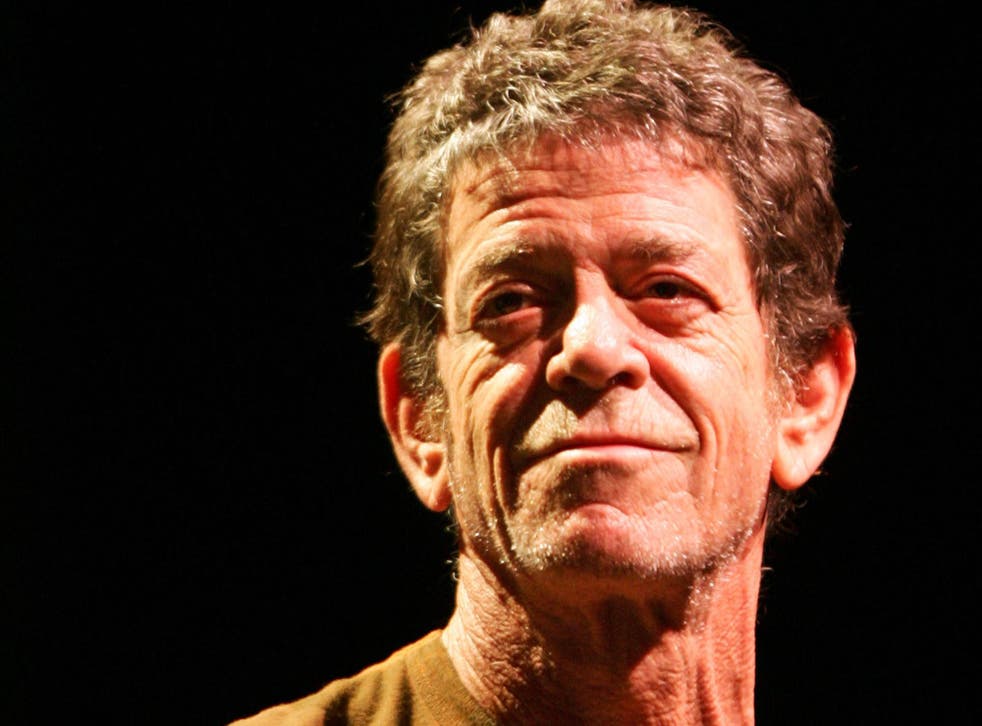 I met Lou Reed once. It was a long time ago, the New York era. He had just played at the Hammersmith Apollo and I waited by the side-entrance hoping for a word. Even just a glance. Something from the man who founded the Velvet Underground.
They say you should never meet your idols. Not that day. He patiently called me into a side room to talk about his set, sign an autograph, and speak of his pleasure in London. It was not long. Maybe a few minutes. But it did nothing to dent my belief in him as a sage.
In my case, it seems, it is not meeting my idols I should avoid. It is reading about them. How despicable Howard Sounes's Lou Reed is in this excoriating biography: delighting in racism, disdaining those he worked with, routinely beating up women.
His first wife, Bettye Kronstad, tells how he would "pin you up against a wall. Tussle you. Hit you." An old school-friend recalls how Reed "smashed" a girlfriend. "She would say something. He'd get pissed off at what she said and smash her around the back of the head."
One former manager says the book should be called "The Hateful Bitch or The Worst Person Who Ever Lived". On the basis of this book it is hard to dispute.
Sounes blames drugs – a near-lethal cocktail for most of the Seventies – and booze, with Sounes refuting Reed's insistence that he later became sober. Mental health issues led to electroshock therapy when Reed was still a teenager and a later diagnosis as bipolar (lithium provided no respite).
But, despite the constant grimness of these pages, the figure who emerges feels one-sided, too unrelentingly nasty. What is missing, except from the sister who throughout insists he was misunderstood, is the other voice: the wife who stayed; the friends who kept in touch. Many have since taken to the internet to voice their shock at this portrayal.
Then there is the music. Maybe Lou Reed was a monster. He clearly often behaved as such. But maybe his issues, especially psychological, were part of what drove the depth of those songs. They had violence, misogyny and self-hatred aplenty. But they also told of empathy and a demand for compassion. Neither is evident in this account of his life.
Part of me is still that fanboy outside the Apollo, perhaps looking for something in a man who was never there. Yet I still wait for when those closest to him, especially in the later years of his life, tell their stories. And in the meantime I have the songs. From this book, however, I was fortunate not to have met the man behind them for longer.
Doubleday £20
Join our new commenting forum
Join thought-provoking conversations, follow other Independent readers and see their replies