One of Us by Asne Seierstad, book review: Breivik: the man behind the mass killings
Seierstad drew on Breivik's statements and writings, police records, and interviews with those involved, including the victims' families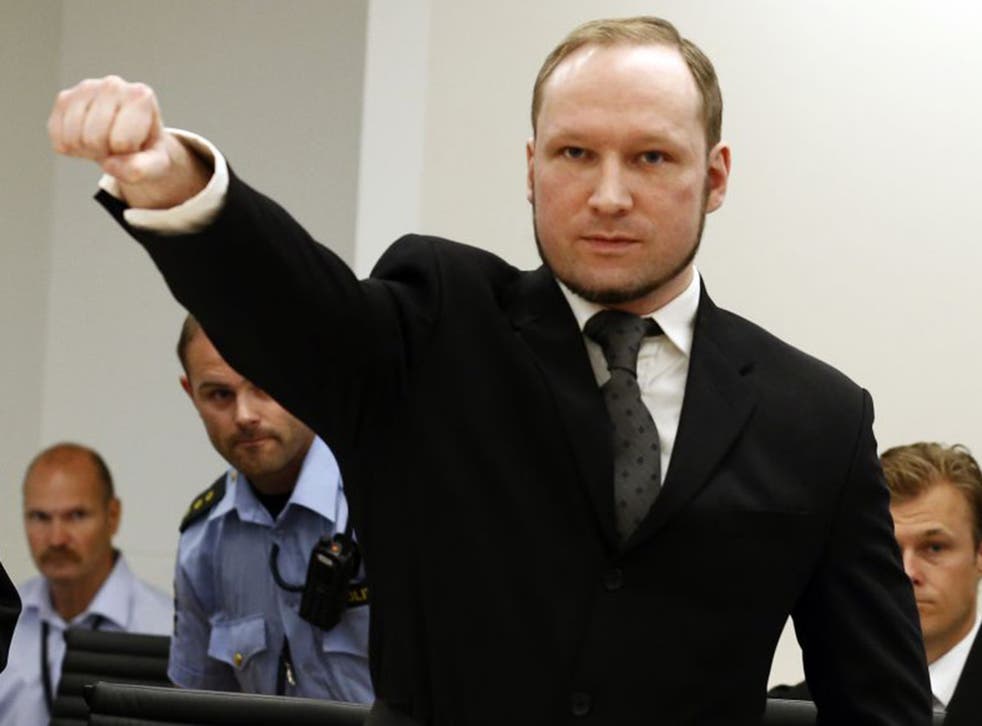 Anyone picking up this book should have no illusions: it is harrowing in places, almost unbearably so, as the day Anders Breivik turned a summer camp for young socialists on Utoya island into his own killing fields is shown in heart-breaking detail.
Asne Seierstad, the Norwegian writer of the Bookseller of Kabul, is unflinching, telling how Breivik methodically shot 11 children playing dead; how he killed a girl calling her family, the bullet passing through her head and lodging in her phone; of the fingers blown off as young hands reached up in futile protection; of Breivik's surprise at learning a skull emits a "sigh" when penetrated by a bullet.
It is a brilliant if unrelenting piece of reportage, one that cements Seierstad as among the foremost journalists or our time. Yet the section detailing the events that summer day in 2011 is not even what makes One of Us so special. What achieves that is how she has pieced together not his massacre but Breivik himself. By doing so she shows how "evil" is not born but created.
Breivik was the son of a family that did not want him, his father abandoning him as a child and his mother – a depressive who grew up in a violent and unloving home – unable to cope with parenthood. Her "clingy" son could "go to the devil," she told a child welfare officer.
His teens were spent searching for a place to fit in. His attempts to become a graffiti artist were ridiculed, his classmates ignored him, his businesses failed, and then – in his first move towards right-wing politics – the Progress Party ruled him too socially inadequate for an official role.
Solace came through his computer. In World of Warcraft he could be a knight with "precious stones sewn on to his chest." The obsession meant he spent five years barely leaving his bedroom before he descended down another internet rabbit-hole – this time into the world of fascist conspiracy theorists lamenting the supposed Islamisation of Europe.
For her narrative, Seierstad drew on Breivik's statements and writings, police records, and interviews with those involved, including the victims' families. She even talked to Breivik's mother on her deathbed. The result is a gripping psychological study, beautifully told, of a susceptible psyche, cut off from society, losing touch with reality, taking on a collection of bigoted prejudices and quasi-history in a desperate search for meaning that ultimately stripped Breivik of all humanity.
What is tragic are the lost opportunities: the child welfare officers who nearly take him for fostering but then the rules change; the friends at school who turn their backs due to peer pressure; even the mail-order bride from Belarus who could have ended his isolation but instead married an American church organist.
"I want to live," some of the children begged him. Minutes earlier, before he fired the first bullet, a voice in Breivik's head was screaming: 'Don't do it. Don't do it." Now it was too late. He shot them before moving on to his next victim.
Join our new commenting forum
Join thought-provoking conversations, follow other Independent readers and see their replies