Paperback reviews: From Britannia Obscura to Burma: A Nation at the Crossroads, reviewed by David Evans
David Evans
Sunday 24 January 2016 14:56 Comments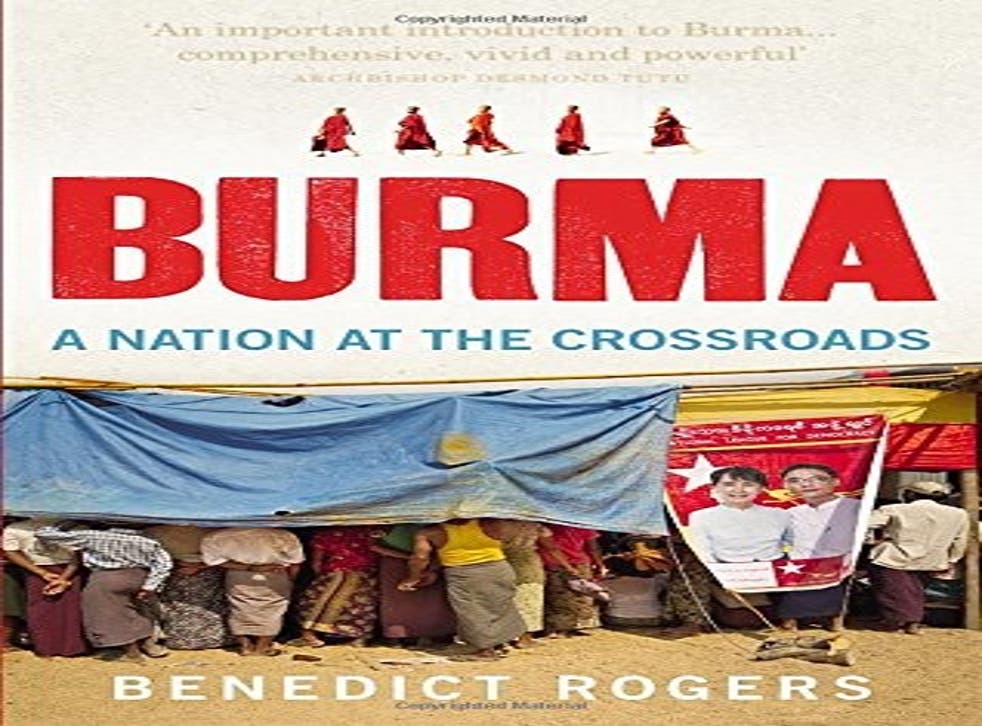 Britannia Obscura, by Joanne Parker. Vintage £9.99
Before I moved to London, the city lay mostly underground. That's how it seemed to me, anyway. On weekend visits I got around using the Tube, and avoided exploring on foot out of a quaint fear of getting lost. The city above-ground was consequently mysterious and flimsily unreal, pocked with blank spaces that I was only later to fill in.
I was reminded of this changing sense of place by Joanne Parker's enjoyable book, Britannia Obscura, a mixture of travelogue and social essay. Parker sets out to explore the British Isles using not Google or the Ordnance Survey but instead the maps that "exist in people's minds", personal geographies with "beloved homes at their centres and vast empty spaces where imagination faltered or trips ended …."
Parker focuses on the alternative topographies dreamed up by various groups: pilots, new-age Druids, canal boaters, cave-divers. For canal enthusiasts, the UK's proper capital is Birmingham, which has more waterways than Venice; for cavers, the cathedral-sized chambers of Ogof Draenen in Wales are a place of pilgrimage.
There's some vivid travel writing here, as Parker navigates using these alternative maps. She offers some illuminating historical and geographical trivia, too: the waterfall that tumbles into the Gaping Gill cave in Yorkshire is taller than Niagara.
Parker claims that non-standard maps tend to efface the traditional borders between countries and regions. Nevertheless, the modern-day explorers to whom she speaks seem motivated by something very British – a keen and eccentric curiosity about the world – even if they wouldn't necessarily put it that way themselves. "I like big stones," explains one Stonehenge enthusiast. And you can't argue with that.
Mona Lisa, By Alexander Lernet-Holenia (Translated by Ignat Avsey). Pushkin Press £10
This exquisite 1937 novella by Alexander Lernet-Holenia, the Austrian writer and critic, provides the world's most famous painting with a new origin story. The year is 1502, and the bumbling young French nobleman, Bougainville, has signed up for the king's war in Spain. His regiment stops at Florence for supplies, where Bougainville pays Leonardo Da Vinci's studio a visit – and sees the Mona Lisa in progress.
Smitten with the woman depicted in the painting, Bougainville decides to track down the subject: Lisa del Giocondo, the wife of a Florentine nobleman. When he learns that Lisa has died, Bougainville cannot accept the truth, which leads him to grave-robbing and fisticuffs.
Leonardo himself cuts a cynical figure, superior and amused by Bougainville's antics – until the strength of the Frenchman's infatuation with Lisa persuades him to alter the painting to suggest the secret of "love itself". With a final flourish of his brush, the artist gives the lady her enigmatic smile.
Cold Cold Heart By Tami Hoag, Orion £7.99
Dana Nolan, a television reporter, has narrowly escaped from the clutches of a serial killer whom the media have dubbed "Doc Holiday". Traumatised by the experience and troubled by amnesia, she returns to the family home to recuperate.
As her memories come back, she is troubled by the sense that her abduction might be in some way connected to the disappearance of a childhood friend long ago. It starts promisingly, with a sensitive depiction of Dana's readjustment, but it soon begins to lean heavily on stock characters – good cop, bad cop, grizzled gumshoe – and the dialogue is trite.
"Evolution is a bitch," says bad cop, "and we're all caught in her teeth." Hoag has sold more than 20 million books worldwide – that's a whole lot of clichés.
Burma: A Nation at the Crossroads By Benedict Rogers. Rider Books £8.99
Benedict Rogers' useful book offers a brief survey of modern Burma, a country that has been ruled by a series of repressive military dictatorships since it attained independence from Britain in 1948.
At times, the author's determination to place Burma in a wider historical narrative risks occluding the country's peculiarities.
But at its best this book offers a nuanced portrait of a nation on the brink of change.
Rogers is especially good on the role played by Aung San Suu Kyi, whose party won a majority during the landmark elections of late-2015. Rogers pays tribute to the Nobel Peace Prize winner's courage – but criticises her reluctance to speak out on behalf of minority groups such as the Rohingya, who continue to face persecution.
The Introvert Entrepreneur By Beth Buelow. Virgin Books, £12.99
Beth Buelow's book addresses the mistaken assumption that "entrepreneurial success belongs to extroverts".
Pointing out that many wildly-successful business people – Warren Buffett, Bill Gates, Larry Page – are shy characters, she offers lessons on how introverts can use their strengths (listening rather than talking, thoroughness, a willingness to delegate) to accomplish things their more outgoing rivals cannot.
Buelow's book is interesting for what it reveals about how digital trends are transforming the business world: blogs, Facebook and LinkedIn enable the socially awkward to create networks and generate opportunities without ever leaving their computers. Blessed are the geeks, for they shall inherit the earth.
Register for free to continue reading
Registration is a free and easy way to support our truly independent journalism
By registering, you will also enjoy limited access to Premium articles, exclusive newsletters, commenting, and virtual events with our leading journalists
Already have an account? sign in
Join our new commenting forum
Join thought-provoking conversations, follow other Independent readers and see their replies