Paperbacks of the Year: Part 1 - reviewed by David Evans
Clarice Lispector was also a literary Modernist, an innovator who conjured glittering surfaces and dark psychological depths. Her biographer, Gregory Brabassa, said she looked like Marlene Dietrich and wrote like Virginia Woolf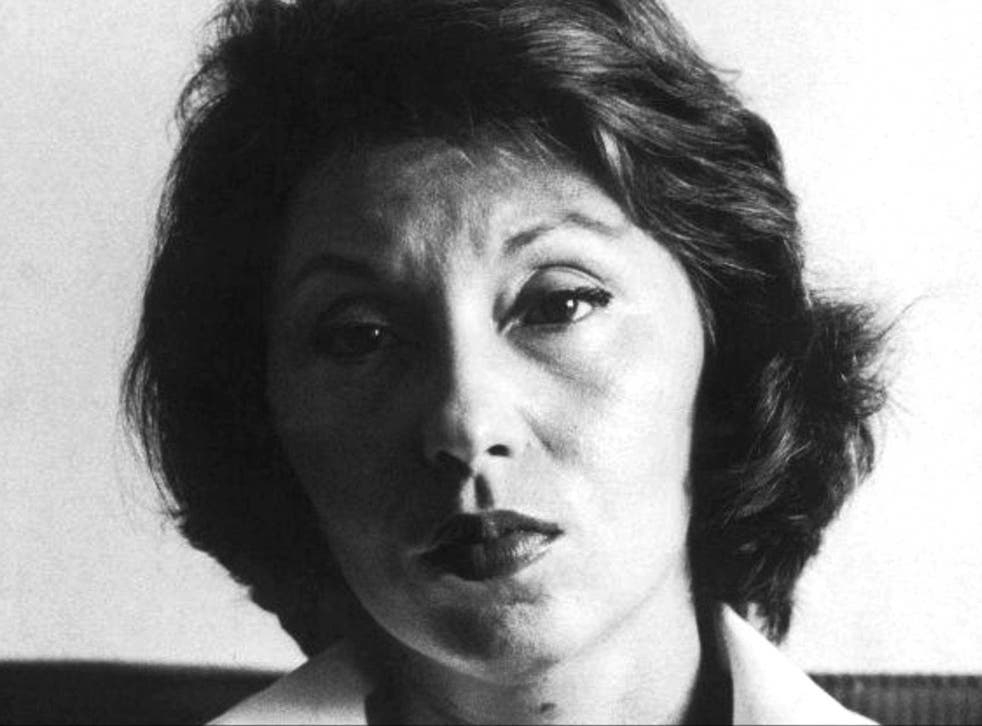 Complete Stories, by Clarice Lispector
Clad in chic dresses, chunky sunglasses, and even chunkier jewellery, Clarice Lispector was a legendary grande dame of Rio de Janeiro, renowned for her style and beauty. But she was also a literary Modernist, an innovator who conjured glittering surfaces and dark psychological depths. Her biographer, Gregory Brabassa, said she looked like Marlene Dietrich and wrote like Virginia Woolf.
Born in 1920, in war-torn Ukraine, Lispector escaped with her Jewish family to Brazil, where she worked as a fashion journalist. In 1943, she made her literary debut with the novel Near to the Wild Heart, which remains her most famous work. But Lispector's literary approach finds best expression in short fiction, here beautifully compiled by Benjamin Moser and translated by Katrina Dodson.
You can detect autobiographical resonances – they tend to concern female characters like Lispector in age and circumstance – but she refracts personal experience through the strange glass of her prose. "The Imitation of the Rose" and "The Buffalo" are astonishing portraits of protagonists in a fragile mental state, conveyed through topsy-turvy grammar and unsettling ellipses. Other stories look outwards, addressing politics and ideas – "Obsession" is a sort of Hegelian tete-a-tete in high heels.
If there's a consistent theme, it's a sense of alertness against the danger of sleepwalking through life, and becoming inattentive to the world. "Another Couple of Drunks" finds a soused bar fly trying to rouse his unresponsive companion: "I'm going to drop a fish-hook into you sir," he says. And Lispector does something similar – these stories are like lures designed to snag thoughts and feelings in the reader. Forty years after Lispector's death, their power is undimmed.
Complete Stories, by Clarice Lispector (edited by benjamin moser). Published by Penguin Classics £14.99
The Longest Fight, by Emily Bullock
Boxing novels are rarely about just boxing. On one of the best of the genre, Leonard Gardner's Fat City, Joyce Carol Oates wrote: "It is less about boxing than about the strategies of self-deception; a handbook of sorts in failure." That might also apply to this wonderful first novel by Emily Bullock, which conjures the boxing milieu of pea-soupy 1950s east London. Jack Munday, a former boxer turned manager, is on the lookout for a prospect and finds Frank, a fighter with a mop of red hair and a lightning left hook.
Like Fat City, The Longest Fight is really about the fragility of masculinity – Jack associates his failure as a boxer with his inability to stand up to his abusive father. But Bullock's moving, punchily written novel also gives attention to the wives, sisters, and daughters affected by boxing's masculine codes. Those codes are often best unpicked by female writers such as Anna Whitwham, whose acclaimed debut novel Boxer Handsome (2014) covered similar territory.
The Longest Fight, by Emily Bullock. Published by Myriad Editions £8.99
Land where I Flee, by Prajwal Parajuly
Prajwal Parajuly's first novel explores the culture of Nepali communities in the Himalayas and beyond. Delivering on the immense promise in his debut story collection, The Gurkha's Daughter, this is a delightful comedy of manners set in northern India.
It's Chitralekha Nepauney's 84th birthday and her grandchildren have returned from abroad to celebrate: Agastaya, a doctor; Manasa, a corporate high-flyer turned housewife; Bhagwati, ostracised for her elopement with a man of "inferior" caste; and novelist Ruthwa.
Not all are welcome and Parajuly's clever, caustic work savours the community's language and customs even as he joyfully pricks its taboos.
Land where I Flee, by Prajwal Parajuly. Published by Quercus £8.99
The rise of Islamic State: Isis and the Sunni Revolution, by Patrick Cockburn
The Independent on Sunday's Patrick Cockburn was one of the first Western journalists to write about Islamic State, and this book is his account of the group's rise drawing on first-hand experience and fine research.
He identifies various factors in the group's military success: regional instability; the hardline Wahhabist version of Sunni Islam propagated by Saudi Arabia; and the porous border between Turkey and Syria.
As the United Kingdom joins extended bombing campaigns against Isis in Syria after the Paris atrocities, Cockburn's book should be required reading – especially when it comes to his views on the "shortcomings of seeking to hold back Isis by air power alone".
The rise of Islamic State: Isis and the Sunni Revolution, by Patrick Cockburn. Published by Verso £9.99
George Orwell: English Rebel, by Robert Colls
Impressive for both the quality of its insights and the stylishness of its prose, Robert Colls's biography gives us the English Orwell, arguing that he was a writer who seemed always to need to orientate himself in relation to a notion of Englishness, whether he was playing sport at Eton, navigating the Burmese jungles, or plodding among the Wigan coalmines.
Colls sees Orwell as the heir to Dickens and Kipling: writers whose Englishness resided in an aversion to theory and a preference for the tentative thought, the fragmentary detail.
His readings of Orwell's fiction – especially Coming Up for Air ("Orwell's reconciliation with his class and country") – are lucid, persuasive and often very funny.
George Orwell: English Rebel, by Robert Colls. Published by Oxford university Press £12.99
Join our new commenting forum
Join thought-provoking conversations, follow other Independent readers and see their replies