Quite a Good Time to be Born - A Memoir: 1935 to 1975 by David Lodge, book review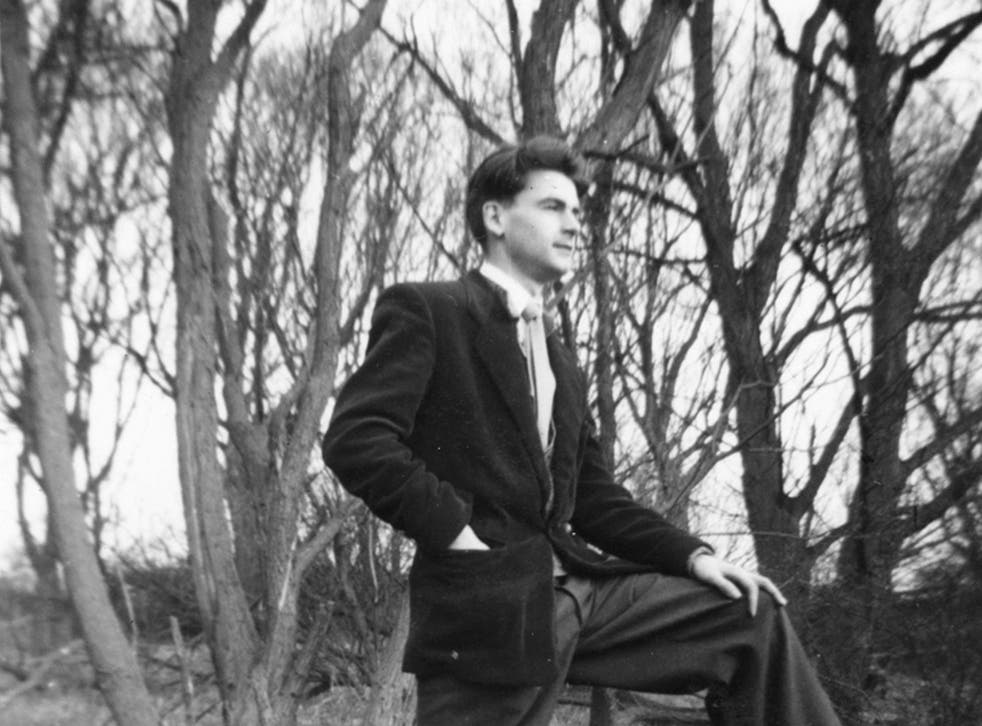 David Lodge will celebrate his 80th birthday on Wednesday and a day later marks the publication of a memoir covering the first half of a life that has seen him earn acclaim for novels such as Changing Places and literary criticism including The Art of Fiction.
The title is spot-on. The accident of timing of birth places him slap-bang in the course of major societal change and his life follows the trajectory of the archetypal bright lower middle-class kid growing up as the NHS began and education opened up to those from his background.
The narrative brushes with world events as the young David notes with bafflement the post-war rejection of Winston Churchill through to a spell teaching at Berkeley when student protests prompt state governor Ronald Reagan to send in the National Guard. While international affairs impinge, Lodge appears more concerned with the domestic than big politics. The son of a saxophonist (who later diversified into acting as an extra and – in a lovely detail – can be spotted getting out of a lift behind Peter Sellers and Goldie Hawn in There's a Girl in My Soup), he grows up in Brockley, south-east London. He wins a place at University College, London, meets future wife Mary, and earns a first. He does his National Service and then starts teaching at Birmingham, where kids not unlike himself in background are getting the chance of a university education. It becomes the anchor of his adult life, where he juggles writing and academia.
While many will know Lodge through his popular comic novels of campus life, such as Small World and Nice Work, it is clear that the Catholic faith in which he was born and that drives works such as How Far Can You Go? is the lynchpin to his ideas and ethics – from a youthful identification with James Joyce's Stephen Dedalus to teachings on birth control that leads to a string of unplanned children. He and his wife only defy the Pope after the arrival of their third child, Christopher, with Down's Syndrome. Lodge offers an intriguing insight into the hold religion can have on a man.
What will be gratifying to anyone aspiring to follow in his footsteps is his honest admission of disappointments and setbacks alongside good fortune, acknowledging even a hit such as Changing Places, his "breakthrough" book, was not "a really big, life-changing success, like [Kingsley Amis's] Lucky Jim, or [John Braine's] Room at the Top".
At nearly 500 pages, Quite a Good Time to Be Born is long. It is laudably touching that Harvill Secker have permitted what might be considered an indulgent amount of space to reach only the age of 40. As Lodge admits, several previous books were accepted conditional on cuts. The narrative is straightforward and lacks the fireworks of literary technique deployed so engagingly in his novels. It is packed with some details of car purchases and job interviews that might be considered surfeit and occasional use of language – "mental handicap"– that jars a little today.
But the discussion of literary critical thinking and the bit parts played by writers and academics from Richard Hoggart and Stuart Hall to Malcom Bradbury – the friend whose own university-based hit novel The History Man made for frequent confusion between the two men – will amuse anyone with a passing engagement in post-war English literature. This is not dramatic but genial, modest and timely when government policies appear to be making it ever harder for anyone born in similar circumstances to forge such a career today. Happy birthday, Mr Lodge.
Join our new commenting forum
Join thought-provoking conversations, follow other Independent readers and see their replies