Red Notice: How I became Putin's No1 Enemy by Bill Browder, book review: Something rotten in Russia
Browder deserves our respect, and most of all, our protection through reading this book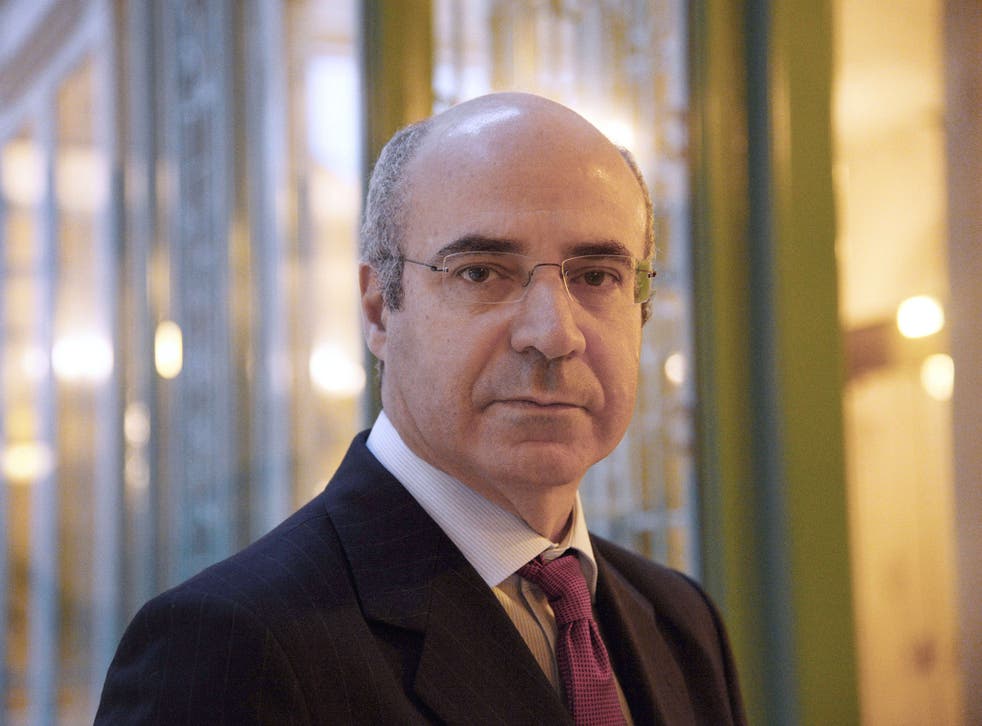 There is an unpalatable certainty about life in London these days: a middle-aged man who has made money in Russia will every so often fall off a balcony, keel over in his bathroom, or otherwise die prematurely in a mysterious way.
Bill Browder, who used to be the largest foreign investor in Russia and made hundreds of millions of dollars over there, sincerely hopes to avoid the same grisly fate. But his would-be assassins show all the signs of being as cunning as they are determined. In the absence of any other means of foolproof security, therefore, his chief defence against low railings or undetectable poisons may well be telling his story via this pacy international thriller.
Red Notice is, though, not simply an attempt to raise the concept of life insurance to a new level by lifting the lid on the evils at the heart of the Russian system - and it is not fiction. Browder does not shrink from naming names (including Vladimir Putin's) in his expose of years of state-sponsored torture and murder simply to protect his own skin.
Since 2009 Browder has been leading a campaign to expose endemic human rights abuses perpetrated from the Kremlin downwards because the young Russian lawyer who tried to protect him from trumped up charges (after Browder annoyed the authorities by revealing the large-scale misdeeds of certain oligarchs) paid with his life. Emaciated and desperately ill, in November 2009 Sergei Magnitsky was led to a freezing isolation cell in a Moscow prison, handcuffed to the bed, and beaten to death by eight police offers for refusing to betray his client.
Rattling through the high-finance world of New York and London, and then on to the seedier side of life in Moscow, Red Notice sometimes stretches credulity. But just as Browder really is a hedge fund manager turned human rights activist, so this story of courage combined with a dash of obsessiveness is about the real here and now.
So traumatised was the London-based Browder over Magnitsky's death that he set about seeking justice for a figure he describes as the bravest man he had ever met. He found the Foreign Office embarrassingly limp-wristed and morally cowardly, so Browder lobbied Congress instead. Through a combination of luck and sheer bloody-mindedness, the Sergei Magnitsky Act was signed into US law in 2012 and imposed visa bans and asset freezes on 28 officials involved in the lawyer's death. Now Browder is working on persuading European governments to follow suit.
An obsessively-driven twice-married money-making machine, Browder is not necessarily all that likeable. But he reminds us that heroism sometimes lies in unlikely places. Browder deserves our respect, and most of all, our protection through reading this book.
Join our new commenting forum
Join thought-provoking conversations, follow other Independent readers and see their replies