The Seven Good Years by Etgar Keret - book review: Life in modern Israel, via Angry Birds
Admirers of Keret's stories will know how obliquely he can hint at the tragic, bloody stalemate in and around his nation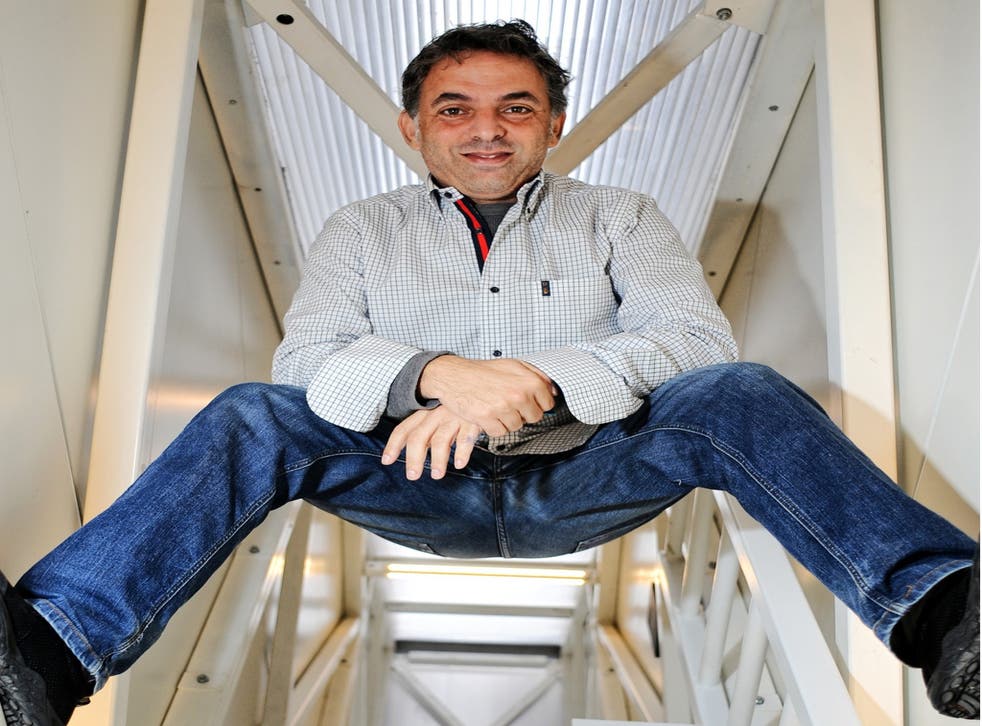 In between raising his little son Lev and saying farewell to his father through a terminal illness, Etgar Keret flies off to a lot of literary festivals in the course of this surprise package of essays and sketches. In Bali, he meets a sacked Swiss hotel manager who tells the Israeli writer how he lost his job. A nightmare American couple, with the look of "typical unsatisfied customers", checked in and rang the front desk to complain about a lizard in their bathroom. Of course there's a cute tiny lizard on the wall, the manager replies; Bali is crawling with the harmless little fellows. Enjoy! A few minutes later, he sees the Americans drive off at high speed. In their bathroom, he finds a 5ft monster with claws to match. Although the world may be full of lizards, "it is always helpful to find out how big they are".
As in his five collections of comic, surreal and disorienting stories, Keret often frets about the size of the lizard-like threats around him. At home in Israel, his son grows and his dad departs through seven years of high tension, punctuated by the sound of real small rockets and the pervasive fear of a final strike with the dimensions of a Komodo dragon.
His daily Google alerts are "confined to the narrow territory between 'Iranian nuclear developments' and 'Jews + genocide'". Abroad on that festival circuit, he has (his wife insists) "superhuman powers when it comes to detecting swastikas". When a cross Bavarian yells for other cars to stop blocking his exit ("jeden raus"), Keret hears: "Juden raus!" (Jews out!), and starts a fight. However, "Just because you're paranoid doesn't mean they're not after you." In Poland – yes, Poland, birthplace of his mother and father, who both survived the Holocaust – some git at a book event "asked me if I was ashamed to be a Jew".
Closer in spirit to Woody Allen than Amos Oz, these 36 pin-sharp snapshots of life on the permanent knife-edge of what Israelis call hamatzav – "the situation" – temper nervous comedy with aching tenderness. We see Lev grow into a right little stirrer – a chip off the old block, fiercely cherished even though as a baby he acts like some milk-junkie psychopath. Keret's father, the good-natured dealer who survived 600 days in a hole in Poland, treats death as just another stubborn client who can be bargained into compromise. Dad loses that haggle, but leaves glowing memories behind, such as the tale of how he met his future wife while drunkenly peeing against the French embassy wall in Tel Aviv.
Admirers of Keret's stories will know how obliquely he can hint at the tragic, bloody stalemate in and around his nation. Here, the "situation" sneaks into every facet of daily life: games of Angry Birds, for instance, where his mother worries that the bombing of pixelated piglets amounts to "collective punishment". Meanwhile, if Beersheba now comes within Hamas rocket range, look on the bright side: "It has opened up quite a few real estate possibilities."
Keret nurtures an ideal of the writer's mission that goes beyond the chance to spend "a juicy slice of limbo" in the air. In New Hampshire, he hears a story about a father who stops his kids from torturing animals, and tells them about the moral line "that separates killing bugs from killing frogs". Literature must draw it "even if the writer has crossed it in his life". He won't "take us to the promised land", or bring world peace. "But if he does his work right, a few more virtual frogs will get to live." Or, perhaps, a few bird-bombed piglets.
Join our new commenting forum
Join thought-provoking conversations, follow other Independent readers and see their replies