Shirley Barrett, Rush Oh!: 'Hold fast, and take it slow', book review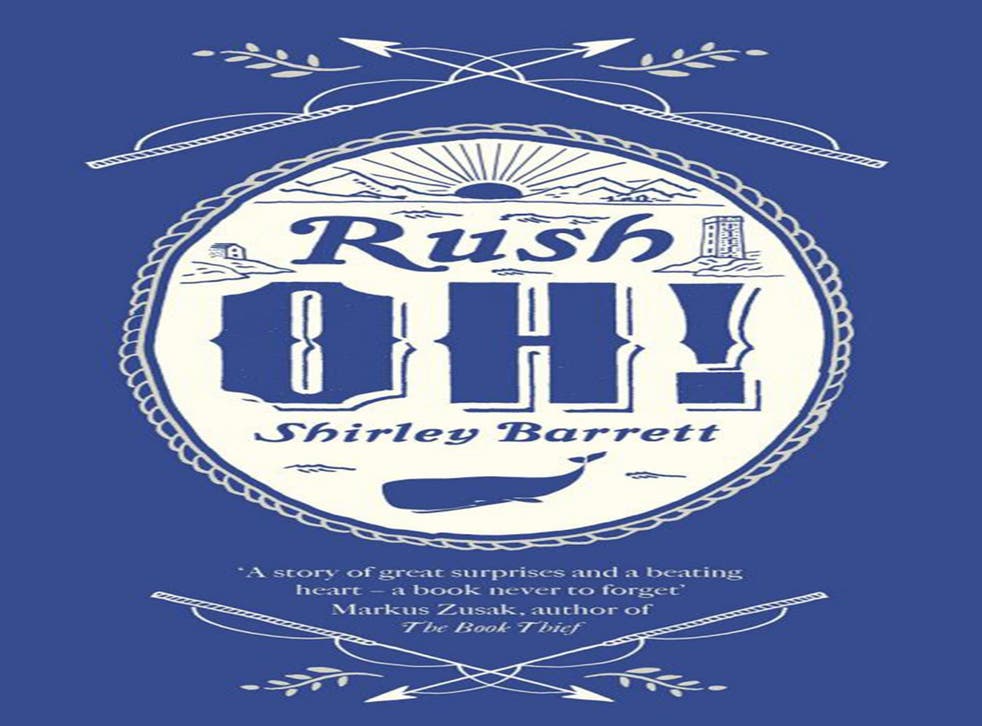 Rush Oh! initially presents itself as a rollicking seaborne ride inspired by a real-life whaler, George "Fearless" Davidson, and annotated with illustrations, newspaper articles and poems.
But it's through the voice of Davidson's eldest daughter, Mary, recounting her coming-of-age in the whaling community of Eden, New South Wales, in 1908 that Shirley Barrett lets us experience the throbbing heart of a love story. Now a "late middle-aged" woman, she describes falling for a mysterious new whaleman, John Beck, while caring for her family as her widowed father leads the expeditions.
Mary's narration combines an acerbic tone with surreal flourishes, such as when Beck attempts a conversation about a grampus, unwittingly hitting on a source of her brother's teasing ("I was sensitive on the subject as Harry used to ... say that I reminded him of a grampus he had seen washed up on the beach"). The comedy is often bittersweet and splintered with loss, such as when Mary describes her younger self tending to Beck's blisters: "Many times in the ensuing years, I have run this moment through again in my mind; taken it out of my small box of precious things and turned it over, examining its every facet minutely." Barrett expertly captures the danger of remembrance: how recollection can distort or disintegrate as time goes on, and how describing the memory can "diminish it somehow".
Similarly touching is the way she cuts from the youthful bravery of her brother, Dan, volunteering to go whaling, aged 13, to his role in the First World War. She pays tribute to his "pluck, his earnest enthusiasm, his eagerness to grow up" and similarly it is their sister Louisa's spirited determination which later causes pain for the family.
The jealous energy simmering between the practical Mary and the beautiful, selfish Louisa is illustrated with flair, and though that love is never articulated it is all too evident. The relationship between the white characters and the Aboriginal community is also sensitively played.
Barratt's descriptions of the whales hint at her previous life as a screenwriter and director: she paints the scenes in vivid detail. However, the novel does not tie up neatly and we feel Mary's losses acutely.
Humorous, imaginative and tender, you'll want to race through Rush Oh! to find out what happens. But try, instead, to wallow in this tenderly created family portrait, whales and all.
Join our new commenting forum
Join thought-provoking conversations, follow other Independent readers and see their replies