Sick in the Head: Conversations About Life and Comedy by Judd Apatow, book review: Instructions from king of comedy
The brains behind 'Knocked Up' delivers a comprehensive guide on American comedy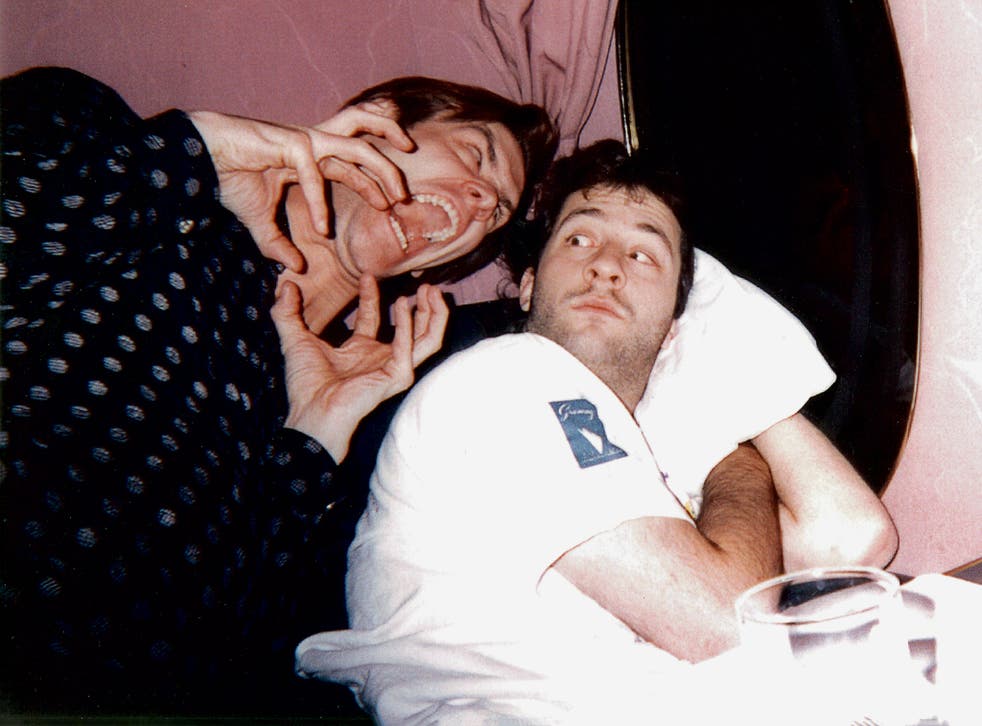 Judd Apatow has been working on this book since he was 15 years old. Now 48, he is one of the most powerful men in Hollywood, as director of films like Knocked Up and Trainwreck and producer of Girls. Sick in the Head is about everything that happened in between – in his life, and more interestingly, in US comedy.
Apatow's obsession with stand-up started early. Aged 10, he would sit down and transcribe whole episodes of Saturday Night Live. Aged 13, he would hang around outside Steve Martin's house, begging for an autograph ("He said, 'No I'm sorry, I don't sign autographs at my house.' 'Well,' I responded, 'then can you sign it in the street?'" He still said no.) The passion caught fire when his newly divorced mother got a job as a hostess in a comedy club in Southampton, New York, and allowed him to sit at the back watching Jay Leno and co. ply their trade. Next he got a job washing dishes at the East Side Comedy Club where he saw Eddie Murphy and Rosie O'Donnell do their first spots. By his 15th birthday, "the obsession was full-blown".
So young Apatow set about meeting some of his heroes, via interviews for high-school radio. He would ring up their reps and tell them he was from a New York radio station, neglecting to mention that the "signal barely reached outside the parking lot". His first encounter was, remarkably, with Jerry Seinfeld in his West Hollywood apartment in 1983. "Thirty years later I can still see that slightly crestfallen look in his eyes when he opened the door and realised that I was not, in fact, a real journalist from a real radio station with a real audience. That I was just a 15-year old kid with a tape recorder," writes Apatow.
Sick in the Head is Apatow's collection of 37 such conversations with comedians, from Steve Martin to Amy Schumer, Louis CK to Lena Dunham. There are formative teenage conversations with Jay Leno and Sandra Bernhard, grown-up chats with Chris Rock and Jon Stewart, and transcriptions of live interviews with Mel Brooks, DVD commentaries with Ben Stiller and Jim Carrey and podcasts with Marc Maron. It's a giant compendium of comedy from the 1980s to the current day, sharing stories of the stand-up scene, hit sitcoms and blockbusting rom-coms in the artists' own words. Coming in at a nerdily detailed 500 pages, it is a lifetime's labour of love for the artform.
Which is as it should be. The main message of this book is that the best comedians work the hardest. Whether it's Seinfeld setting aside a couple of hours every day to write jokes on a big yellow legal notepad, a tiny Jimmy Fallon lip-synching Richard Pryor monologues in his mirror or Leno working strip clubs for cash in the 1970s and getting glassed with a bottle of ketchup in return. The hunger for laughs never dies down. Roseanne Barr writes 50 jokes a day "for nothing" (stage fright means that she no longer does stand-up). Carrey is spurred on by being homeless as a child. "When he saw homeless people he would have this image of the guy patting the ground going 'Here, this spot's for you'."
Apatow was terrifyingly determined too. Following his DJ phase, he sent jokes to Leno in college and got a place at USC film school – by writing them a letter setting out in detail how much money he would give them when he was successful – then dropped out when he got a job with Comic Relief and moved in with Adam Sandler. Since Apatow conducts all of the conversations, there is a lot of him in the book – his breaks, his many neuroses, his marriage, his hits and his flops – which functions as much as an autobiography as a record of US comedy. In his 1983 interview with Seinfeld he asks him simply how to write a joke; in the 2014 follow-up, the two men compare notes on leaving their wealth to their children.
As with a perfect stand-up set, it's hard to pick out highlights, though the sheer size and relentless Q&A style means it's more suited to dipping in and out of. There are jaw-dropping anecdotes aplenty. Harold Ramis recalls the success of Animal House – "I literally went to the bank in Santa Monica with the review and bought a house" – while Jeff Garlin reveals that he lost his virginity to a heckler.
It's the whys and wherefores of comedy that make this a Bible for all aspiring comics and their fans. Schumer is spot-on about the question of whether women are funny. "It's like asking 'Do Jewish people smell like orange juice?'" Mel Brooks nails the question of "offensive" material and how far one should push it – "If you're going to go up to the bell, ring it." Carrey lays out the comedian's motivation. "Oh I could work towards peace, I could find bliss, but I won't have a career… If I remain worthless in my own mind, I will be king of showbusiness." In the end, as Seinfeld says, writing comedy is still just "mud wrestling with a pig." But what a lot of fun it is to read about.
Duckworth Overlook, £18.99. Order at £16.99 inc. p&p from the Independent Bookshop
Join our new commenting forum
Join thought-provoking conversations, follow other Independent readers and see their replies