The Silence of the Girls by Pat Barker, review: An impressive feat of literary revisionism that should be on the Man Booker longlist
Pat Barker, who won the Man Booker Prize in 1995 for 'The Ghost Road', makes us rethink history with her latest work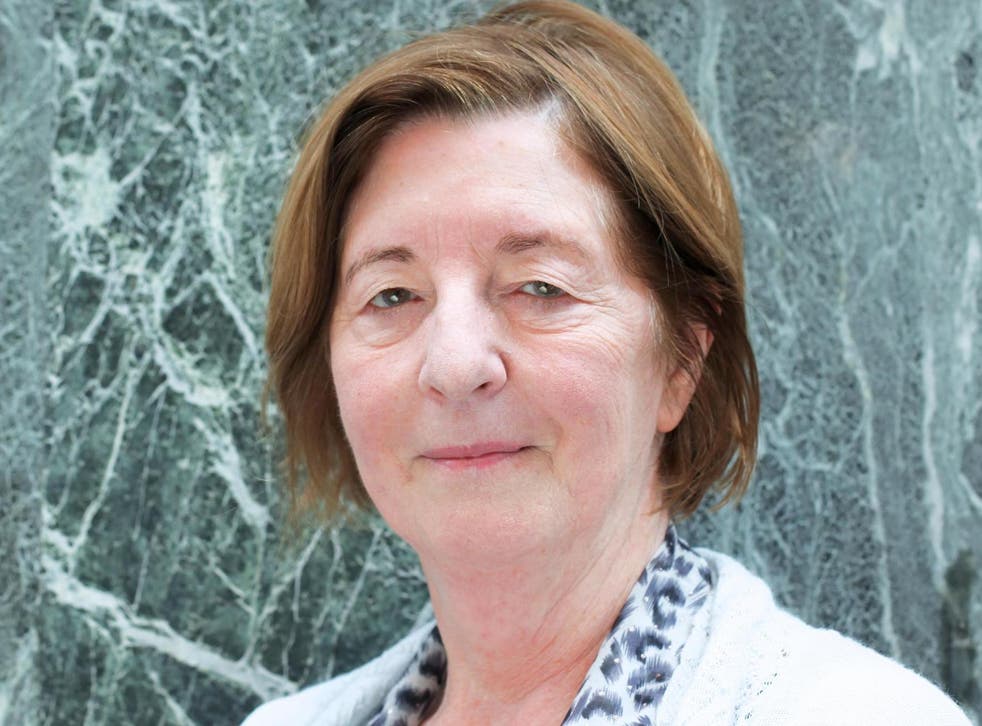 Why isn't Pat Barker's The Silence of the Girls on this year's Man Booker longlist? There are always going to be contentious omissions, I know, but Barker's not only a veteran – she won in 1995 for The Ghost Road, the final volume of her magnificent First World War-set Regeneration trilogy – this latest work is an impressive feat of literary revisionism that reminds us that there are as many ways to tell a story as there are people involved. It's The Iliad as seen through the eyes of 19-year-old Briseis, the Queen of Lyrnessus who's taken as Achilles's "bed-girl", his "prize of honour" for mass slaughter.
Barker's not the first to turn to the classics for inspiration. It's popular practice right now. Kamila Shamsie's Home Fire and Michael Hughes' Country, for example, transpose classical stories onto contemporary settings. While Barker's project is reminiscent of Madeline Miller's Circe, which retold The Odyssey from the witch's point of view, not that of the warrior she waylays on his journey home. In giving female characters such as Circe and Briseis the voice they've traditionally been denied, readers glean a different version of events. "Great Achilles. Brilliant Achilles, shining Achilles, godlike Achilles…How the epithets pile up," Briseis begins. "We never called him any of those things; we called him 'the butcher'."
Barker's subject has long been gender relations during conflict, along with the machinations of trauma and memory, so she's in her element here. Her blood-drenched battle scenes are up there with the best of them, and she shows a keen understanding of the "never-ending cycle of hatred and revenge" fuelling the violence. Her focus, however, is that which takes place off the battlefield, inflicted on the women in the "rape camps."
Reduced to objects, they're catalysts for conflict – Barker's Helen inspires ribaldry not worship, "The eyes, the hair, the tits, the lips/ That launched a thousand battleships..." chant the soldiers – blamed for inciting hatred between men. Or they're regarded as the victor's spoils, claimed along with cattle and gold.
​Briseis is both. Taken as a slave, Achilles and Agamemnon then feud over her: "It doesn't belong to him; he hasn't earnt it," fumes the former. Men – Greek and Trojan alike – are afforded the privilege of vocalising their pain and loss, while women have to repress their suffering. "Silence becomes a woman," they're told, even when they're free.
No longer an issue of decorum, now it's about staying alive. "I do what no man before me has ever done, I kiss the hands of the man who killed my son," declares Priam when he prostrates himself before Achilles begging for Hector's body. "And I do what countless women before me have been forced to do, Briseis thinks bitterly, "I spread my legs for the man who killed my husband and my brothers."
The gods flit around in the wings, but fundamentally this is a story about the very real cost of wars waged by men: "the brutal reality of conquest and slavery". In seeing a legend differently, Barker also makes us rethink history.
The Silence of the Girls by Pat Barker is published by Hamish Hamilton (£18.99)
Join our new commenting forum
Join thought-provoking conversations, follow other Independent readers and see their replies