The Story of Alice: Lewis Carroll and the Secret History of Wonderland by Robert Douglas-Fairhurst, book review
This fascinating biography reveals how a dull maths don became Lewis Carroll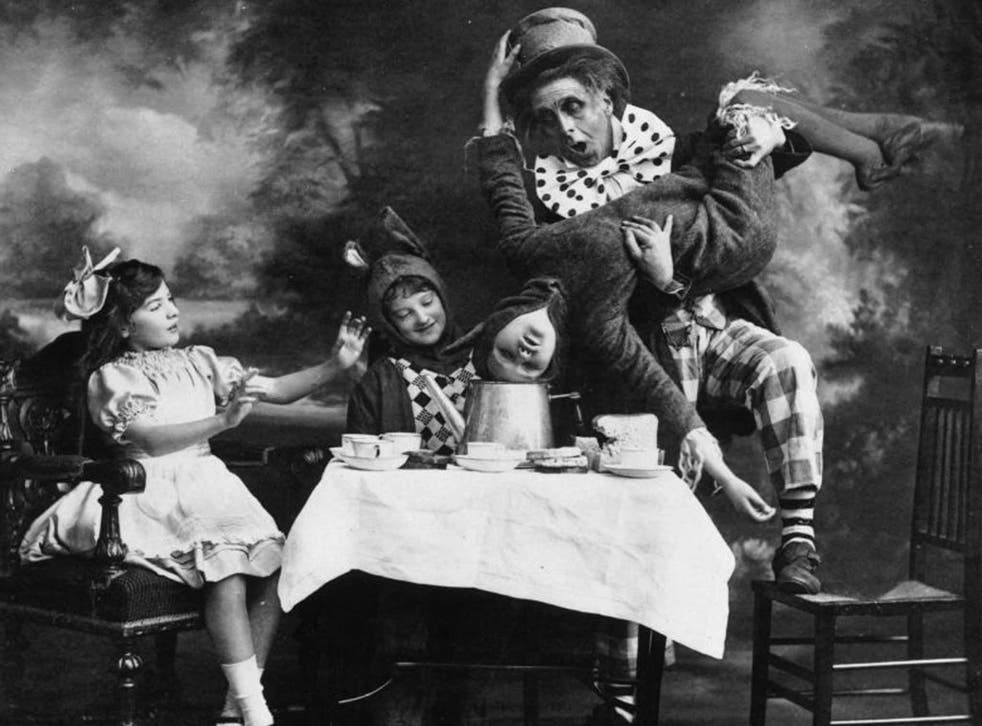 The most famous little girl in English literature will be 150 years old next month, and The Story of Alice is an investigation into how an extended private joke in Victorian Oxford became an enduring international myth with an unstoppable cultural momentum. Alice in Wonderland was, famously, inspired by a real-life Alice, youngest daughter of the Dean of Christ Church, and a summer picnic at which the three Liddell girls demanded a story: but how did a dull Mathematics don, Charles Dodgson, become Lewis Carroll, author of genius – and how did Alice become "Alice"?
Robert Douglas-Fairhurst's Becoming Dickens was one of the best literary biographies ever written about Dickens. This is no less fascinating, incisive, informative, elegantly-written and full of psychological insight; if one feels the author is less in love with his subject this time, it is entirely Carroll's fault.
A don at Christ Church himself, Douglas-Fairhurst is perfectly equipped to feel his way through Oxford ghosts and gossip. He begins by asking what Carroll's own childhood was like, describing a placid Christian family enlivened by a marionette theatre, dolls-house and poems, with young Dodgson discovering the imaginative freedom and formal restraint of composing limericks more or less simultaneously with Edward Lear. Sent to Rugby, then in its most brutal incarnation, the stammering boy was predictably unhappy but became (like Douglas Adams after him) addicted to the number forty-two, mathematics and magical thinking. He attained a First at Oxford and embarked on an academic career. Elegant, even dandyish, what fascinated him next was the fashionable new art of photography.
Stopping time was an obsession with Carroll, and it lies at the heart of his creativity. He did not want children to grow up. The opportunity to capture the likeness of children gave him the opportunity to meet many, including those of the author George Macdonald and his Pre-Raphaelite illustrator, Arthur Hughes. Between 1856 and 1889, he took approximately 3,000 photographs, no mean feat given the painstaking process involved. Of these, only 1% were of naked children, taken with the permission of their parents: he kept them in an envelope marked, "honi soit", (ie, "evil be to him that thinks it.") Their composition pleased his sense of geometry, theatricality and scale, but it was Alice Liddell to whom he returned repeatedly.
Her elfin face and pageboy haircut are a world away from Tenniel's bulgy-browed, flowing-tressed little maiden, but she was his "dream-child". In fiction, she could be, as the biographer put it, "stretched and squashed until she acquired the illusion of independent life, even as his writing was permanently fixing her on the page." So did his photographs. I still remember my revulsion on first seeing a semi-nude photograph of Alice Liddell aged eight, but the Victorians' Romantic conception of childhood as a separate realm allowed this to seem innocent. At any rate, the fall-out with the Liddells, whether caused by Carroll's recently discovered nude photograph of Alice's budding adolescent sister or not, has a whiff of scandal to it.
Today, Carroll himself is tainted as a possible precursor to Nabokov's Humbert Humbert although as his biographer observes,"a number of Carroll's contemporaries thought that his sexual interests, however pale and repressed, were more likely to have been focussed on other men …the most probable conclusion is that Carroll's strongest feelings [ for children] were sentimental rather than sexual."
A former child subject attests to his being "so scrupulous not to embarrass or offend," though Douglas-Fairhurst admits, "a vision of innocence is not the same as innocent vision." But when Carroll kissed a 17 year old girl, thinking she was a child, her mother, Mrs Owen, a trained barrister and niece of Oxford's Vice Chancellor was furious. In 1880, with the public mood changing in the wake of journalistic exposes of child prostitution, and the age of consent raised from 13 to 16, the photographs stopped. By then, the word "underground" and even "nice" had taken on a much darker meaning to Victorian audiences; the repulsive pornographic writer "Walter" used language not dissimilar to Carroll's in describing his exploitation of child prostitutes.
We can only surmise what the book's growing fame did to Alice Liddell : it is notable that she did not marry until the late age of 28. Yet irrespective of her froideur towards the author, she alluded, coyly, to making their own Wonderland in a letter to her wealthy new husband, and unknown to Carroll, collected a huge amount of Wonderland memorabilia. Granted fame "though no merit of my own" as she put it, she loaned the author back his original m/s grudgingly, had almost no contact with him, but sold the original when her husband's money dwindled after the War.
It is in describing Alice in Wonderland and its seamless sequel Through the Looking-Glass that the biographer's brilliance shines brightest. Martin Gardner's classic, The Annotated Alice, is alert to the author's allusions to logic and philosophy but Douglas-Fairhurst has produced a work of a literary sensibility perfectly attuned to Carroll's yet intellectually discrete from it. He treats the fictional Alice with especial insight, pointing up Carroll's genius in making her a "flesh and blood character surrounded by flimsy caricatures… with the opacity of a real person rather than a piece of cardboard."
Alice's after-life is as fascinating as her original creation. The mad inventiveness of Wonderland captured the imagination of authors and artists all over the world, and is alluded to by writers from James Joyce, Evelyn Waugh, Nabokov; in the detective novels of Dorothy L Sayers and Agatha Christie; in plays from RC Sherriff's Journey's End to paintings by Balthus and films by Disney. While Carroll himself became "the human equivalent of an inkblot in which any number of pictures could be detected," Alice's adventures continue to make us wonder, and to see our own world afresh
Join our new commenting forum
Join thought-provoking conversations, follow other Independent readers and see their replies