The story of Alice by Robert Douglas-Fairhurst - book review: Life, liberty and the pursuit of innocence
The tale of several Alices as well as Alice Liddell - who inspired the journey to Wonderland and through the mirror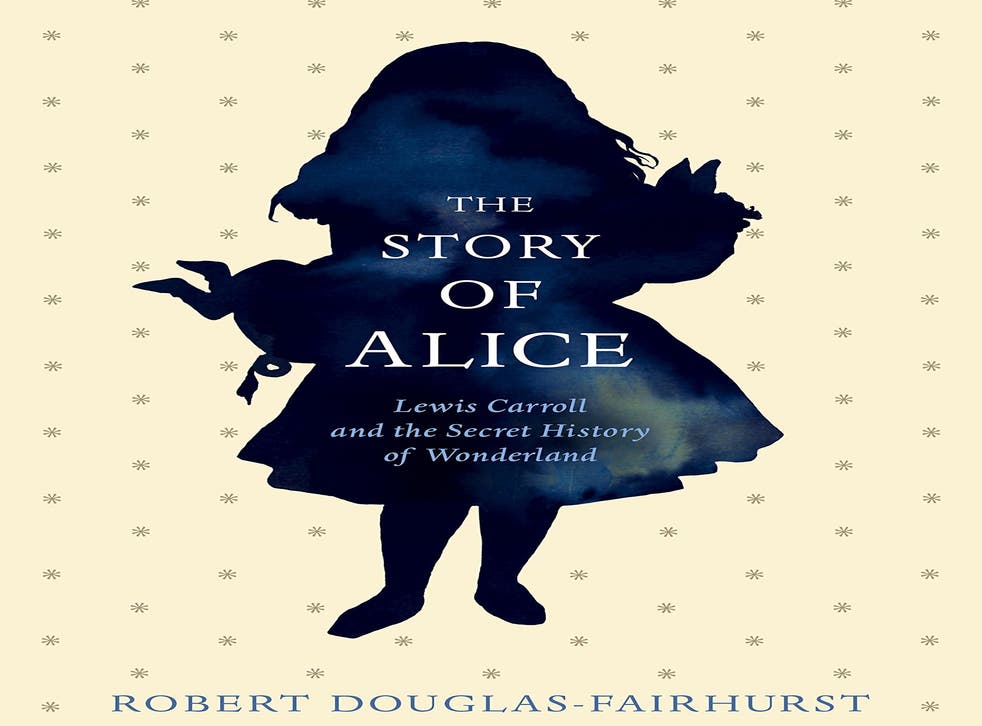 Charles Lutwidge Dodgson (1832-98), whose pen name in his twenties was Carolus Ludovicus, reversed and re-translated this to Lewis Carroll, the obsessively but unsuccessfully anonymous author of Alice in Wonderland, published in 1865, and of Alice Through the Looking-Glass three years later.
Other literary works achieved less popular success than these, though devotees will jog our elbows for The Hunting of the Snark, his nonsense poem of 1876, and historians of mathematics (in which he achieved a First) may recall his treatise "Euclid and his Modern Rivals" of 1879 (he was a mathematics don at Christ Church, Oxford, from 1855 until 1881).
The eldest of the 11 children of a Cheshire curate, as puppeteer, storyteller, writer of a family magazine, and collector of small curiosities, he kept amused his three brothers and seven sisters, all of whom survived into adulthood. He and six others of this family were stutterers, the hard "C" so much for him a trap that one wonders at his later choice of Carolus and Carroll. As an adult, however, it seems that in the company of children he was so immediately at ease that the stutter disappeared.
As a don he had a small income and, for so long as he remained a bachelor intending to take Holy Orders, rooms in College. In 1861, he was ordained Deacon, the lowest order, but with the connivance of his superiors he pursued Ordination no further.
A kindly few may wonder whether stammering and sermons had anything to do with this, but in our prurient age many are more curious about his sexuality. What exactly was his interest in little girls, the "child-friends" as he called them, who were not only the daughters of his adult friends and acquaintances but any child whom he encountered almost anywhere? This obsession with girls largely pre-pubertal, innocent, unsullied and utterly ingenuous, we now view with suspicion.
Was there no stirring of his loins when they straddled his knees? Were the kisses quite so rare and chaste as might be expected of a man holding a priestly order? And when photography became his hobby and the girls doffed every shred of clothing – what then?
Today, for even suggesting nude photography to a child poor Lewis Carroll would find the police and the BBC collaborating in his arrest – but things were different then. The Royal Academy was full of paintings of nude children personifying innocence. Sculptors were, on an industrial scale, providing drawing rooms with images of their purity in bleak white marble, and for everyone in the arts the child, clothed as well as nude or naked, was the all-purpose allegorical figure of the undefiled and virtuous.
The Story of Alice is much more than its coy title. It is the story of several Alices as well as Alice Liddell, pre- and post-pubertal daughter of the Dean of Christ Church in whose garden Carroll saw her from his College windows as she morphed into the Alice of the books. It is the story of Wonderland and the mirror, of the book's development, illustration, marketing (in which Carroll took great interest) ... its transformation into other genres and the near plagiarisms that might have eroded its success and profit.
Above all it is the story of Lewis Carroll, fastidious, surpassingly eccentric, perhaps even a trifle addle-pated and certainly pernickety, a trial to his publishers and to his peers when, in 1882, they appointed him Curator of their Common Room in Christ Church, licensing him to fuss over tea, bread-and-butter and letters sent without a stamp.
Robert Douglas-Fairhurst is not judgemental. If he has an opinion on Carroll's sexuality it is, beyond offering the possibility that he was quietly queer (some students dubbed him Louisa Caroline), that his affections were sentimental rather than sexual. He does not suggest that his subject was asexual, nor that, as the eldest of many children, he was the victim of self-repression.
Just short of 500 pages, his book is thoroughly researched and not at all speculative; dealing with all a sane man might ever need to know of Carroll. It might have been more easily navigable had some pebbles been left unturned – the definitions of plagiarism, for example, the introduction of the erotic paintings of Balthus (1908-2001), the wearying excursions into children's ghastly literature.
A chronological note would have helped to lend order to events, for the chapters have no titles. The tone is discreetly didactic, mercifully free of the novelettish drama now so common. The very last paragraph of the acknowledgements, dedicating the book to a late student, suggests that the author has a heart.
Harvill Secker £25
Join our new commenting forum
Join thought-provoking conversations, follow other Independent readers and see their replies