The Testament of Mary, By Colm Tóibín
This fictional portrait of Jesus's mother breaks with tradition to deepen her humanity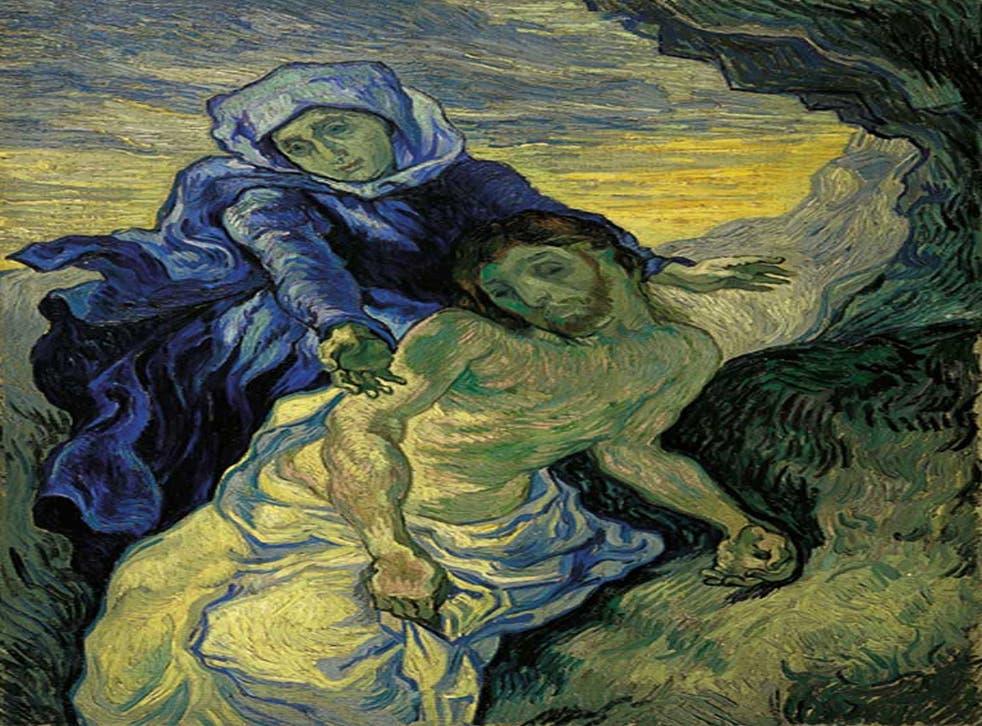 What kind of a person was Mary the mother of Jesus? Whether the Christian gospels are read as historical record or as imaginative literature, they offer only a sketchy portrait of the figure later writers and artists would call "God-bearer" and portray as the equal of God, enthroned in heaven opposite him, seemingly part of God as He was once part of her.
Mary has become her own myth, shape-shifting through history, her status fought over by theologians debating questions of original sin, the differing meanings ascribed to her brilliantly documented in our own day by cultural historians such as Marina Warner and Miri Rubin. Mary soars in cantatas by Handel, appears to peasant children on mountainsides, pops up iconoclastically in heretical works by feminists. Now she inspires Colm Tóibín to become her amanuensis and record her bleak, bitter testament.
When I wrote a novel about Mary Magdalene and the followers of Jesus, I cast it as a fifth Gospel, buried like the apocryphal Nag Hammadi texts. I saw the two Maries as split parts of a single woman: the sexual, visionary side; the powerful, maternal side. Tóibín sees Mary Magdalene as a devout follower of Jesus, a faithful friend to his mother.
He has no truck with the Catholic Church's insistence that Mary the Mother of Jesus remained virgin, experiencing a magical pregnancy. He brings her down to earth. He writes as a humanist, trying to understand Mary as a suffering human being afflicted with a difficult son.
The novel opens with Mary apparently talking to herself. We realise that she is recounting her story of the death of Jesus to "guardians" who seem more like jailers. Her admission that she cannot read or write reminded me of the 14th-century mystic Margery Kempe, forced to dictate her God-sent revelations to a priestly scribe. Mary's oral testimony becomes as grave and stately as a psalm, resonant with the familiar rhythms of the scriptures. The flow of the narrative is emphasised by the repeated use of "and". Nouns stay simple, acting less as signs of reality than as almost abstract markers: "fruit"; "bread"; "trees"; "cloak"; "shoes". Modern terms such as "consciousness" or "hysterical" jar but do not break the trance.
The near-symbolism of this antique-style language is shockingly disrupted when the human body in agony bursts into the text. Torture cannot be described. Tóibín echoes Auden; Mary says: "there were other things going on - horses being shoed and fed... insults and jokes being hurled, and fires lit to cook food."
Don't we know this story? Has it not been depicted repeatedly in paintings, sermons, poems, music? Are we not familiar with the lovely and tender gestures of the holy women bending over the torn body of their Lord? Tóibín's novel suddenly acts as a 16th-century Protestant, hacking and destroying graven images. He gives us a dark picture; a mother abandoning her son, fleeing to safety, not waiting to see him taken from the cross, washed and buried, getting out while she can: "I did not cry out or run to rescue him because it would have made no difference."
Mary's stoicism in grief and suffering is the stuff of priestly advice to women down the centuries. Tóibín does not so much subvert this image as enrich it. He is less concerned with portraying Mary as some kind of realistic character, I think, than with depicting the harrowing losses and evasions that can go on between mothers and sons. He creates a reversed Pièta: he holds the mother in his arms.
Michèle Roberts's latest novel is 'Ignorance' (Bloomsbury)
Join our new commenting forum
Join thought-provoking conversations, follow other Independent readers and see their replies