The Book of Rio: A City in Short Fiction, edited by Toni Marques and Katie Slade, paperback review: Stories focus more on Brazil's favelas than football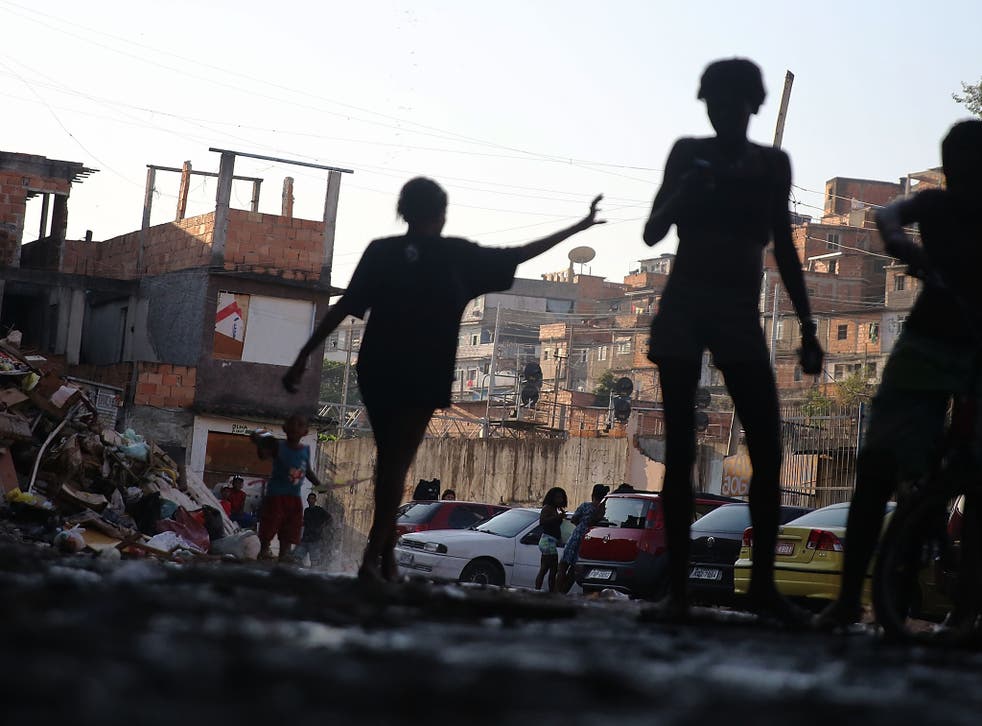 The media coverage of the football World Cup – which reaches its climax at Rio's Maracana stadium this evening – has tended to rely on lazy stereotypes. Until they were thrashed by Germany in the semi-finals, the Brazilian team were being acclaimed as stylish entertainers – despite playing a particularly dull, dirty brand of football. Similarly, the host nation has been depicted as a land of sun, smiles and samba – with Brazil's more troubling realities overlooked.
All of which makes The Book of Rio, published to coincide with the competition, extremely timely. It collects modern fiction that gives a rich, variegated picture of the Brazilian city and its inhabitants. There's plenty of sex and partying here, but we also meet disgruntled construction workers; corrupt officials; desolate drag queens; bickering lovers.
Rio's combustible mixture of poverty and wealth is a recurring theme. Luiz Saffato's moving "Lucky Was Sandra" draws contrasts between a housemaid seeking to escape her working-class roots and the well-to-do families she works for. Sergio Sant'Anna's "Strangers" depicts two affluent house-hunters who turn up to view a new apartment – only to discover that its walls are perforated by stray bullets from the nearby favela.
Interestingly, the final story suggests that Rio's inhabitants are themselves preoccupied by the slippage between their sexy, fun-loving reputation and their own sense of themselves: the ageing narrator of Elvira Vigna's "Places, in the Middle of Everything" struggles to reconcile her own "flabby and unhappy" self-image and what's expected of the typical Carioca: "After all it's a beach city, we're all athletic here …." It makes a fitting conclusion to a fine anthology.
Register for free to continue reading
Registration is a free and easy way to support our truly independent journalism
By registering, you will also enjoy limited access to Premium articles, exclusive newsletters, commenting, and virtual events with our leading journalists
Already have an account? sign in
Register for free to continue reading
Registration is a free and easy way to support our truly independent journalism
By registering, you will also enjoy limited access to Premium articles, exclusive newsletters, commenting, and virtual events with our leading journalists
Already have an account? sign in
Join our new commenting forum
Join thought-provoking conversations, follow other Independent readers and see their replies