Tom Wainwright, Narconomics: How to Run a Drug Cartel: 'Want a war on drugs? First, get a business plan', book review
But anyone considering another line of work should first read Tom Wainwright's new guide on the economic realities of running a drugs cartel. It carries a stark reminder that your professional life can always be worse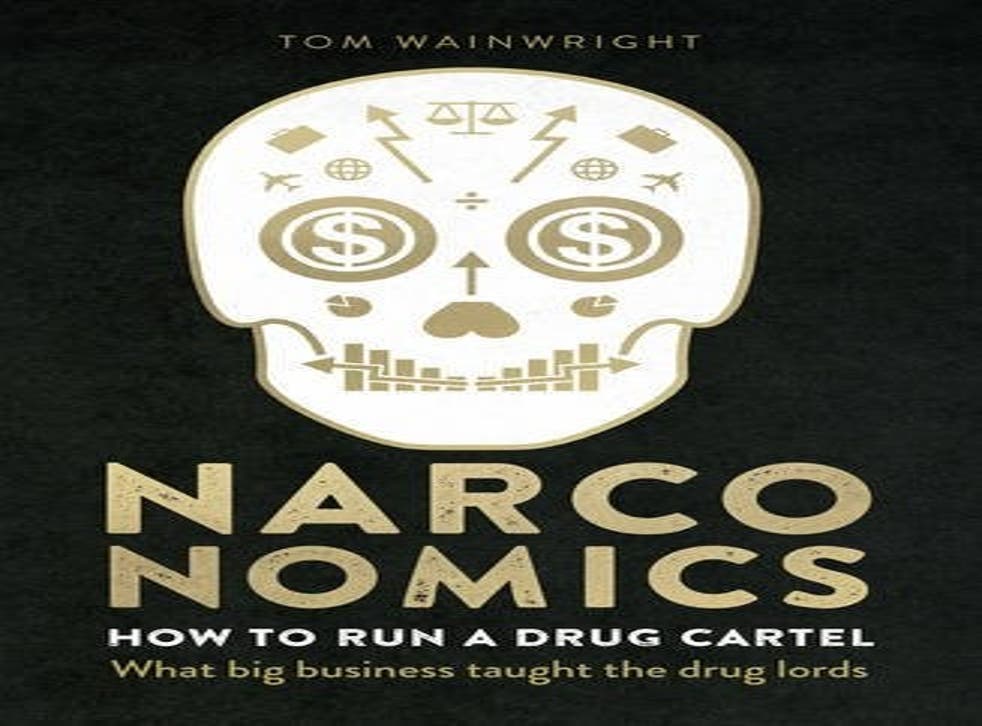 Every now and then, most of us have moments when we think that the industry we are in has had its day or that the office is too riven by politics and incompetence, and so we start to consider what line of work to do instead.
Something better paid, with a high margin of profit, offering a bit of excitement, maybe the opportunity to travel to exotic locations. Something, perhaps, like the drugs business. That line of work has so much money sloshing around in it that they carry bundles of cash in suitcases.
But anyone considering such a jump should first read Tom Wainwright's new guide on the economic realities of running a drugs cartel. It carries a stark reminder that your professional life can always be worse.
It is not just the violence and torture (one person Wainwright meets mutilates victims with a floor-polishing machine). It's the revelations about the level of managerial stress. Running a drugs cartel, it seems, is not only a moral and legal minefield but a human resources, marketing and supply chain nightmare.
How do you retain staff when rival gangs want to bump them off and police arrest them? What do you do when a key market inconveniently starts legalising one of your products – in this case the US and marijuana – leaving you with a smuggling system but less demand? And how do you make people buy your wares when rivals are hawking the exact same substances?
The answers that Wainwright finds for how drug kingpins address these problems illustrate his argument that the drug trade, all $300bn of it, has to be viewed like any other big business if it is to be properly understood, and ultimately controlled.
The 20 best audiobooks

Show all 20
The gang-centric tattoos that cartel foot-soldiers sport, he shows, were instigated to prevent staff jumping to another outfit or, worse, going straight. Tunnels under the US borders, built for drugs, now ferry economic migrants as gangs are required to diversify. Mexican meth producers started making blue crystals (after the signature product of Breaking Bad's Walter White) on finding it could command a higher price, although their blue is simple food colouring.
This is a clearly written and unassumingly clever book, as would be expected from an author initially sent to Latin America by his employer, The Economist. Wainwright makes clear that those seeking to stop the drugs trade fail due to their insistence on treating it like a war, when they should treat it like a market manipulation.
Targeting coca crops has no impact because losses are shouldered by the farmers not the cartels or consumer. Filling prisons gives gangs a perfect recruitment fair as members can sound out new staff while they're stuck behind bars.
Ultimately, it is not those seeking a new professional direction who should purchase this book but those engaged in combating the cartels. After reading how their ignoring of the basic laws of economics prompted decades of mismanagement and a vast misallocation of resources, it is they who may well be the ones considering a career change.
Narconomics: How to Run a Drug Cartel, by Tom Wainwright. Elbury press £14.99
Join our new commenting forum
Join thought-provoking conversations, follow other Independent readers and see their replies