Trigger Mortis, by Anthony Horowitz - book review; Classic James Bond – with a little help from the master himself...
Orion - £18.99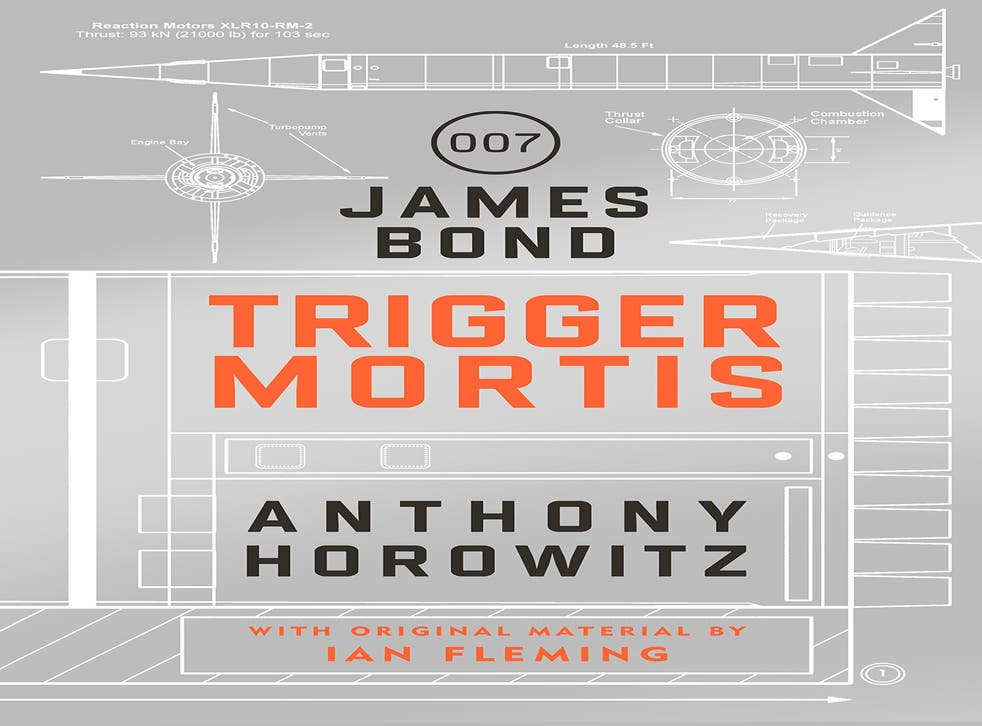 Anthony Horowitz knows exactly what ingredients are required to satisfy even the most gluttonous James Bond fan and serves them up with the confidence of the self-confessed aficionado that he is.
We first find Bond in bed two weeks after the events of Goldfinger, wondering what to do with Pussy Galore, the former lesbian gang-leader, now she has upped sticks and followed him to London. The initial excitement of their romance has clearly worn off. Even her name – so "challenging and appropriate" when in New Jersey – has started to grate on him as "puerile".
Then she makes the cardinal error of mocking his fastidiousness, specifically over the cooking time of his habitual egg for breakfast. "Yes, he liked things done a certain way," thinks Horowitz's Bond. "But he didn't like to be reminded of it." Before you can think "shaken not stirred", a new girl is purring on to the pages.
Horowitz is far from the first to take up Ian Fleming's most famous creation. Sebastian Faulks, Jeffery Deaver and Kingsley Amis have all gone before. But there are new elements that Horowitz brings that make this a particularly enjoyable, and familiar, read.
The first, and perhaps most precious, is that he actually got his hands on previously unpublished material. Before the success of the Dr No film, there were plans instead for a television series and Horowitz was given the pages that Fleming wrote outlining one of its episodes: a story about an attempted assassination of a racing driver.
This included actual lines of dialogue that are included in this text, as is the racing scene itself. The fact that it would be near impossible for any but a Bond expert to determine which of the dialogue is Fleming's and which is Horowitz's shows how determinedly he apes the master.
There is a thin line between pastiche and homage, however. Horowitz is an unabashed fan of both Bond and Fleming, as much of his work to date clearly shows, and his plot in less capable hands could easily have erred on the wrong side.
The setting is the 1950s, Smersh is a global terror threat, the new girl is given the suitably ludicrous name Jeopardy Lane, and the tale is set at the height of the space race. The baddy, Korean Jai Seung Sin, even loves a monologue that is pure exposition, particularly when his victim is set for a particularly sadistic end.
Yet in Trigger Mortis the reader finds the set pieces expertly handled and genuinely exciting, particularly one stand-out scene where Bond is buried alive. Even Pussy Galore, who despite Bond's efforts is not consigned so easily, has a fresh twist. It all makes for an energetic and satisfying read. Fleming fans will eat it up.
Join our new commenting forum
Join thought-provoking conversations, follow other Independent readers and see their replies