Trigger Mortis by Anthony Horowitz, book review: So, what became of Pussy Galore?
Anthony Horowitz takes up the post-Fleming spy franchise and returns the hero to a golden age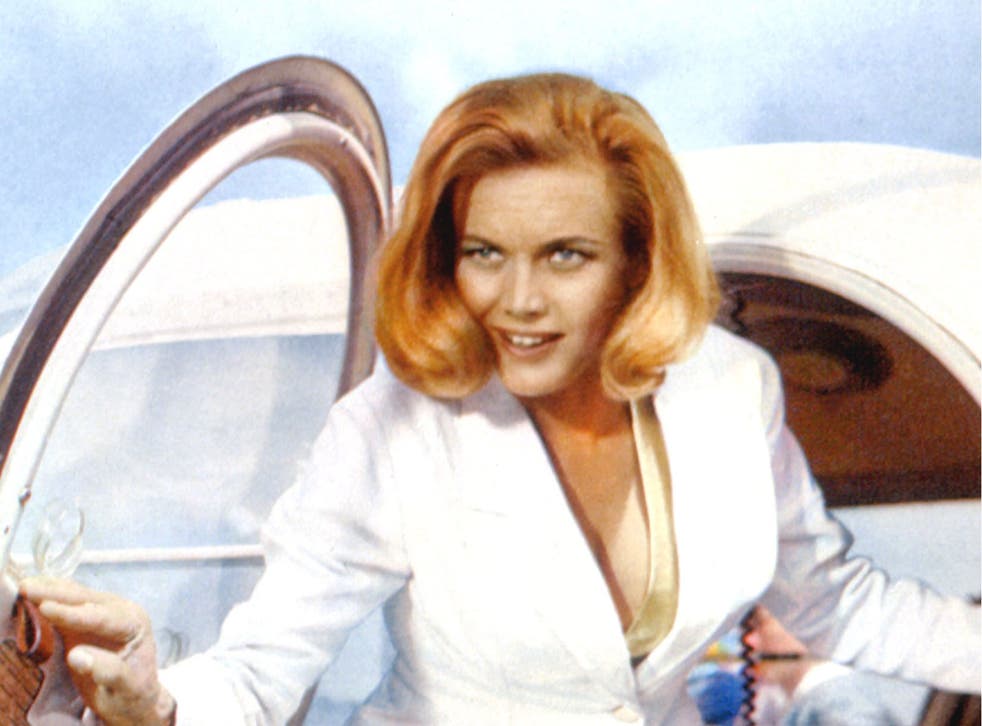 James Bond is in bed, feeling the sour taste of whisky in his mouth and gazing at the naked back of the beautiful woman lying alongside him, admiring her black hair cut short above the neck. He reaches out to her…
Standard stuff, you might be thinking, for any entry in the ongoing 007 franchise sanctioned by the Fleming estate. Anthony Horowitz has now taken up the cudgels (following the likes of Sebastian Faulks, Jeffery Deaver and the first post-Fleming chronicler, Kingsley Amis). And it's quickly apparent that Horowitz is doing something both clever and audacious– more so than he did with his continuation of Conan Doyle's great detective.
The woman mentioned above shrugs off Bond's advances, so he makes his way to the bathroom and shaves. The smell of coffee reaches him from the kitchen where Pussy Galore, no less, is now waiting for him, wearing an oversized man's shirt and nothing else… the first piquant conceit to be found here is the reappearance of one of the most iconic of Bond girls.
Trigger Mortis may have a groan-inducing title, but Horowitz's skills are otherwise fully in place – not least his ingenuity in setting the book two weeks after the death of Auric Goldfinger, and Bond has invited the dead criminal's suborned associate Pussy to stay with him, despite the disapproval of the stern M.
Spectre in pictures

Show all 16
Setting Bond in a 1950s/1960s period, rather than making him a new man (fewer cigarettes, fewer sexual conquests) has been done before by Sebastian Faulks, but Horowitz is playing several games with readers. For a start, there is the black-haired Pussy Galore – surely she's a blonde? Only when played by Honor Blackman in the film version – this is a bibliographic tip of the hat to Fleming.
But there's also Horowitz's mischievous attitude to political correctness: we are reminded that Pussy was the head of a lesbian criminal organisation before Bond's lovemaking restructures her sexual predilections. Horowitz knows that rehearsing the notion that gay women simply need some therapeutic heterosexual sex to cure them will ruffle feathers but he has a further twist up his sleeve in this regard.
Counter-intuitively, there is a feminist slant here: this is the first book to deal with what happens to all those Bond girls after the final clinch. 007 is none too admirable in wanting to dispose of them; he knows that Pussy needs him but he's already resenting the fact that she knows how he likes his eggs.
While it is very much of its period, Trigger Mortis channels current petrolhead enthusiasms by making driving central to the plot here. SMERSH is up to its usual dirty tricks, including an attempt on the life of a British racing ace by a particularly nasty Russian driver, which Bond is instructed to foil – even though his considerable driving skills are not those of a professional.
Also on board is a coolly sadistic Korean bad guy, Jai Seung Sin, burning with a desire for revenge and murdering those of his henchmen who don't come up to expectations. Plus a new Bond girl in Jeopardy Lane. The motor racing plot is one Fleming himself considered but never used, and it's easy to think that he would approve of its exuberant treatment here.
In an era of new exploits for characters by dead authors (Horowitz himself with Holmes, and fresh outings for Lisbeth Salander), there are those who will feel that this is a pointless exercise – who could write Bond books better than Fleming? Not Horowitz, but this is nevertheless a clever and enjoyable pastiche, which manages to press many of the buttons that were the purview of 007's creator. While Deaver's Bond outing did not have aficionados eager for him to chronicle further adventures, there will surely be an appetite for more outings à la Horowitz.
Join our new commenting forum
Join thought-provoking conversations, follow other Independent readers and see their replies