An Unnecessary Woman by Rabih Alameddine, book review: A world transformed by words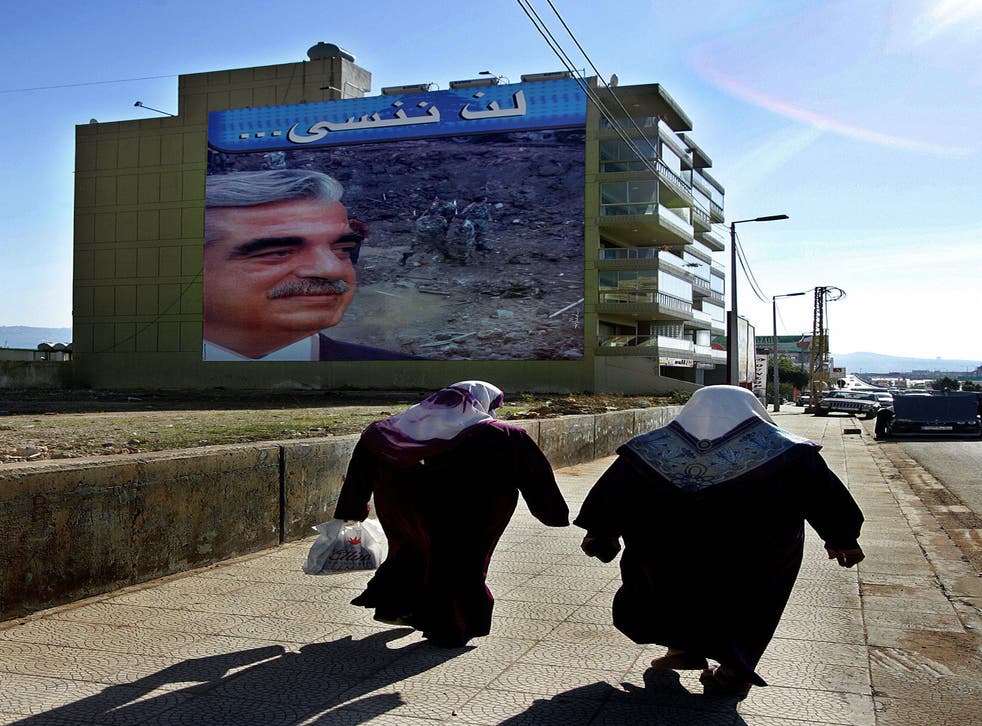 One morning in December, Aaliyah Sobhi, a 72-year-old resident of Beirut, misreads the label on a shampoo bottle and dyes her hair bright blue. With this accidental act, so begins Rabih Alameddine's gorgeous fourth novel, An Unnecessary Woman, the story of a life lived in a city at war.
The story's conceit is simple and unusual. Aaliyah, who has spent her life working in a moderately unsuccessful bookstore in Beirut, passes her retirement translating works of fiction into classical Arabic. On the first of January each year she chooses her book. Last year it was WG Sebald's Austerlitz; this year she ponders tackling Chilean Roberto Bolano's mammoth 2666. For reasons of her own she never translates from English or French. When the translation is complete she does not send it to a publisher but stores it in the unused maid's room at the back of her apartment, along with the translations of the books that went before. So far there are 57.
Aaliyah is alone. There is an impotent ex-husband, who did not love her and whom she declined to love in turn. There is a father who died. There is an avaricious and ailing mother, who favoured the sons of her second marriage. Aaliyah's step-brothers, equally avaricious, all want to get their hands on Aaliyah's apartment. There are neighbours: husbandless women too, who meet for coffee each morning. From her flat below Aaliyah listens to their conversations and assiduously avoids the possibility of an encounter.
Instead Aaliyah keeps company with her writers – living and dead – for they are her constant companions, the ones with whom she shares her thoughts, through whose eyes she sees her world, whose words, wisdom and wit she relies upon to make some semblance of sense of it all. Nothing as vaulted as redemption (the notion of the redemptive power of art is rejected early on) or even as ambitious as understanding. More an ordering, perhaps, a way of referencing the many nuances of everyday life and the violence of war ("My books show me what it is like to live in a reliable country where you flick on a switch and a bulb is guaranteed to shine and remain on… Does reliability reinforce your illusion of control?").
They crowd around her: Tolstoy, Conrad, Faulkner, Hemingway, Dostoevsky, Calvino, Borges, Nabokov, Javier Marias, Jose Saramago, philosophers, film­makers, composers and painters too. All keep pace with her during days which might seem ordinary, but are transformed, by Aaliyah's transgressive and digressive way of seeing, into the extraordinary, so that a scene in which Aaliyah's resentful step-brother and his family try to foist the ailing mother on Aaliyah is presented to us as a vision of Goya through the lens of Antonioni, accompanied by a soundtrack of Liszt and Tennyson. In fact, so many and varied are the references on each page that it's easy to feel uncultured and under-read beside Aaliyah and Alameddine. My advice is not to worry about it.
Around and about the central narrative, like tributaries, flow stories of those people Aaliyah has known: Ahmad, the young boy who volunteered in the bookstore just so he could read, who leaves after Black September and finds his calling as a successful torturer; Hannah, Aaliyah's closest confidante, who imagined herself engaged to a young lieutenant she met in a taxi. The city of Beirut itself is a character, collapsing, reshaping, renewing, mod­ern­ising as Aaliyah herself grows old. Aaliyah's mordant wit is lit by Alameddine's exquisite turns of phrase: a nose "like a scimitar buried in slain flesh"; a smile that "floated towards me like a leaf on a river". The blue hair provides comic relief throughout.
An Unnecessary Woman is a story of innumerable things. It is a tale of blue hair and the war of attrition that comes with age, of loneliness and grief, most of all of resilience, of the courage it takes to survive, stay sane and continue to see beauty. Read it once, read it twice, read other books for a decade or so, and then pick it up and read it anew. This one's a keeper.
Join our new commenting forum
Join thought-provoking conversations, follow other Independent readers and see their replies