Ways of Curating by Hans Ulrich Obrist, book review: Entertaining explanation of why curating is vital part of the arts today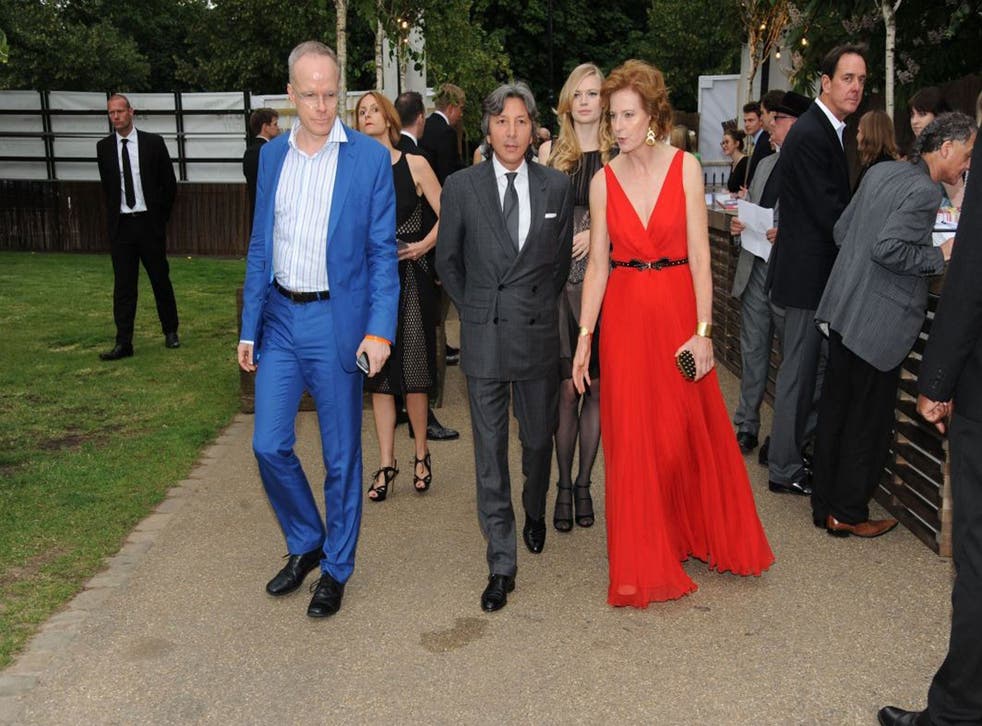 What does it mean to be a curator? Talk of "curating" is everywhere right now, but over-use has left it largely worthless as a term: restaurant guide Zagat "curates" its listings; actress Blake Lively is starting a lifestyle company to help people "curate" their lives; the American Personal & Private Chef Association would like you to know that "chefs are among the most important cultural curators of our time".
The task of curating used to belong exclusively to the arts. It described the work of the keeper of a cultural heritage; someone responsible for archiving and displaying works in a museum or gallery collection. But as our lives have got denser with information, curating has become a synonym for almost any act of selection. DJs curate music festivals. Social media strategists curate content. Fashion stores sell curated collections of clothes.
It would be understandable then if Hans Ulrich Obrist's Ways of Curating was an angry screed against the hijacking of the term and its status. Obrist is the Swiss-born co-director of the Serpentine Gallery and he's also one of the world's most prominent and respected curators.
Yet rather than a jeremiad, he has written an engaging and erudite work that argues persuasively for the continued relevance of curating for the arts and wider society.
His book is about the curator's role as a maker of exhibitions, a task that involves tracing hidden connections between artworks and forging untrammelled routes across culture in search of new ways of experiencing art; new ways of looking at the world around us. If that sounds like an impossibly romantic definition it's because this is an unapologetically personal account of the profession's development. Obrist curated his first show aged 23. It was held in the kitchen of his flat but still managed to draw heavyweight participants like Richard Wentworth and Fischli and Weiss.
In the years since then, he's become a constant, hyper-energetic presence on the international art scene, rarely seeming to pause for breath between staging exhibitions, interviewing artists, contributing to books and journals and holding his annual 24 hour marathons of art and ideas at the Serpentine. In order to devote even more time to art as a young man he tried copying Balzac's habit of drinking copious amounts of coffee to stave off sleep; a practice he abandoned after learning the writer died at 51, possibly from caffeine poisoning. So it's unsurprising that the heroes of this book are the artists, collectors, museum directors and mavericks that have pioneered new approaches to the assembling and presentation of art.
That list includes Athanasius Kircher, the 17th century Swiss scholar and scientist who popularised the concept of the Wunderkammer or cabinet of curiosities, amassing a vast collection of artefacts, paintings, specimens and geological samples in a bid to collect together the world's knowledge. It covers impresarios like Diaghilev, whose sphere of influence in the early 20th century encompassed everyone from Stravinsky, Prokofiev and Debussy to Picasso, Chekov, Oscar Wilde and Coco Chanel. And also visionaries such as the architect Cedric Price, who built very little, but still proved a powerful inspiration for the likes of Richard Rodgers, Rem Koolhaas and Rachel Whiteread.
The influence of such figures has been to transform our relationship to art from the formal to the experiential. Curators like Obrist fight shy of conventional exhibitions preferring instead to stage experimental encounters with art. They create events that last for 24 hours like the Serpentine Marathons. Or shows with a life of their own such as do it, a book of artists instructions for DIY works that can be staged anywhere in the world. Or dialogues that span a lifetime, like Obrist's on-going series of conversations with creative figures such as Zaha Hadid, Olafur Eliasson and Marina Abramovic that has already clocked in at over 2,000 hours of recordings and 28 books of interviews.
Ways of Curating pays obvious homage in its title to John Berger's classic, Ways of Seeing. But where Berger sought to deconstruct the hidden ideologies of art, Obrist's aim is demystification. He wants to explain why making exhibitions matters. And more than anything he wants to spotlight the people behind them in the hope that others might find them as inspirational as he does.
Join our new commenting forum
Join thought-provoking conversations, follow other Independent readers and see their replies