What is Not Yours is Not Yours by Helen Oyeyemi, book review
Oyeyemi's short story collection luxuriates in the meddlesome and ludic nature of the imagination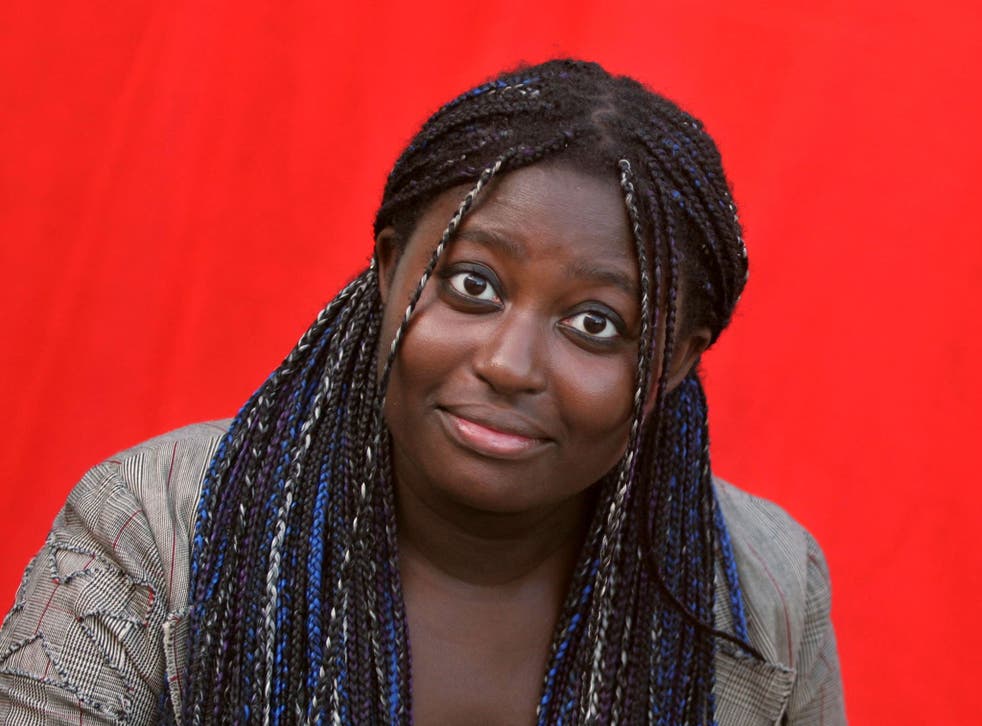 In her introduction to Silvina Ocampo's selected stories, Helen Oyeyemi observes that critics and readers of the form demand "Certain structural assurances… some guarantee that if and when an event or idea throws us off-balance, by the end that balance will be restored, or at the very least the tools for its restoration will be within reach." It is a demand to which she admirably does not accede in What Is Not Yours Is Not Yours, a short story collection that revels in its lack of readerly assurance, that luxuriates in the meddlesome and ludic nature of the imagination, and finds unexpected possibilities lurking inside every character and situation.
The opening story, "books and roses", is emblematic of this: a tale that encompasses so many different relationships, so many lovers, servants, friends and enemies it is difficult to predict where the story is headed, or who, ultimately, is its subject. But when its glorious conclusion comes, it feels utterly whole, utterly complete. It is one of many moments when Oyeymi drops your jaw; she shouldn't be able to get away with such digressive, scattergun plotting, but her deep understanding of narrative, her pitch-perfect sense of character and tonal variation means every one of these stories lands in places for which the reader simply cannot be prepared.
Culture news in pictures

Show all 33
One of the most striking aspect of Oyeyemi's writing is her ability to blend the traditional with the modern, without so much as a join showing. In "freddy barrandov checks…in?" the narrator talks of his father being imprisoned for fixing the town's clock faces, while later logging into a Wi-Fi network and watching a film. It could easily jar, but it feels curiously right. Oyeyemi in this story, and in her others, uniquely understands both the magic and mundanity of modern life. Gender, sexuality, race and identity are fluid in her worlds, as is a temporal consensus. Though characters crop up in other stories than their own, it is hard to say where they belong: in the world of myth or the world of modernity.
And this is the true genius of this collection, and Oyeymi's work in general. She cares not a fig for convention or the whims of critics or readers, just for the pleasures of writing something unexpected and astonishing. There are few writers who have the chutzpah to set a story in a house full of locks and not develop it further; fewer still who can pull that off and make it seem a good decision.
In a collection of such beauty, it feels unfair to single a story out for praise – each is so alive, to do so would be sure to rankle with one of them – but "presence" is the kind of story you immediately want to press upon people. Even on the fourth reading, its melancholic sci-fi narrative of loss moved me to inconsolable tears. It makes you realise what the short form can do, in the hands of someone who cares only for the rules they feel that apply to them.
In her reappropriation of fairy stories, Oyeyemi is risking comparison to Angela Carter, but it would be both foolish and denigrating to say that she is running a similar course. Helen Oyeyemi is unique. She is staking out territory which is hers and hers alone, and doing it in a way of which Carter – and Silviana Ocampo – would have been proud. What Is Not Yours Is Not Yours is a truly exceptional work of fiction, by a writer we should be delirious to have as a contemporary.
Picador, £14.99. Order at £12.99 inc. p&p from the Independent Bookshop
Join our new commenting forum
Join thought-provoking conversations, follow other Independent readers and see their replies