The Independent's journalism is supported by our readers. When you purchase through links on our site, we may earn commission.
These are the 20 best-selling books of 2016 so far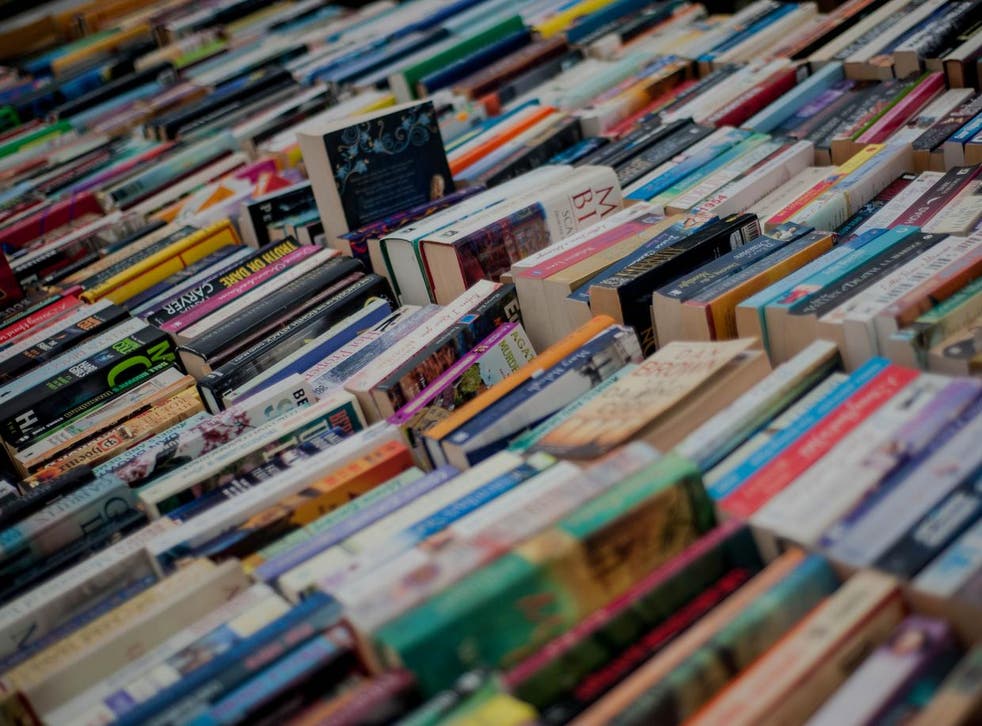 The Insider Picks team writes about stuff we think you'll like. Business Insider has affiliate partnerships, so we may get a share of the revenue from your purchase.
You can tell a lot about a person from their purchasing tendencies online: their interests, their hobbies, their plans, their concerns. Depending on what a person buys, you might assume they are preparing to have a child, or getting ready for a trip abroad, or looking to start a new exercise regime.
Thankfully, no one is snooping around your online receipts (that would be seriously creepy), but the same logic can be expanded to encompass the national psyche when analyzing the list of best-selling books on Amazon.
Below, we're taking a look at the 20 books that have sold more copies on Amazon than any other so far this calendar year.
If you read between the lines, you can catch some interesting glimpses of collective humanity hidden within the list. Some of us are getting ready to educate a newborn, others are preparing to send their child off to college. Some are looking to improve their eating habits, others are looking to improve their outlook, and others still are just looking to calm down a bit. And of course, all of us love Harry Potter.
Take a look through a see what you can glean about humanity, and maybe pick yourself up a book for some summer reading.
An extension of the Potterverse of J.K. Rowling that entrenched readers across the world over the course of Harry Potter's seven years at Hogwarts, "Harry Potter and the Cursed Child" is the first official member of the series to be presented on stage. Fans who can't wait to see the play have shot the show's script to the top of the Amazon best-sellers list in 2016.
Gallup published this print version of its successful online assessment meant to help readers uncover their talents. The book is filled with strategies on applying your strengths to your everyday life and changing the way you look at yourself for the better.
Dr. Seuss' classic is always a popular gift in graduation season. Through his colorful rhymes and whimsical drawings, Seuss takes readers through the inevitable ups, downs, and beauty of life.
Many of us live in clutter. This #1 NYT Best Seller comes from Japanese cleaning consultant Marie Kondo, instructing readers on how to simplify and organize their homes.
This collection of 100 words and pictures is meant to help introduce your newly made human to the English language. With sturdy pages and a soft cover, it's perfect for your little one to spend some time learning with.
Paul Kalanithi offers readers a first-hand account of his transition from training as a neurosurgeon to being diagnosed with Stage IV lung cancer. Through his memoir, Kalanithi wrestles with some of the eternal questions of humanity: What makes life worth living in the face of death? How do you cope with your own demise as it happens in real time?
Another NYT Best Seller, Dr. Gary Chapman's proven approach to showing and receiving love should help you experience deeper and richer levels of intimacy with your partner.
From the description: "The Whole30 provides the step-by-step, recipe-by-recipe guidebook that will allow millions of people to experience the transformation of their entire life in just one month."
One of the best-selling self-help books ever published, "How to Win Friends & Influence People" gives readers a glimpse of how to use other people's egotistical tendencies to their advantage. For anyone looking to climb the corporate ladder, give this one a place on your bookshelf next to "The Art of War."
Full disclosure: I'm pretty sure my Mom owns this book. The adult coloring revival is real and it is here. It's a form of simple meditation that helps to calm the mind.
"Mindset" examines what makes people successful through the lenses of parenting, business, and more. Written by world-renowned Stanford psychologist Carol Dweck, the book argues, among other things, that "praising intelligence and ability doesn't foster self-esteem and lead to accomplishment, but may actually jeopardize success."
Chrissy Teigen is an American model, was on the cover of the Sports Illustrated Swimsuit Issue in 2014, and now co-hosts "Lip Sync Battle" with LL Cool J. Now she has a cookbook.
From the description: "Maybe she's on a photo shoot in Zanzibar. Maybe she's making people laugh on TV. But all Chrissy Teigen really wants to do is talk about dinner. Or breakfast. Lunch gets some love, too."
SAT Test prep will always be a popular seller online, as year after year high school juniors across the country prepare for their exams as they look ahead to college. If you or someone in your life will be taking the SAT this fall, this could be a great service.
Harper Lee's classic will likely be on best-seller lists for years to come. The tale of Atticus Finch, Boo Radley, Scout, Jem, and the county of Maycomb is an essential part of the American literary canon.
Stephen R. Covey's collection of observations is widely viewed as one of the most influential books of all time, helping CEOs, parents, professors, and presidents.
Along with "Anansi the Spider," "The Very Hungry Caterpillar" was my favorite book as a small child, and it thrills me to see it on this list. As the caterpillar eats its way through the pages of the book, it grows less and less hungry until finally (spoiler alert) emerging as a beautiful butterfly.
I don't know if it was this precise method, but I have juice cleansed before (I did seven days and could not have lasted another three). I'm not convinced it helped my health a ton, and I certainly did not lost 15 pounds in ten days, but I definitely felt refreshed and it served as a good reset on my dietary habits. If you want to give the juice cleanse trend a try, this book is a popular guide.
Two adult coloring books in the top 20; although this one clearly has a bit more edge to it. Again, the adult coloring revival is real and it is here.
According to its description, "Quieting Your Heart" is "designed to draw you closer to God as you dig into His Word."
I am not a religious man, but if you are, it seems that many have found this a helpful guide in their journey of faith.
It's been made into a movie featuring Emilia Clarke. See trailer. Cry.
Disclosure: This post is brought to you by Business Insider's Insider Picks team. We aim to highlight products and services you might find interesting, and if you buy them, we may get a small share of the revenue from the sale from our commerce partners, including Amazon. Jeff Bezos, CEO of Amazon, is an investor in Business Insider through his personal investment company Bezos Expeditions. We operate independently from our advertising sales team. We welcome your feedback. Have something you think we should know about? Email us at insiderpicks@businessinsider.com.
Read more:
• Analysts question the way Apple describes its data
• Mike Ashley has a plan to save BHS with no job losses
• Investors think central banks have lost their power
Read the original article on Business Insider UK. © 2016. Follow Business Insider UK on Twitter.
Join our new commenting forum
Join thought-provoking conversations, follow other Independent readers and see their replies