A circus that keeps the audience connected
Leave your mobile phone on - you'll be guided by texts and calls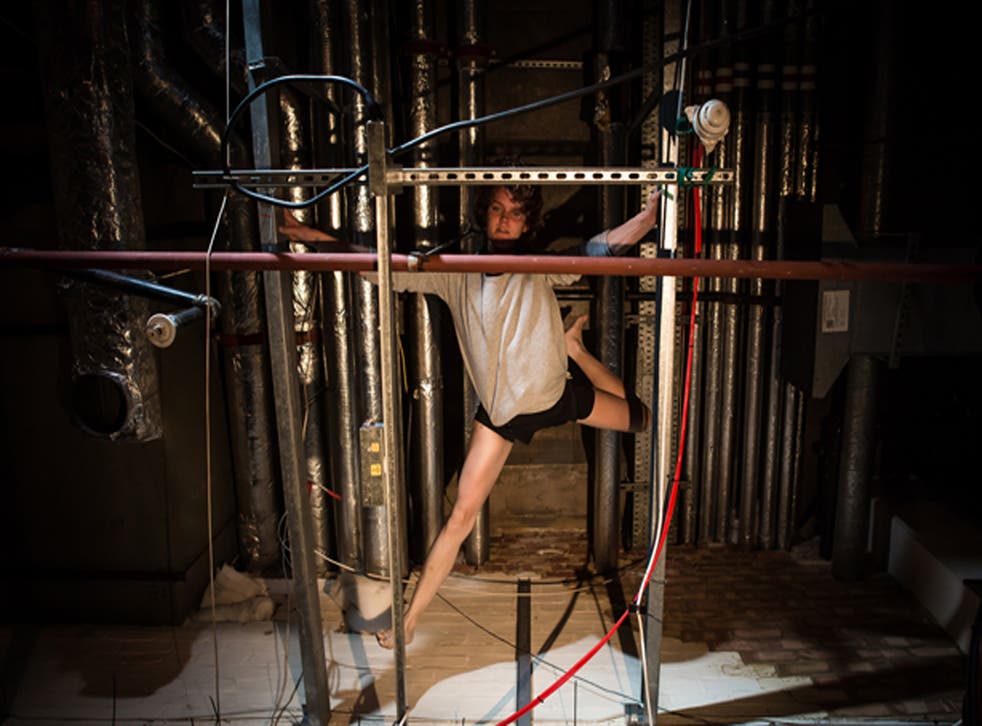 If you think of circus shows as pure spectacle - think again. Shelter Me is the new show from Circumference, whose mission is to "to take circus as an artform and to use it to express a social narrative, to reflect our society," explains performer Aislinn Mulligan.
Shelter Me will certainly do that - it's an immersive exploration of how our "intimate relationships are impacted by technology." Leave your mobile phone on - you'll be guided by texts and calls.
The show isn't a scaremongering about modern technology - as an international company, tools like Skype, email and text messaging are invaluable to Circumference - but it also acknowledges the potential of social networks to alienate us. "We definitely feel the positive effect of the technological communication as well as the dislocation everyone has felt at one time or another," says Mulligan.
And Shelter Me doesn't just use your phone to draw you in - audiences are also quite literally pulled into the show: "We will be directly engaging [them] in an intimate way - moving over them, holding on to them."
Such physical, present contact will make a stark opposition to the staring-at-a-screen communication of texting. "That mediated communication you have through technology is really at one end of the spectrum, where holding on to someone and trusting them with your life is at the other," elaborates Mulligan. "The audience has both of those experiences - both can be really joyful, and both can be quite intense."
'Shelter Me' , Theatre Delicatessen, London EC1 (www.circumference.org.uk) to 5 July
Join our new commenting forum
Join thought-provoking conversations, follow other Independent readers and see their replies