Glyndebourne preview: Seats at Britain's best known opera festival this summer will cost up to £300
As she previews the coming season, Jessica Duchen wonders how opera fans will react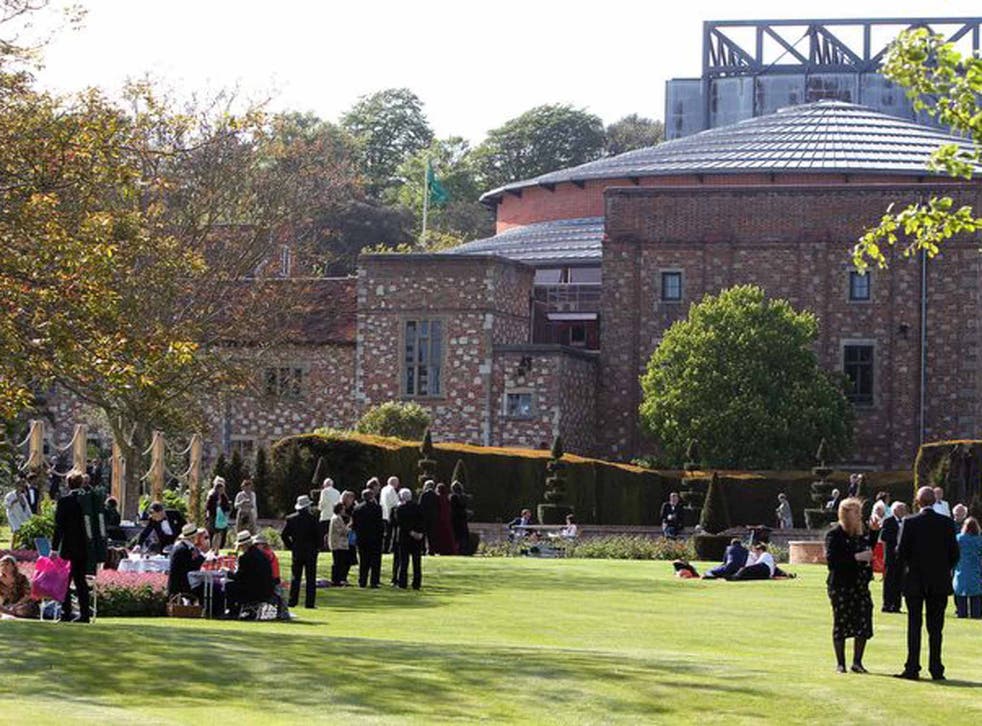 Change is afoot at Glyndebourne: even in the idyllic green hills of East Sussex, nothing stays the same forever. The original country house opera, a world apart with its tradition of evening gowns, picnics and exquisite gardens, is about to welcome its first new general director in 14 years.
The former incumbent, David Pickard, has left to run the Proms. His replacement will be Sebastian Schwarz, 41, who until now has been deputy artistic director at the Theater an der Wien, the historic Vienna venue where Mozart's Die Zauberflöte enjoyed its world premiere in 1791. He will be in Sussex by May.
Gus Christie, Glyndebourne's executive chairman since 2000 – and grandson of John Christie, who founded the festival in 1934 – is excited about the appointment: "David has done a great job over many years," he says, "but it can stir an organisation up and make it look afresh at things when someone comes in with new ideas. Sebastian will be the first continental European we've had as director since Rudolf Bing at the beginning of our history, and he is steeped in opera, having worked in opera houses all his life." A former singer himself, Schwarz will among other tasks be nurturing up-and-coming talent, "something for which we've always been famous," says Christie.
New challenges facing the incoming director are bound to include big decisions, nonetheless. Tickets for this year's festival hit the stratospheres with an eyewatering top price of £300 for Die Meistersinger von Nürnberg (lowest price to sit down in the balcony is £80 and you can stand through Wagner's epic for £20, but you'll need strong legs). Add to that a picnic, travel and alcohol and punters could be looking at well over £1300 for an outing for four. Even with good ticket sales so far, are such costs likely to be sustainable, let alone justifiable? Glyndebourne's festival receives no public subsidy – the only public money there goes to touring and education/outreach – and every penny has to count. And with rumours rife that the house, in a future season, may be staging Leonard Bernstein's West Side Story – a major work, but one usually classified as a musical rather than an opera – can the costs of producing opera continue to be bearable without pushing the repertoire down an entirely populist route in due course? Schwarz will need a cool head, an enlightened outlook and a certain financial virtuosity to ensure that the special cocktail for which the Glyndebourne Festival is known and loved can continue without either artistic compromise or pricing opera-lovers out of the equation altogether.
One young talent who was nurtured at Glyndebourne is the soprano Danielle de Niese, who shot to stardom there in 2005 as Cleopatra in Handel's Giulio Cesare – and is now Mrs Gus Christie. This year she stars as Rosina in Rossini's Il barbiere di Siviglia, a role that is new to her and an opera that Christie says hasn't been seen at Glyndebourne for some 30 years. He adds that the birth last year of their son, Bacchus, has changed de Niese's voice. "It's grown – it's become fuller and richer," he says. "She didn't take more than three weeks off before starting rehearsals after Bacchus was born – she doesn't seem to know what the word 'rest' means! But I think she's in good shape."
In pictures: Glyndebourne before and after

Show all 6
Last year another new arrival at Glyndebourne was a temporary art gallery, a collaboration with White Cube. "We want to start a conversation between opera and the visual arts," says Christie. "Who knows, we might end up with another artist designing an opera for us – it's been done before." It has, and exceptionally well: David Hockney's designs for Stravinsky's The Rake's Progress became a Glyndebourne classic. This year the gallery displays pieces by Raqib Shaw, the London-based, Kashmiri-born artist, inspired by two operas in the festival; he has also designed the cover for the 2016 programme, still under wraps but described by Christie as "an extraordinary cornucopia, very colourful and quite provocative".
The newest addition to the festival's repertoire is Berlioz's Béatrice et Bénédict, based on Shakespeare's Much Ado About Nothing. A high-spirited work, extravagantly energetic as only Berlioz can be, it is quite a rarity – but Glyndebourne is giving it luxury treatment. The French director Laurent Pelly will be at the helm, with music director Robin Ticciati in the pit (hopefully he will have recovered from his recent surgery for a herniated disc); the French mezzo-soprano Stéphanie d'Oustrac, who wowed audiences in the title role of Carmen at last year's festival, will sing Béatrice. "Berlioz is very much up Robin's street," Christie comments, "and though it's his first Berlioz here, there may be more ahead…"
Names to watch out for among this year's rising star singers include the South African soprano Golda Schultz, who sings the Countess in Mozart's Le nozze de Figaro. Part of a thrilling new generation of operatic voices from her home country, she is a member of the ensemble at the Bavarian State Opera in Munich and made her Salzburg Festival debut last year. Two more singers new to Glyndebourne, Elena Tsallagova from Russia and the Czech mezzo-soprano Alzbeta Polácková, will be the quadruped lead characters in Janácek's The Cunning Little Vixen.
These are tough times in the arts – but Christie remains upbeat about Glyndebourne's future. "This festival is already 87 per cent sold, which is up on where we were this time last year," he says. "We're in great shape and things are looking good." Times of change can be turbulent, but they can also bring fresh air with them. And there's always plenty of that at Glyndebourne.
The Glyndebourne Festival opens on 21 May (01273 815000, www.glyndebourne.com)
Join our new commenting forum
Join thought-provoking conversations, follow other Independent readers and see their replies