Juan Diego Flórez: the best tenor in the world?
Peruvian superstar tenor Juan Diego Flórez tells Jessica Duchen about being inspired by Pavarotti – and Roger Federer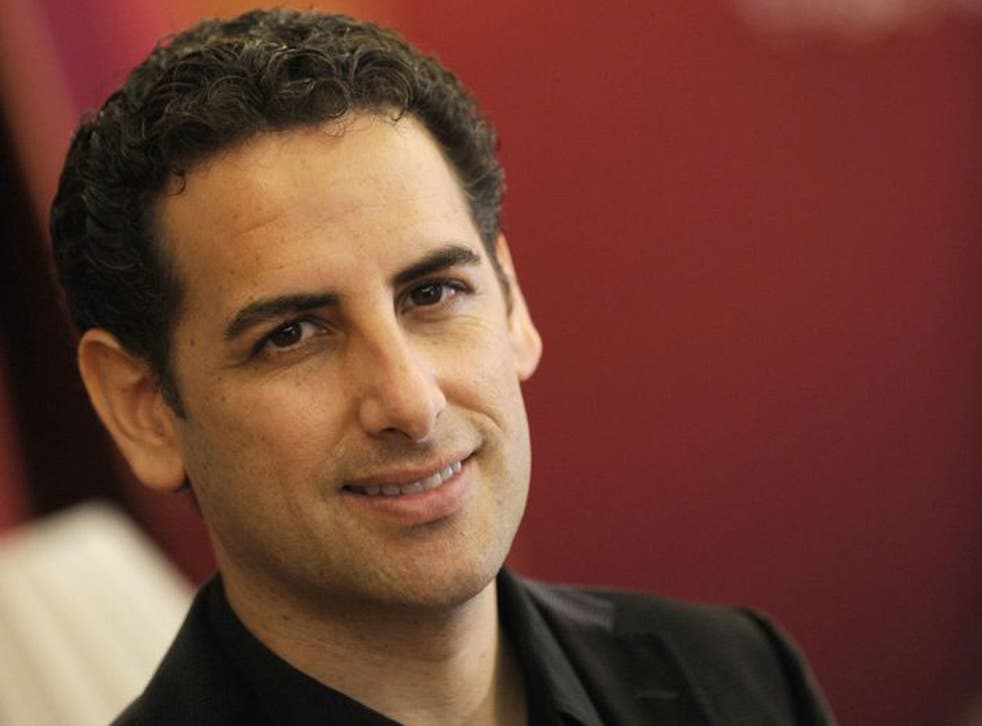 Juan Diego Flórez breezes into the backstage corridors of the Royal Opera House, fresh from the tennis court. No matter that the day before he had performed the popular yet fiendish Donizetti opera La Fille du Régiment – the one with the aria with nine top Cs; it is all in a day's work. The Peruvian superstar is the most straightforward and pragmatic of tenors; he just happens to have a vocal technique that is often considered the best in the world.
Not that he sees himself that way. "I don't think I am even the best I can be," he insists. "I like to listen to other singers and learn from them, but I'm always working on myself, trying to improve, trying to be very tough with myself." To consider oneself the best tenor in the world, he suggests, would only indicate that one is nothing of the kind.
Voices, though, alter with the years. A tenor who starts as a light-toned exponent of the Italian bel canto repertoire – Rossini, Donizetti, Bellini – might not stay that way for ever. Flórez is no exception. He is now 41 and his voice has been changing, becoming larger and a little darker. And although his record company was busy popping out disc after disc by two other top tenors, Jonas Kaufmann and Joseph Calleja, Flórez – previously a prolific recording artist – did not make a new album for four years.
Now, at last, he has. Reading between the notes, it is not just a CD, but virtually a statement of intent. Entitled L'amour, it is a programme of French romantic arias, some of which may take Flórez fans by surprise. The impassioned "Pourquoi Me Réveiller" from Massenet's Werther is among them.
Flórez has long been adored for his finesse, his silky phrasing and the sheer gorgeousness of his relatively small-scale sound – its light-filled colours, its effortless soaring to the stratospheres. Werther is quite another kettle of operatic fish: the leading role is more associated with lyric tenors such as Rolando Villazón and Kaufmann, artists with whose repertoire Flórez has rarely found his own colliding. One wonders how competitive life can be at the operatic top.
"I concentrated on Rossini when I began and I never really felt any competition," Flórez says. "I sang in the best houses and I believed I was always a first choice. I was lucky in a way – I never felt there was someone else who was getting the roles in another theatre and that we were competing. Jonas Kaufmann sings another repertoire, Joseph Calleja also, Piotr Beczala as well. But maybe now that I start to sing different things, I will feel that. With a role like Werther, there are others who do it very well – if not too many, because we tenors are never many – so maybe this changes now."
He says he will sing Werther on stage in about two years' time, first in Bologna, then the following season in Zurich. A few years ago one might never have expected him to sing it at all. "Me neither," Flórez laughs. "But in the past couple of years I've done two [more dramatic] operas, Donizetti's La Favorite and Rossini's William Tell, where I felt very comfortable. That has made me more confident about doing slightly heavier repertoire."
He admits that he has been through a time of transition. "I had to adjust my technique and I did a lot of trial and error with operas that I used to sing in another way," he says. "It's easier if the opera is new to you. But I think this happens to everybody. Around 40 something changes and you have to be smart to adjust. The good thing is I haven't lost my flexibility, the high notes and the coloratura, so I can still do operas I love to sing that are my core repertoire, like La Cenerentola and Le Comte Ory."
Staying in good physical shape is absolutely vital, he adds – and that is where sport comes in. "I always feel I sing better if I have been playing a lot of tennis or football," he says. "When I'm doing sports I always think of how it's related to singing and when I watch tennis I learn a lot for my singing: how the players are focused, how they use their technique, and, in the case of Roger Federer, how effortless it is, and how beautiful it is to watch – like bel canto, in a way. That's how singing should be. Playing tennis, you learn to be concentrated, how to keep your control and of course how to pace your breath and maximize the use of your energy." He and Federer are friends. Flórez says that they follow each other's careers with much interest.
It was Luciano Pavarotti who first propelled Flórez towards stardom. Asked in a TV interview whom he considered the best new talent, Pavarotti cited the Peruvian's name. Born in Lima, Flórez started off singing pop and folk music as a teenager, entertaining the clientele at the pub of which his mother was manager. Hearing recordings of Pavarotti and Alfredo Kraus turned him on to the idea of singing opera. Later, he won a scholarship to study at the Curtis Institute in Philadelphia. Since his breakthrough aged 23, when he jumped in at short notice to replace the lead tenor in Rossini's Matilde di Shabran at the opera festival in Pesaro, he has rarely been out of the limelight.
His voice may have grown – but so has his vision. He has been named a Unesco Goodwill Ambassador and in January he won the Crystal Award of the World Economic Forum in Davos, a prize that acknowledges artists who have set out to use their art to improve the world. These accolades recognize his work as president of the Sinfonía por el Perú, a foundation and music education network that he instigated about three years ago, modelled on El Sistema of Venezuela. It now involves around 2,000 children, mostly from impoverished backgrounds, with a string of 15 music schools, an instrument-making workshop and an element, too, of singing. "When I visited El Sistema and saw with my own eyes how a musical project can change society, then I said: this is it," Flórez declares. He does not only want to help young people become better musicians, he says. He wants to change the world.
In Peru, he remains a national hero. When he married trainee singer Julia Trappe at Lima's Basilica Cathedral in 2008, the ceremony was broadcast live on TV. Now they are the proud parents of a three-year-old son, Leandro, and a two-month-old daughter, Lucia.
The first baby arrived amid more than average drama – just 30 minutes before Flórez was due on stage at New York's Metropolitan Opera House to sing Rossini's Le Comte Ory. "I'd been up all night because my wife was in labour," Flórez recounts. "The performance was meant to start at 1pm and at 12.30pm I was in the birthing pool with her and the baby was born. I arrived at the Met 13 minutes before curtain up." He must have titanium-plated nerves. "I was so happy and excited that the adrenaline helped me get through it," he says.
Now, he adds, family time is paramount: "I know other singers who don't see their kids and I don't want that," he declares. And that is another reason he stayed out of the recording studio for four years. "I had a lot of changes at home and I just wanted to give it a rest," he says, with a grin. This tenor's feet are firmly on the ground – or at least the tennis court. Bring on that competition. He can handle it.
'L'amour' is released this month on Decca
Join our new commenting forum
Join thought-provoking conversations, follow other Independent readers and see their replies