Where are all the female musicians?
Most top orchestras have many more men than women in their ranks. Miranda Kiek looks at what could be done to improve the mix.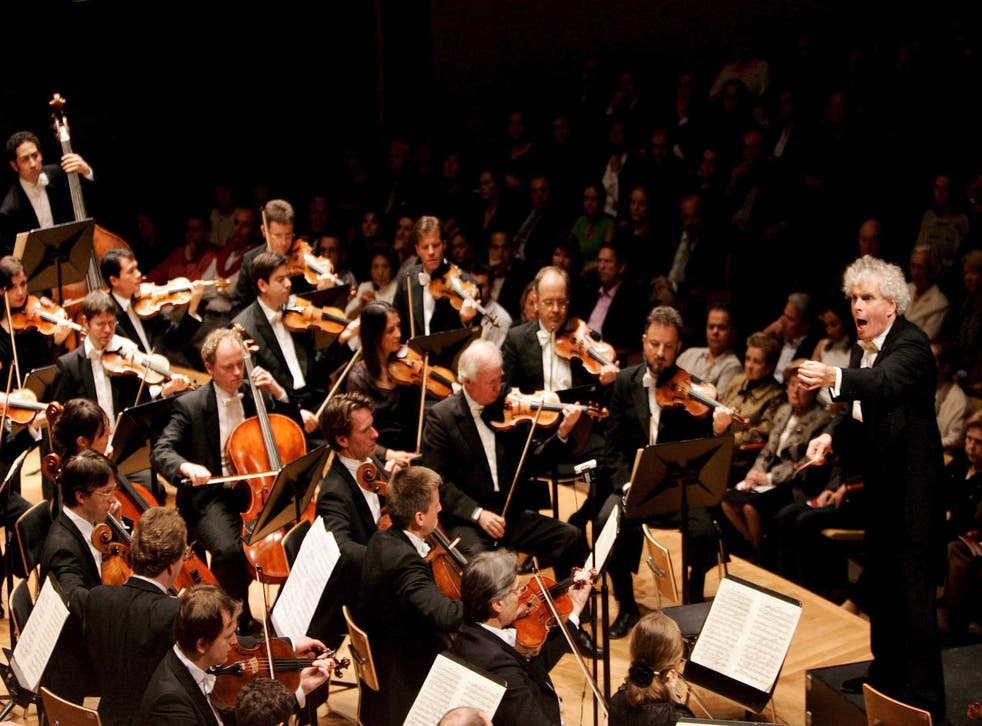 Do you need to be male to play Mahler? Or have a Y-chromosome to interpret Janacek? Does it take more than metaphorical balls to render Bruckner? And is it really so difficult to be a woman and perform Williams (John, that is). Given the relatively few women playing in the London Symphony Orchestra's concert featuring the best-known works of the latter at the Barbican recently, it would seem so.
With only 27 women out of a total membership of 94, the LSO is dominated by male musicians. In fact, at 29 per cent, the proportion of female musicians in the UK's leading orchestra is some 8 per cent lower than that of female members of parliament in Tanzania. We know that gender imbalances exist in our boardrooms, but are we deaf to it in our orchestras?
A survey of the world's leading symphony orchestras shows that the LSO is not alone in making musicianship a largely male preserve. The Dresden Staatskapelle is 28 per cent women, the Russian National Orchestra 36 per cent, the Vienna State Opera Orchestra (the feeder orchestra for the notoriously female-averse Vienna Philharmonic) a shockingly low 7 per cent. American orchestras do slightly better. The Metropolitan in New York, the Boston Symphony, the Chicago Symphony and the LA Philharmonic all come in at just over 40 per cent women.
Is this a story of sexism and symphony orchestras? Or is the female deficit merely historical accident? Most orchestras (including the LSO) publicly adhere to the second explanation, putting the shortfall of women down to historical factors which are now changing. This is the view held by Natalie Schwaabe, a flautist with the Bavarian Radio Orchestra. She ascribes the company's 3:1 male to female ratio to the stigma accorded until recently by German culture to so-called "Raven Mothers" (working mothers).
It meant, she says, that on starting a family, women almost inevitably resigned their posts. She insists that the past 10 years have seen a key change. Not only has the working mother become normalised as part of German society, but it is now "perfectly socially acceptable" for a parent of either gender to take parental leave while the orchestra is on tour. Socially acceptable it may be, but financially practical it is not – the leave is unpaid.
Is, then, the explanation for the low numbers of women in orchestras that of indirect sexism rather than outright prejudice? Women not wanting, or not being able to afford, to combine Kinder and Küche (if not now Kirche) with concert tours? It is surely no coincidence that the Berlin Philharmonic, the orchestra with the heaviest touring schedule of any in Germany, is only 14 per cent female. Sarah Willis, a horn player with the orchestra for the past 20 years (and thus part of the ostensibly clubbish boys' brass section), states that she has never been witness to any sexist behaviours within it – either day-to-day or during auditions.
She has, however, spoken to young female musicians who are put off by the lack of family-friendly working practices. This is surely why the thesis that over time the proportion of men and women will naturally continue to level out fails to hold water. Admittedly the number of women in the Bavarian Radio Orchestra has doubled since Schwaabe joined in 1994 – but that only takes the numbers from 14 to 29.
An important building block in the argument that orchestras are moving naturally towards equality is the fact that, by and large, the gender split in youth orchestras is already 50:50 and this can be taken to signify that the gender balance of major orchestras will inevitably even out in the future. Sara Nigard Rosendal, a young female percussionist with the European Youth Orchestra, is adamant that she will make her career in symphony orchestras and will not allow children to get in her way.
You just need "a good family and a good partner" she insists. These are not, however, always easy to come by. Wouldn't it be preferable for orchestras to make better provision for family life as they do, in fact, in Scandinavia, where rehearsals take place during the school day, tours are never in school holidays, and part-time jobs are on offer?
One problem in implementing such a system in more orchestras is that even the women in many top European orchestras seem to be against it.
Willis would not choose to change the current practices at the Berlin Philharmonic, feeling that any slackening of intensity could risk compromising musical quality. But is the belief that the more intensive the rehearsals, the more extended the tours, the better the music, proof in and of itself of a macho culture reminiscent of big city financiers? Are we deceiving ourselves with aesthetic justifications for sexism?
It came as no surprise that when the Vienna Philharmonic played at the Proms this summer, the women could be counted on two hands… using only thumbs. The Vienna Philharmonic is as famous for its whiteness, maleness and, until the past decade, open sexism, as it is for its music. But while this is an extreme case, we should not be fooled into thinking it is an anomaly.
Because it is not. And unless indirectly discriminatory orchestral practices are challenged there is a very real risk that any move towards equalisation will grind to a halt. At a time when the EU is voting on a proposal to require boardrooms to be made up of at least 40 per cent women, should it be taking a similar vote in regard to its orchestras?
Join our new commenting forum
Join thought-provoking conversations, follow other Independent readers and see their replies