Julian Lloyd Webber slams plans to spend millions on London concert hall
Buildings will do nothing to cure the crisis in music teaching, the cellist tells Richard Jinman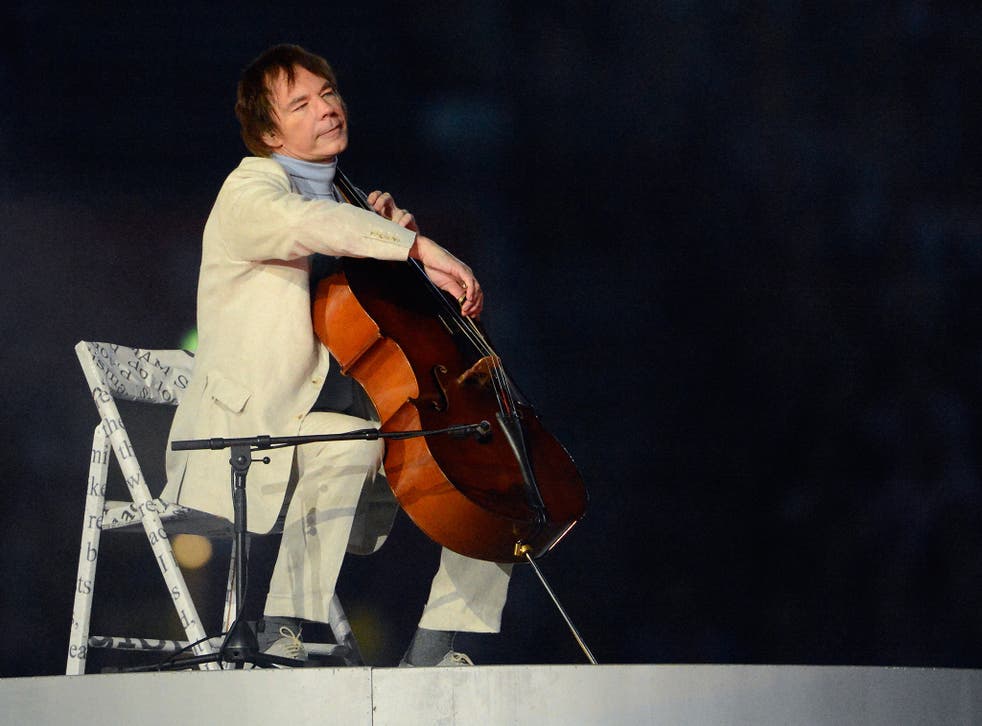 A crisis in music education has reached "boiling point" with a generation of children being denied access to classical music and the opportunity to play an instrument, the cellist and conductor Julian Lloyd Webber has said.
The 64-year-old musician, who was appointed principal of the Birmingham Conservatoire in March, is appalled at recent reports that as much as £500m will be spent on a new concert hall for orchestral music in London a time when the UK's music education system was at a "crossroads".
"It's a crisis for our children, that's how I would put it," said Professor Lloyd Webber. "Most of our children are being denied access to classical music, to playing instruments, and we are already experiencing the results of that. This situation is not going to get better on its own – we need urgent investment in music education."
He added that accusations of elitism, a charge often levelled against classical music, were increasingly well founded, due to government policies that appeared to marginalise the subject.
Research has suggested that funding cuts to schools have reduced access to instrument tuition for those who cannot afford to pay for private tutors; Department for Education plans to exclude creative subjects, including music from the GCSE curriculum have been denounced by critics as a direct threat to students' engagement with and appreciation of classical music.
The apparent push to sideline music education is deeply misguided, said Professor Lloyd Webber, who retired from performing last year. "What I find so frustrating is that endless studies have proved that if you learn an instrument and learn about music you do better at other subjects," he said. "There seems to be a blinkered attitude that it's the 'three Rs' or nothing."
Music education was something Britain was justifiably proud of when Lloyd Webber began his studies at the Royal College of Music in 1959. He admits he was "embarrassed" to discover he was one of just a handful of public school students in a department that was "90 per cent from state schools". His peers then included the pianist John Lill, a working-class student from east London.
"He came from a very humble background and went on to win the International Tchaikovsky Competition in Moscow," said Professor Lloyd Webber. "Can you see that happening now? What's happening is that the only people [who study music] are those who can afford to pay for lessons and instruments.
"Look at the make-up of something like the National Youth Orchestra. It's a brilliant orchestra, but they are very much from privileged backgrounds, not from the state school system. And if they are [from state schools] they have been good enough to win some major scholarship to go to a specialist music school, so they've had the chance to develop. But that's a tiny number. It's really unfortunate."
The results of all this is a shrinking pool of players – British orchestras were increasingly reliant on international musicians – and a pronounced increase in the number of international students at British music schools. The audience for classical music was also collapsing as generations of students left school knowing nothing of the work of masters such as Mozart and Beethoven, composers of some of "the greatest achievements of mankind". But the education system that once set the benchmark for other nations has been embraced and adopted overseas, particularly in Asia.
Musicians from countries such as China, South Korea and Japan are increasingly dominating international music competitions. In China, for example, playing an instrument is "the norm", said Professor Lloyd Webber. In the UK, it is, increasingly, "a curiosity".
He is scathing about plans to spend an estimated £500m on a new concert hall in London. A £1m feasibility study is expected to recommend that the new venue be built on a site currently occupied by the Museum of London, near St Paul's Cathedral.
The scheme, which has high-profile backers including Boris Johnson and George Osborne, has been billed as a showcase for the London Symphony Orchestra and Sir Simon Rattle, who begins his tenure as its music director in September 2017.
Professor Lloyd Webber called the proposed building a "grand gesture concert hall". "I wouldn't build a brick of it to be honest," he said. "The [London] halls are already adequate and it's about music, not buildings. We are going to build this fantastic hall and who is going to fill it?"
Responding to these criticisms, Sir Nicholas Kenyon and Kathryn McDowell, the managing directors of respectively the Barbican and the London Symphony Orchestra, said it was right to "stress the importance of providing high quality music education and creating the music audiences of the future".
"These are issues to which Sir Simon Rattle, the Barbican, the London Symphony Orchestra and the Guildhall School of Music and Drama are passionately committed, and any proposals for a Centre for Music will be dedicated to addressing them," they said in a statement. "We welcome the debate around what a performance and education facility for the digital age could provide future generations.
UK news in pictures

Show all 50
A spokesman for the Department of Education said: "All pupils should have access to an excellent, well-rounded education, and music is absolutely essential to this. We have invested significantly in music education programmes, allowing thousands more pupils to benefit from a wide range of enriching activities, including classical music concerts. We have seen the number of GCSE entries for music, which is a compulsory subject for 5- to 14-year olds, rise since last year, as has been the case with other arts subjects."
Hall of Fame
There is no doubt that London needs a "new, excellent natural acoustic concert hall," said the prominent architect Jonathan Rose. But the suitability of the site currently occupied by the Museum of London is open to debate, the design of the hall is critical and the new building should not be exclusively "a new home for the LSO at the Barbican".
Speaking as a trustee of the London-based New Queen's Hall Orchestra – one of the interested parties consulted for the feasibility study – Mr Rose said London's existing concert halls were not optimised for orchestral music.
For example, the Royal Festival Hall at the Southbank Centre is an excellent venue for large audiences and amplified music, he said. But a new hall would cater for smaller audiences (somewhere between 1,800 and 1,950 people) and provide optimal natural acoustics for orchestral and choral music.
"To be a great acoustic it needs to be tight in the girth and tall," he said. While the RFH's design prioritised sight lines, the new hall's design would emphasise acoustics, absorbing its audience in "an all-enveloping sound".
Mr Rose said the Museum of London site wouldn't be his first choice for the new venue, citing a lack of prominence and access issues as two important negatives. He said it was also important that the hall was equally accessible to every London orchestra, those outside the capital and overseas, rather than providing an exclusive home for the LSO at the Barbican.
"We want a hall that has a programme that is open to all orchestras – a place where no orchestra has exclusive or predominate rights to play," he said. "It has to be a hall that has an open programme and is London and the nation's pre-eminent hall."
Join our new commenting forum
Join thought-provoking conversations, follow other Independent readers and see their replies