Modern violins beat Stradivarius-made instruments in a blind test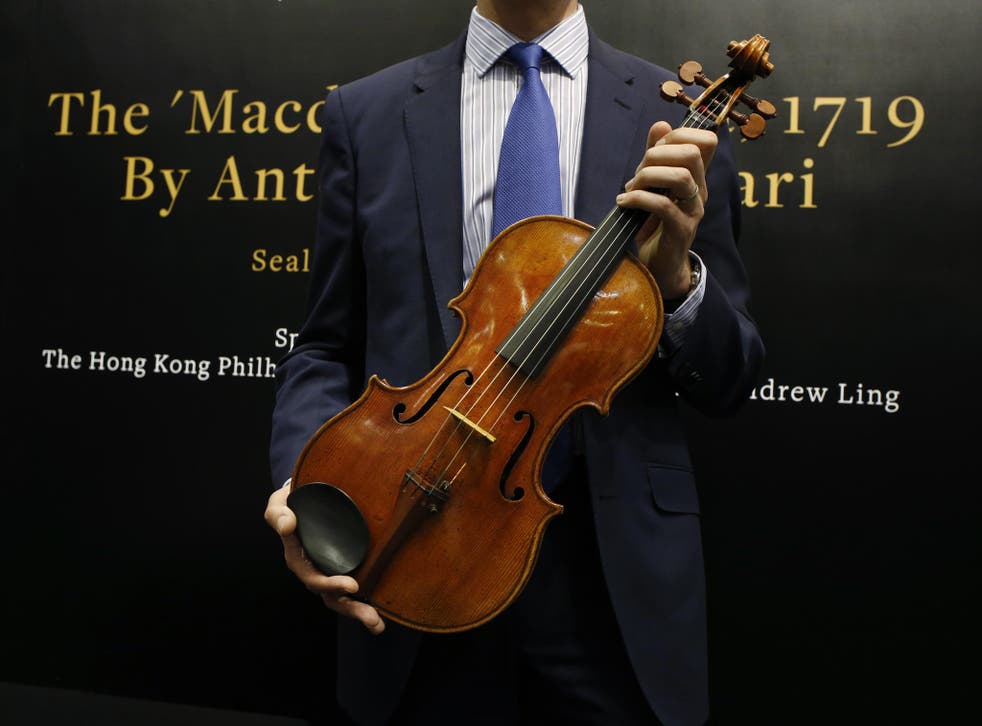 Modern violins have beaten Stradivarius-made instruments worth millions in a blind test involving 10 world-class soloists.
The musicians were asked to rate the instruments for sound and playability among other factors and then choose on that they would want to use on a tour.
Strads, as they are known, were made by the famous Stradivari family in Italy in the 17 and 18 century and are widely regarded as the best violins.
The study, by violin maker Joseph Curtin and acoustics expert Claudia Fritz, of Pierre and Marie Curie University in France, was published in the Proceedings of the National Academy of Sciences journal on Monday.
The researcher decided not to reveal the makes of the new violins to avoid appearing as if they were making an advert.
But the most popular and second best violins were both modern instruments. The musicians were also asked to say whether they were playing a new or old violin. They did so successfully 31 times, but were wrong 33 times.
American violinist Giora Schmidt said: "I was surprised that my top choice was new. Studying music and violin in particular, it's almost ingrained in your thinking that the most successful violinists on the concert stage have always played old Italian instruments.
"I said kiddingly to them I will write you a cheque for this fiddle right now."
Canadian soloist Susanne Hou, who plays a borrowed, 269-year-old Guarneri del Gesu violin, picked the same, new violin. "Whatever this is I would like to buy it," she said. "There are certain things you can't explain when you fall in love."
Join our new commenting forum
Join thought-provoking conversations, follow other Independent readers and see their replies