Woody Allen and Placido Domingo joining forces for LA opera revival
Allen's production of Puccini's Gianni Schicchi will open in September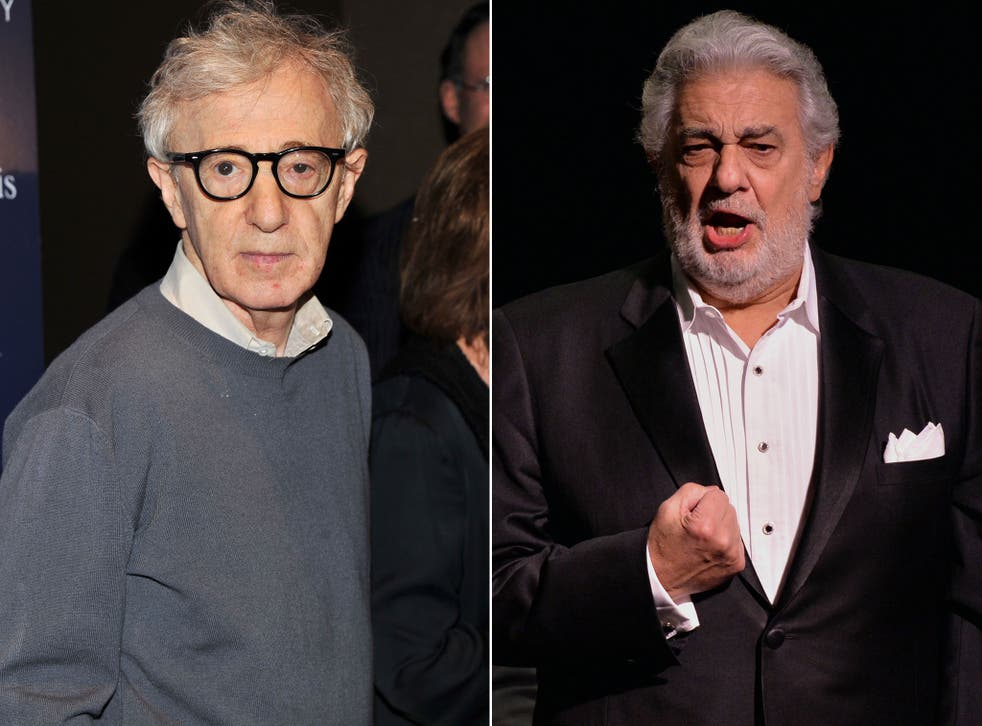 Placido Domingo is teaming up with Woody Allen for a revival of the filmmakers first opera production at the Los Angeles Opera.
Puccini's Gianni Schicchi was first staged in 2008 and is set to make a comeback later this year with one of the world's most acclaimed tenors on board.
Allen's modern adaptation is based on a minor character from Dante's Inferno and features the director's trademark fast-paced style.
His original production starred British baritone Thomas Allen and received rave reviews from opera critics.
Domingo, currently the LA Opera's general director, will also be performing in a staging of Allen's opera at the Teatro Real in Madrid this June. He will begin the LA production on 12 September.
The announcement came with the publication of the LA Opera's 2015-2016 season, marking its 30th anniversary. Other highlights include Moby Dick, Jake Heggie's opera based on Herman Melville's novel.
Elsewhere, Allen, whose passion for Italian opera is evident in 2012's To Rome With Love, recently revealed that he will be directing his first TV show for Amazon in 2016.
Join our new commenting forum
Join thought-provoking conversations, follow other Independent readers and see their replies