Maria Stuarda, Royal Opera House, review: Joyce DiDonato is transcendent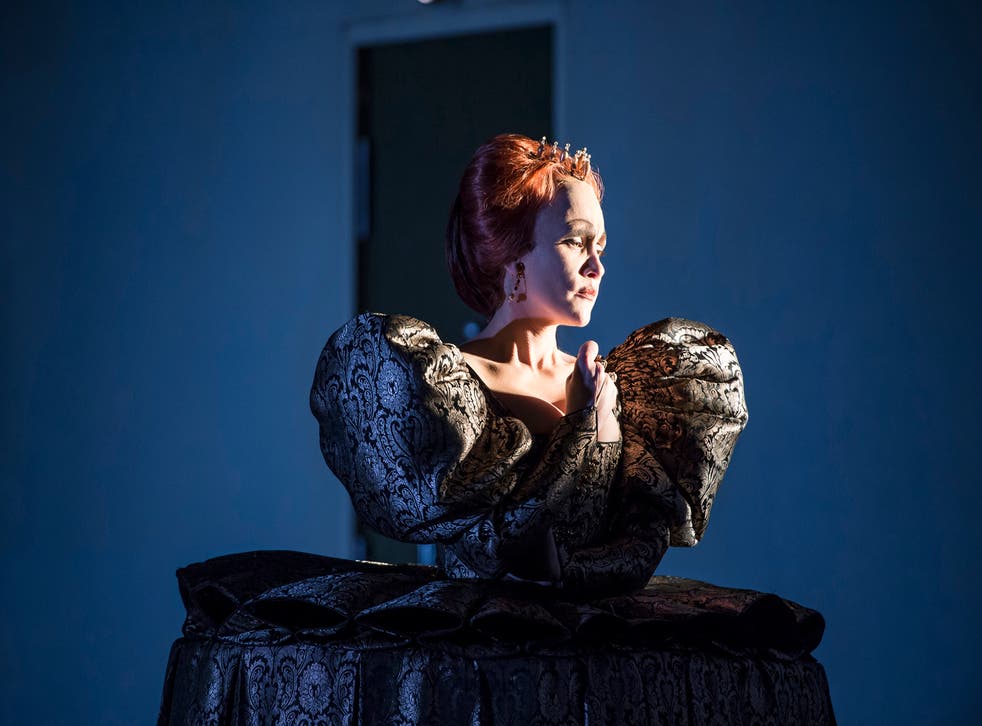 One always expects high style from the directing duo Leiser and Caurier, and the opening moments of their new Maria Stuarda are both arresting and puzzling.
But thereafter they let the simple line of the plot – and the non-stop, full-on beauty of the music – dictate a graceful visual restraint, with the two queens in Elizabethan costume and the rest of the cast in modern garb; the crowd who make their intermittent appearance function like figures in a Renaissance painting, with the occasional choreographed gesture – as when they become a chain of clasped hands at the moment of Maria's execution – speaking volumes.
All this serves to set off a performance in the title role by Joyce DiDonato which is nothing short of transcendent. Matthew Rose's burnished bass-baritone as Talbot and the Spanish tenor Ismael Jordi's unforced sweetness as Leicester provide superb support, as does Bertrand de Billy presiding in the pit, while Carmen Giannatasio's forcefully-sung Elisabetta highlights the subtlety with which DiDonato colours her every phrase.
The Yankee Diva has always been a consummate actor, and here she creates a complex and hugely compelling character; from her wistful address to the clouds - her sound soaring above the swelling chorus - to the valedictory duets and arias of the final act, her singing has a matchless perfection. Five stars? No, at least ten.
Join our new commenting forum
Join thought-provoking conversations, follow other Independent readers and see their replies