The Monster in the Maze, Barbican London, review: Jonathan Dove's new Minotaur community opera brilliantly hits the mark
Joshua Bloom's Daedalus is wonderful in meticulously controlled performance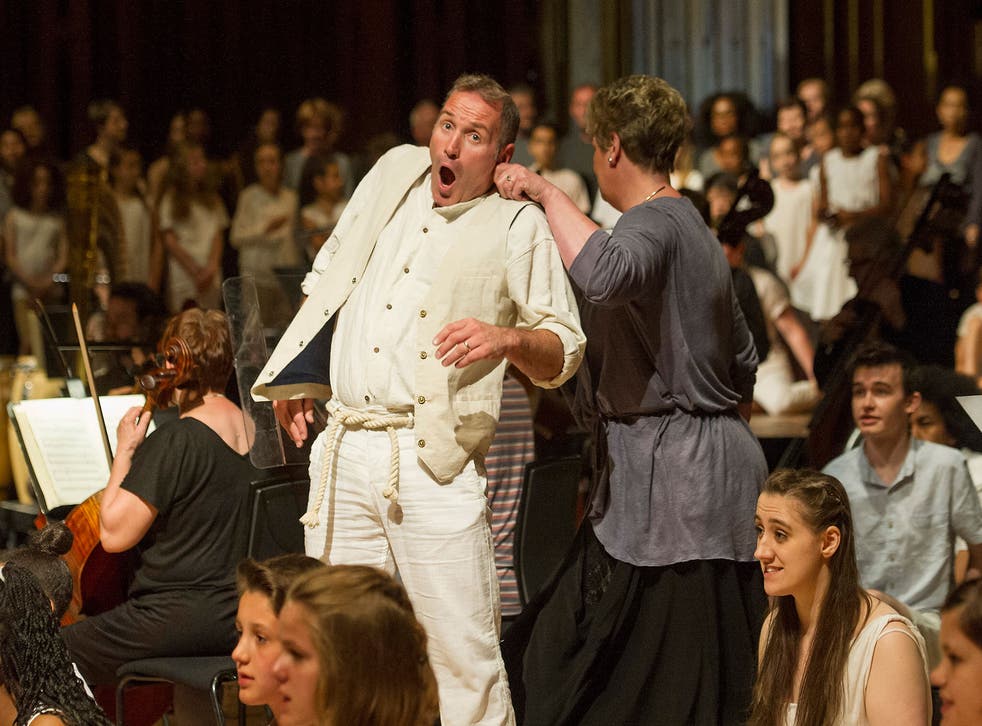 With Simon Rattle at the helm, Jonathan Dove's new community opera The Monster in the Maze has German, British, and French co-commissioners, and is getting its premiere in three countries, and in three languages.
Its Barbican opening came courtesy of the London and Guildhall symphony orchestras plus three massive community choirs. It's the story of the Minotaur with a cheerful twist; in Alasdair Middleton's colloquial libretto, Minos is portrayed as a pantomime villain, there's banter between Theseus and his mother, and Daedalus leads the Athenians out of the labyrinth.
Commanding the stage with his dire decree, Malcolm Storry's Minos was accompanied by chimes and drums plus an offstage band of horns, trombones, and tubas representing the monster. Representing the people of Athens, the adult and youth choruses sang in two-part harmony, while the children's chorus sang in unison.
With two additional conductors positioned in the stalls, the whole thing was meticulously controlled: not much plot was discernible, but Dove's great blocks of sound created some majestic effects.
This was semi-staged – with lighting which made the Barbican's wooden screens look like burnished brass – but the drama lay in the music, thanks in large part to Joshua Bloom's wonderful Daedalus, and to the pure-toned ardour of the young choristers.
Join our new commenting forum
Join thought-provoking conversations, follow other Independent readers and see their replies