L'Orfeo/ I Fagiolini, St John's Smith Square, London, review: For non-Italians, trying to read the text and translation and watch the stage doesn't work
The British vocal ensemble founded by Robert Hollingworth performed Monteverdi's first opera in a semi-staging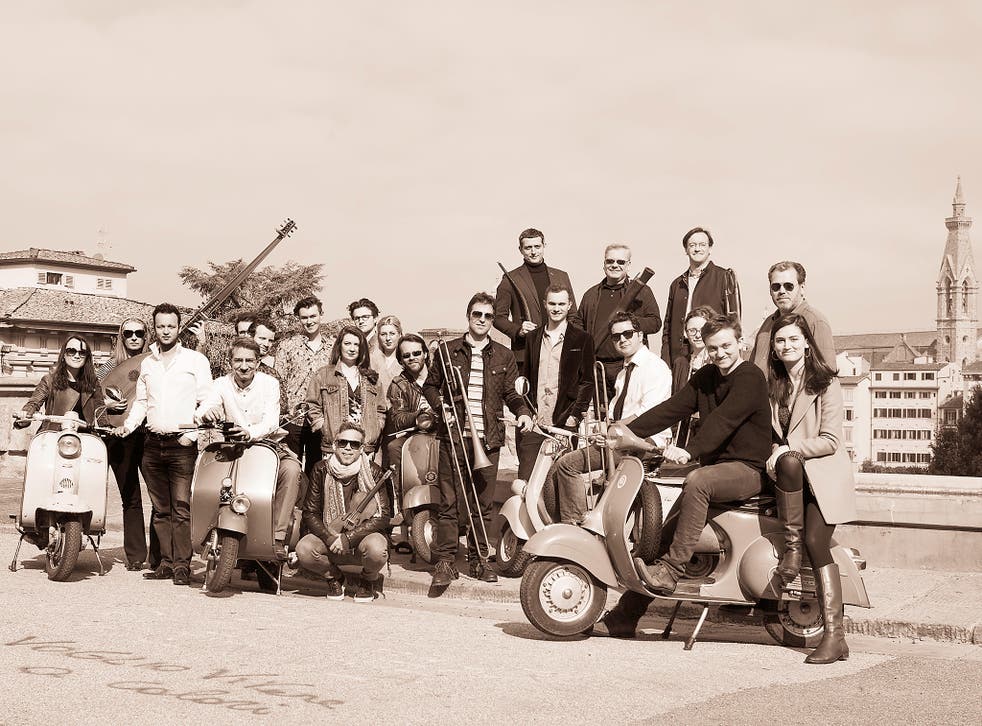 It's perpetually astounding that the first real opera should have sprung as perfectly formed it did from Monteverdi's pen in 1607. Thomas Guthrie's semi-staged L'Orfeo for Robert Hollingworth's I Fagolini should by rights have provided another opportunity to appreciate this without the dictatorial drawbacks of a fully staged production.
Much took its cue from the first performance: nine singers doubling up their roles, the instrumentation – for which, exceptionally, an exact list survives – missing only the metal stringed chitarrone (too costly) and no second organs and harpsichords (lack of space), and the audience provided with a printed libretto. But for non-Italians, trying to read the text and translation and watch the stage all at the same time doesn't work: one or other loses out, and the drama suffers.
Mathew Long's flexible tenor made for a decent Orfeo, and certainly mezzo Ciara Hendrick's Messaggiera at the opera's fulcrum wrung every last exquisite drop of anguish from Euridice's death. But another key moment, Orfeo's meeting with ferrymen Caronte (Christopher Adams) whose bass should plumb the depths of Tartarus, somehow failed to thrill. Hollingworth's sound world felt altogether too yin, not only in the string-dominated textures above ground but most damagingly in the low tessitura Monteverdi used to conjure the underworld.
Join our new commenting forum
Join thought-provoking conversations, follow other Independent readers and see their replies