Prom 10, Prom 12 - review: Tasmin Little unearths a violin concerto as Roger Norrington travesties the St John Passion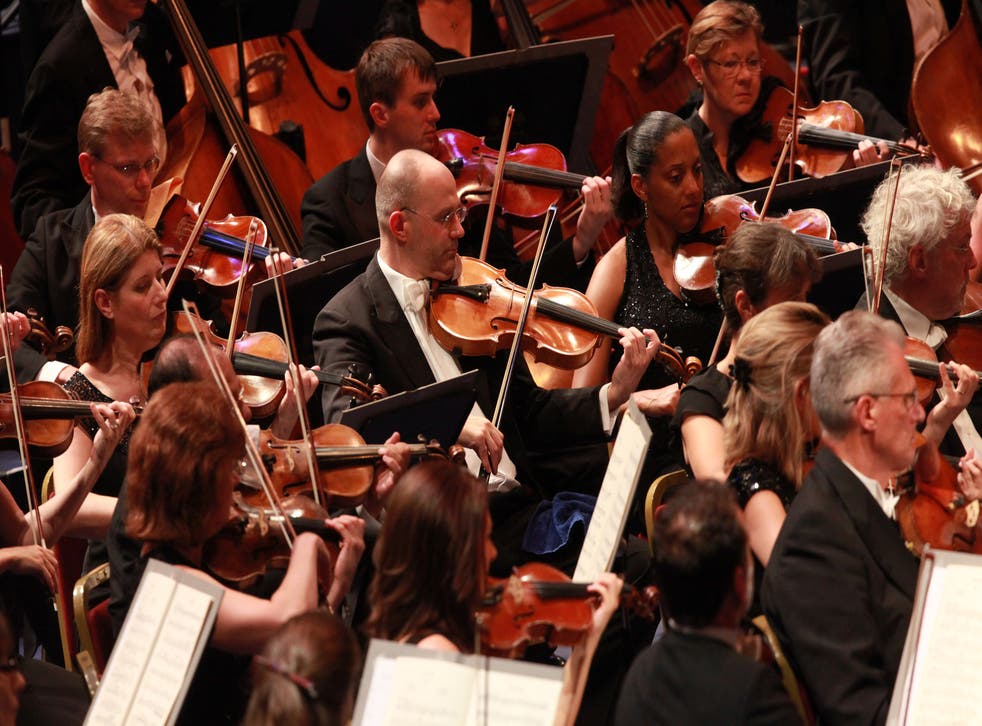 Every year the Proms bring out forgotten works by mid-twentieth-century British composers, and one is often forced to ask why. The official justification is always the same – 'we felt it deserved a hearing' – but with some music the expensive road-test of a Prom is pointless, because everyone who can read a score – or judge by an archive recording - knows in advance that it will fail.
Thus it was with Ernest John Moeran's Violin Concerto, which Tasmin Little had boldly chosen to resurrect for its first Proms outing in over seventy years. Moeran was wounded in the First World War, lived with that most ill-starred of English composers Peter Warlock, and spent his old age chasing his Irish roots and drowning in drink. All his life he had collected folk songs, mostly in country pubs, and the concerto he wrote in the years immediately prior to the Second World War was impregnated with the melodies he found in Ireland.
Little cut an arresting figure in her spangled Christmas-tree frock as she launched into the Allegro which proclaimed Moeran to be a fully paid-up member of the 'cowpat school' of composition. But the anodyne tunefulness and folk-style charm quickly wore thin as it became clear that there would be nothing else on offer. Little's playing had poise and purity of intonation, but it was curiously passionless, and she didn't project her sound to fill the hall; up high, she was barely audible. Juanjo Mena and the BBC Philharmonic provided sympathetically-controlled support.
This work had been preceded by another exhumation in the form of Walton's Variations on a Theme by Hindemith, last heard at the Proms half a century ago. Sparkier and more intricate than most of Walton's bombastic output, this was at least a worthwhile revival.
The other self-imposed duty of the Proms is to present new music, and here we got the London premiere of David Horne's Daedalus in Flight. Since Horne's programme-note was a flowery (and warmly appreciative) review of his own work, the critic might seem to be absolved of the duty of reviewing it himself. But it's worth putting on record that while the first half of this 11-minute work was too crammed with ideas to allow any structure, mood, or atmosphere to emerge, the second half really did evoke the idea of a fantastical aerial journey; it displayed a finely-calibrated control of sonorities, and a very inventive use of them. But it was sweet relief to have things rounded off with a perfectly-judged account of the Enigma Variations.
Apart from James Gilchrist's wonderful Evangelist – warm, eager, every word crystal-clear – and Lucy Crowe's ringing soprano arias, Roger Norrington's St John Passion with the Zürcher Sing-Akademie and Chamber Orchestra was very disappointing. Bach's monumental opening, which should seem to swell up out of the earth like a giant tree, was merely perfunctory, and moments which should have wrung the heart – like the alto aria 'Es ist vollbracht!' accompanied by viola da gamba – were completely thrown away. Norrington and his Swiss colleagues should take lessons on this from our Orchestra of the Age of Enlightenment.
Join our new commenting forum
Join thought-provoking conversations, follow other Independent readers and see their replies