Prom 7 and Prom 9, review: John Tavener's Gnosis has perfect vocal-instrumental balance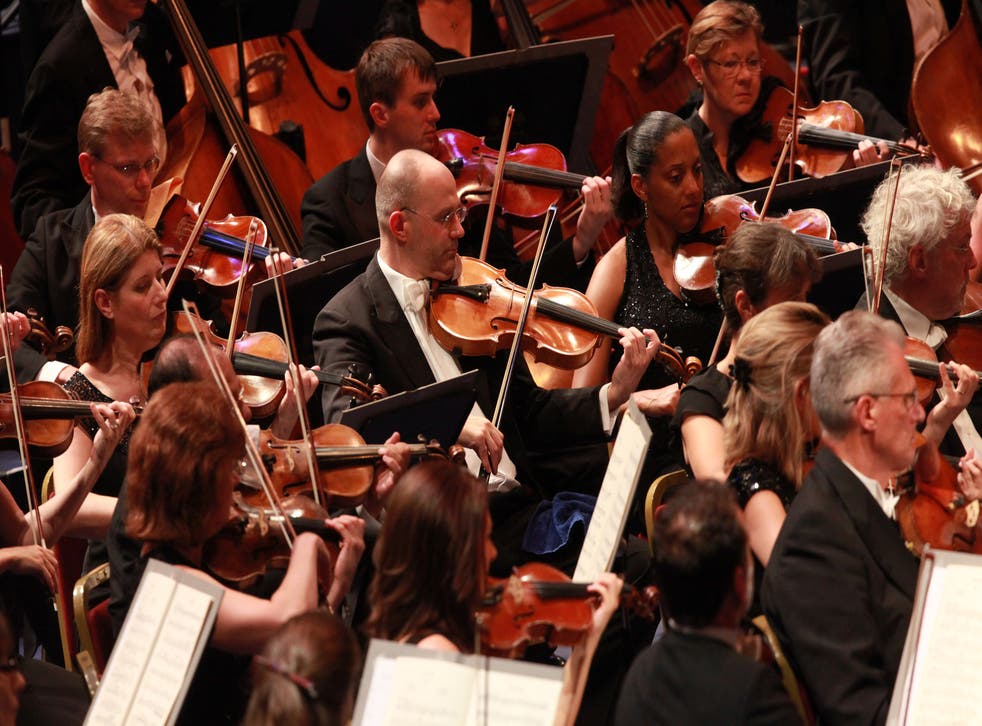 In Gnosis, John Tavener has left a posthumous mystical love-letter which, though small in scale, carves out a large space in the mind. Mezzo Sarah Connolly and alto flautist Michael cox were the soloists, with the BBC Symphony Orchestra under Jiri Belohlavek laying down a carpet of strings and percussion beneath them; the vocal-instrumental balance was perfect throughout.
Connolly's job was to deliver devotional chants from three great religions; Cox's was to echo her with the aid of a bass drone (the 'eternity note'). Connolly's line was all gentle leaps and falls, and although the polyphony was intricately atonal, it was deliciously easy on the ear.
Bartok's aim with his second violin concerto was in that respect similar – he wanted to prove that 12-tone music could still be tonal – and as soloist Isabelle Faust brought to it her usual flawless accuracy and golden tone; the chaste beauty of her encore, a Bach Sarabande, completed the spell.
In Prom 9 Barry Douglas had his work cut out as soloist in Brahms's Piano Concerto No 1, because Valery Gergiev conducted the London Symphony Orchestra as if on tranquillisers, but Douglas finally succeeded in injecting some authentic Brahmsian passion. Janacek's Glagolitic Mass benefited from a volcanic performance by the London Symphony Chorus.
Join our new commenting forum
Join thought-provoking conversations, follow other Independent readers and see their replies