A Louis CK-inspired journey to New York: The Comedy Cellar and The Liar Show
Huey Morgan's disastrous appearance on Have I Got News For You was another (unintentional) comedy highlight of the week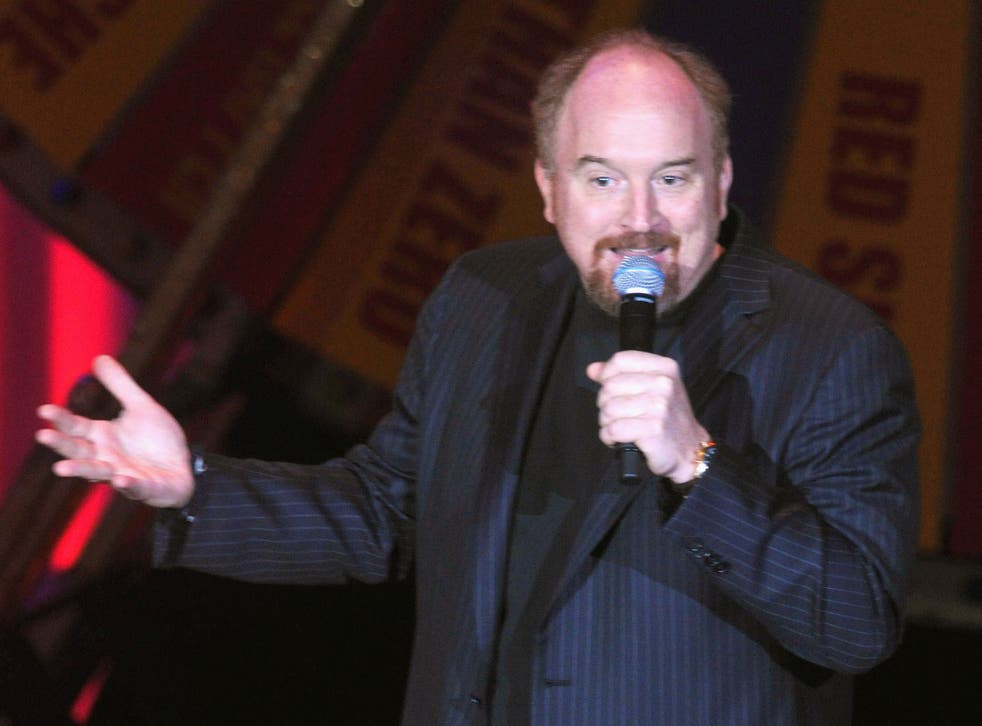 I was in New York this week so I had to pay a little homage to Louis CK. I bounded up the steps of the West 4th Street subway, wandered down MacDougal Street, grabbed a slice at Ben's Pizzeria and there I was – standing in front of the white neon bulbs that spell Comedy Cellar.
At that point my re-enactment of the opening credits of Louie stuttered to a halt thanks to the block-long queue to get in. It was worth the wait. The Comedy Cellar is an excellent venue. It is very dark, very low, with tiny tables and uniquely uncomfortable stools. You can see the mic from every single one. The walls on the way down are lined with photographs of the great and hilarious who have sweated out a career in its spotlight since the doors opened in 1982 – Jerry Seinfeld, Robin Williams, Andy Kaufman, Chris Rock, Jon Stewart, Dave Chappelle. There are messages from Sarah Silverman - "Dear Comedy Cellar: I'm pregnant. It's yours. Love Sarah." – and from C.K., of course: "I'm going to hate looking at this picture all the time. Please take it down when I die."
There is also the faintest whiff of tourist trap about the strict queues, two-drink minimum rule (imagine a British comedy club actively encouraging patrons to drinker faster, and more) and surly staff. When one woman is spotted fiddling with her phone she is subjected to a joke-free, three-minute diatribe from compere William Stephenson. But unlike London's Comedy Store, which lost a little soul when it moved from its original grimy Soho home to Leicester Square, the Comedy Cellar's brick walls drip with the ghosts of a million gags – from the good years and the bad. C.K. notoriously played to empty rooms night after night in the 90s. Now, thanks in part to him and those opening credits, it's boom-time again.
On the evening I visited, Saturday Night Live's longest-serving cast member Darrell Hammond was there, still doing his Bill Clinton impression, still good. Gary Gulman and Greer Barnes also did slick sets which sounded fresh, although they'd probably delivered them 100 times before. I missed Aziz Ansari who turned up the night before dressed as Thomas the Tank Engine for Halloween. No matter, it's a joyful dive to spend an hour or so in. And there is always the chance that an unbilled C.K or Seinfeld might bounce down the steps for a tight 10 minutes, which is why the queues up on MacDougal Street, quite rightly, never seem to go away.
I found another nice venue three minutes' walk across the Village, at the Cornelia Street Café. Its basement was hosting The Liar Show, a monthly night run by the storyteller Andy Christie. Four speakers – stand-ups, storytellers, New Yorker journalists, film directors – each tell a 10-minute story from their life. The twist is that one of them is lying through his or her teeth. The audience has to decide which, having grilled the speakers and debated their trustworthiness with their table-mates. Tickets are $15, including a drink, and if you pick the fibber you win a t-shirt.
November's quartet was the storyteller Martin Dockery who recalled a drunken binge and his mother Meliora who followed up with a tale about her son's childhood castration complex (awkward). Radio reporter Jim O'Grady talked about the time he landed an interview with Harper Lee and comedian Jennifer Rawlings closed with an account of the time she visited prisoners of war in the Gulf. When you write it down, the liar is blindingly obvious. Of course it was the rookie journalist who persuaded the famous recluse Lee to grant him an audience, before he was thrown out on his ear. The audience fired fiendish questions at him – Which airport did you fly into? Was Truman Capote on the scene? And yet O'Grady's tale was so seductive, so perfectly formed, at least half of the room, including me, fell for it. It was a prime example of the power of storytelling. Entertaining, sociable and psychologically revealing, The Liar Show is a simple idea, brilliantly done: a UK franchise is surely in order.
Huey Morgan
Some of the very finest comedy is the kind you have to watch through your fingers, where the laughs only just outweigh the pain. This week's giant cringe came courtesy of Huey Morgan. The frontman of Fun Lovin' Criminals was appearing on Never Mind the Buzzcocks when, suddenly tired of being ribbed on the topic of his own lyrics, he hurled his quiz show mug to the ground and huffed clumsily off before the credits rolled. The guest hosts Rizzle Kicks dealt with his tantrum brilliantly, gently pointing out several times that it was but a game.
Morgan, clearly, had forgotten its golden rule. As Roy Hattersley (who was replaced by a tub of lard when he refused to participate on Have I Got News For You) and Preston (who made Simon Amstell's career and wrecked his own when he stormed off Buzzcocks), the only way to win at panel shows is to turn up, shut up and stick it out. Preferably with a grin on your face.
What I Watched This Week
Aziz Ansari
On Netflix. His Buried Alive show, filmed live at Philadelphia's Merriam Theatre, tackles what it means to turn 30 in the sharpest style.
The Revolution will be Televised
Political pranksters Heydon Prowse and Jolyon Rubinstein are back with a second series of their Bafta-winning BBC3 show on Sunday. In this clip, Rubinstein tries to get David Cameron to sign his Bullingdon Club yearbook. Quite bold.
The World's End
On the plane back from New York. The first half hour of Simon Pegg's apocalyptic pub crawl movie is brilliant, with a beautifully nostalgic 90s soundtrack - but it's no Shaun of the Dead.
Join our new commenting forum
Join thought-provoking conversations, follow other Independent readers and see their replies