Comedian announces 7-disc album featuring 195 orgasms and 45 minutes of crying
Deluxe editions come complete with bath robes and lounge chairs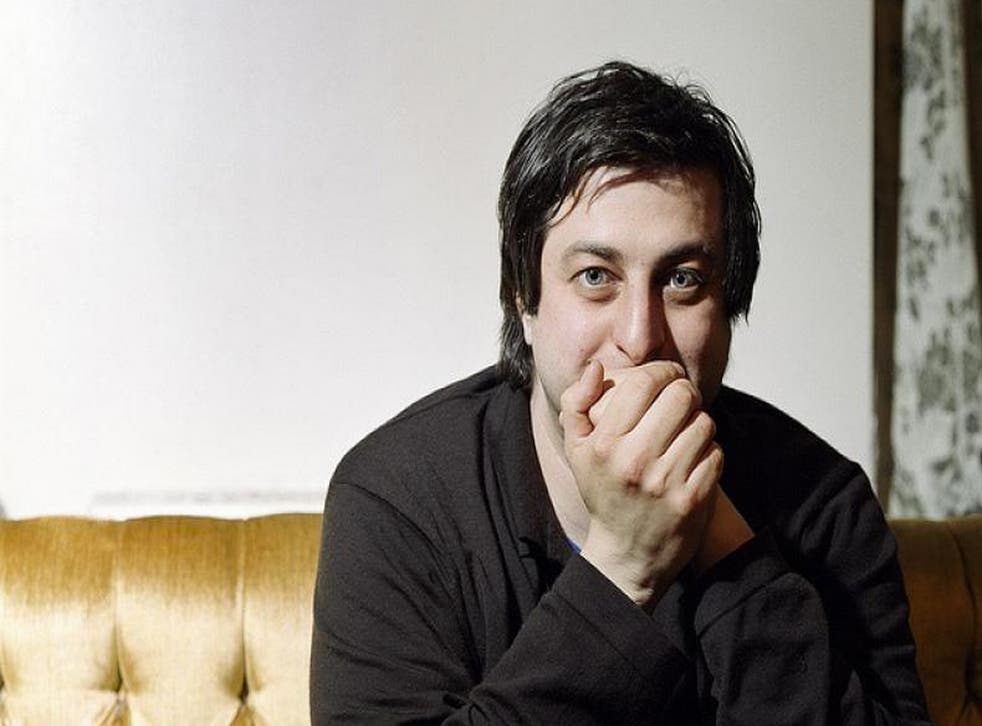 Comedian and Bob's Burgers voice actor Eugene Mirman is really giving fans their money's worth on his next release 'I'm Sorry, You're Welcome', out on 30 October through Sub Pop.
In addition to a live stand-up set recorded in Seattle in June 2014, listeners will be treated to six more discs containing mouth-made sound effects, 45 minutes of crying, introductory Russian, 195 orgasms, outgoing voicemail messages and a curiously unexplained 'f*ckscape'.
The tracklisting was whittled down from a longest of ideas Mirman had, which also included 'whispering secrets to my dick', 'songs' and 'yelling at inanimate objects'.
Deluxe versions of the disc set are available, which come with velour bathrobes and a mid-century style chair. You can pre-order it here.
The LP list, as per Substream mag:
LP1 – Live In Seattle At The Columbia City Theater
Good-humored noticings from America's "Master of the Noticing!"
LP 2A – A Guided Meditation For The Thoughtful Body
A calming meditation to cheer and sooth the cluttered mind, the injured heart and the anxious body
LP 2B – Fuckscape
An erotic soundscape for lovebirds and adventurous friends
LP 3 – Eugene's Comprehensive Sound Effects Library
Tremendous, mouth-made sound effects for amateur and professional foley artists alike
LP 4 – Digital Drugs
A binaural acoustic pharmacy for the carefree or ill
LP 5 – Over 45 Minutes of Crying
A full-hearted 45-minute cry-a-thon
LP 6A – Introduction To Spoken Russian
The language of Pushkin as taught by someone who left Russia at the age of 4
LP 6B – Ringtones & Outgoing Voicemail Messages
For Your Personal Use
Turn every phone call you miss or receive into a thousand-million smiles
LP7 – 195 Orgasms
Sorry
Join our new commenting forum
Join thought-provoking conversations, follow other Independent readers and see their replies