Dapper Laughs seen joking about rape in video after apologising for 'sexist' homeless comments
The controversial comedian announced that a female audience member is 'gagging for a rape' in footage from his London Scala gig last month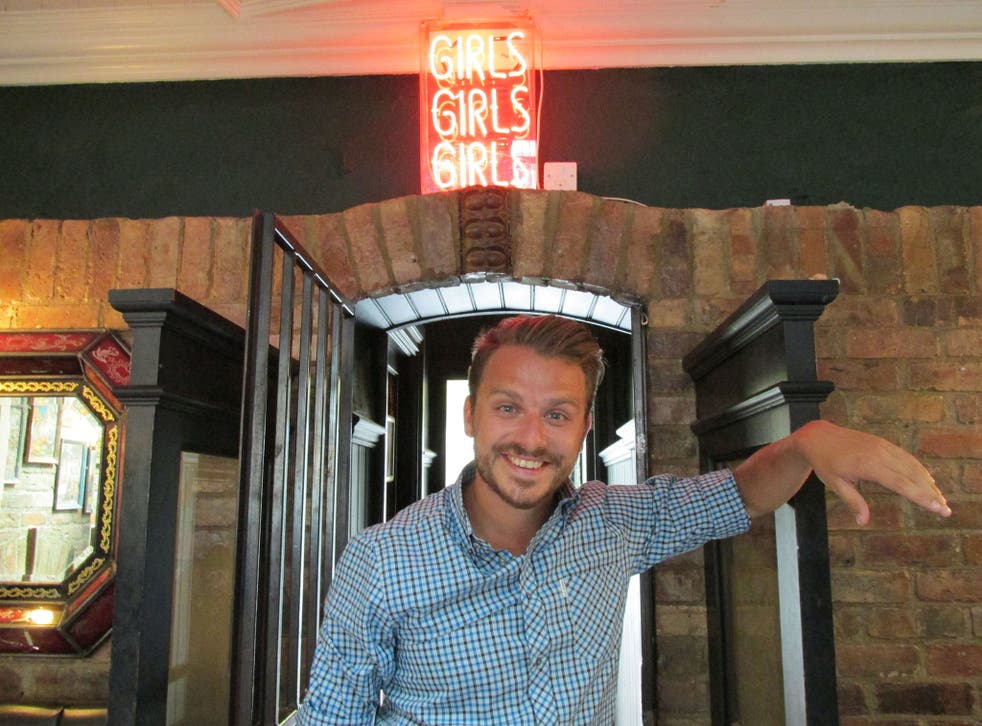 Shocking footage has emerged showing Dapper Laughs joking about rape at a London gig, just days after ITV defended him against sexism accusations.
The controversial 'lad comedian', real name Daniel O'Reilly, can be seen denying that his show On the Pull teaches men to sexually abuse women, before enjoying some 'banter' with the audience about rape.
"If it was a guide to rape, I would have done one five-minute episode, come on and go 'Oi oi, I'm Dapper Laughs, go down the shops, get some rope, bit of duct tape, rape the b**ch, well done, see you later," he told a sold-out London Scala on 16 October.
"You can't rape women," he added, only for a male crowd member to reply with "yes you can!" as the audience laughed.
Audience contributions are hard to hear in the footage, published on The Mirror's website, but Dapper Laughs is next seen walking across the stage to talk with a female fan.
"She's gagging for a rape," he said, to more laughs. "We'll have a chat afterwards. Do you want to come backstage after? Bring two of your mates, you'll need them."
An online campaign to scrap Dapper Laughs' ITV series has attracted more than 30,000 signatures, but the broadcaster insists it is "respectful" to women.
The comedian helps people to "pull", repeatedly uses the phrase "proper moist" and jokes about having sex with other people's mothers, but his tips are "firmly based on treating women with respect and speaking to them in the right way", ITV told the Huffington Post.
"Comedy is subjective and we realise the content of the show might not be to everyone's taste," a statement read. "We regret that any of our viewers were offended. However, as with all of our shows, the series content was carefully considered, compiled and deemed suitable for broadcast."
ITV's response has been largely criticised after Dapper recently tweeted: "Remember, it's only sexual harassment if she's more attractive than you."
Homeless charity Shelter rejected donations from Dapper's Christmas album last week, stating that his songs, including "A Walk To The Pub…With A Tramp", are "deeply offensive about homeless people, not to mention many others".
Dapper has reportedly tweeted offensive 'jokes' about the homeless before, including one reading: "Just gave my number to a homeless woman (cracking boobs though, not sure if her top was low cut or just ripped) closed with: your place or mine?"
Dapper has since apologised in a statement. "I think it's important that if we overstep the mark and cause upset that we apologise," he said.
"I would like to say sorry to those people who I have upset by my recent comments. I assure them this was not my intention."
Join our new commenting forum
Join thought-provoking conversations, follow other Independent readers and see their replies