The Independent's journalism is supported by our readers. When you purchase through links on our site, we may earn commission.
Michael McIntyre made a woman laugh so hard she gave birth six weeks early
'If anybody else plans to go while pregnant take your hospital bag & a towel to sit on'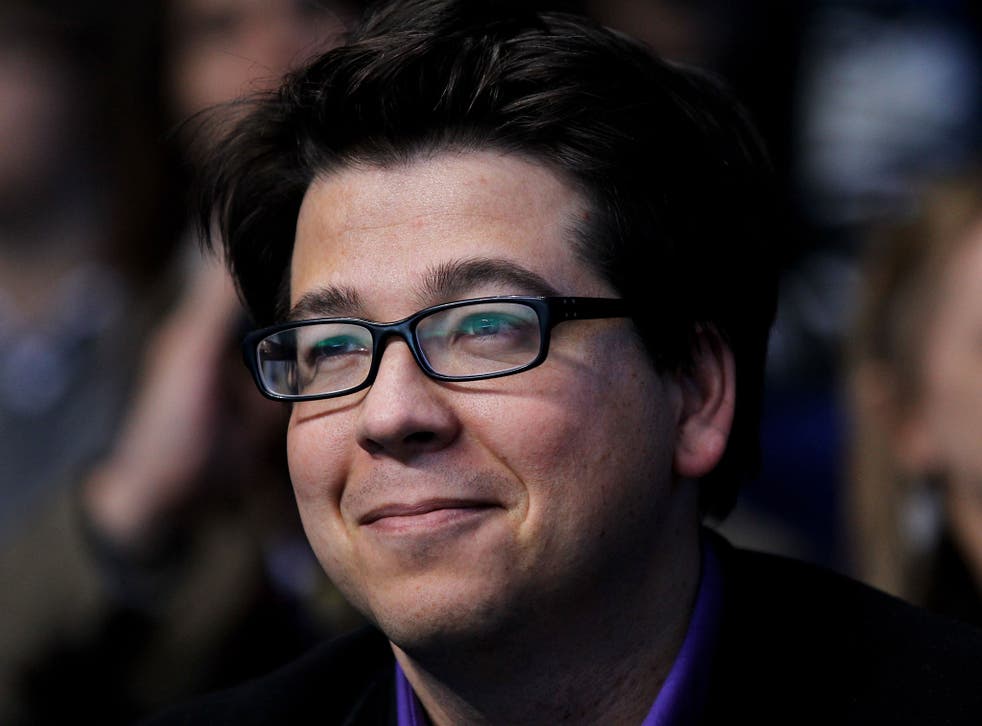 While Michael McIntyre's latest tour Happy and Glorious may have received some scathing reviews, that didn't stop one mother laughing at the comedian's observational humour so hard her water broke.
Clara Brown was 34 weeks pregnant when she attended the gig and had never seen McIntyre live before. During the show, on the 1 October, Mrs Brown found herself going through the motions as she was leaving the O2 Arena, London.
32 hours later, on Sunday, 3 October, she gave birth to a baby girl six weeks early, telling the MailOnline: 'She's our miracle baby. And she must share my sense of humour - he's my favourite comedian ever.'
Mrs Brown, 28, from Essex, had not told her some of her family she was pregnant, having lost her son Louie the year before.
"I thought: 'If Michael doesn't make me go into labour I don't know what will'," she continued. "He always makes me laugh so much. Even my mum had said 'are you sure you should go?' She was worried he would send me into an early labour and I'd be stranded giving birth at the O2. I just thought it wouldn't happen because I still wasn't full-term."
In a post on Michael McIntyre's Facebook page, the mother of four wrote: "I'm hoping this photo reaches you Michael McIntyre. This tiny baby girl is the result of laughing to much at at the opening night in London of your Happy & Glorious tour.
"Baby is doing really well but is spending some time in special care while age masters feeding, maintaining body temperature and sugar levels. I also can't thank the staff in the priority parking area at the 02 enough for the care they gave and how quickly they got us out on to the road.
"I hope this photo reaches you so you can see what happened the night I first saw my favourite comedian live! Also if anybody else plans to go while pregnant take your hospital bag & a towel to sit on!"
The post has since been liked over 76 thousand times and shared almost five thousand.
The baby girl is yet to be named, but some social media users have suggested calling her Michele in honour of the comedian.
McIntyre is at the the O2 until the 10 October, and is touring till the 11 December.
Join our new commenting forum
Join thought-provoking conversations, follow other Independent readers and see their replies