The Boy With Tape On His Face, The Duchess Theatre, London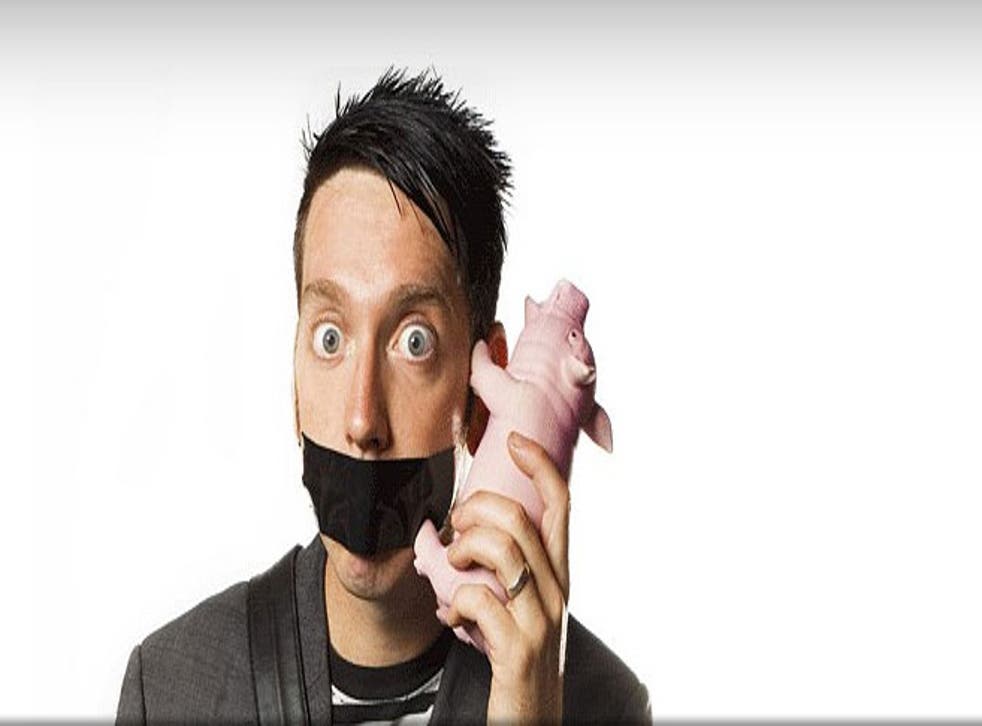 Kiwi mime artist Sam Wills tops off his Foster's Edinburgh Comedy Award success earlier this year with a West End run of his winning show: a sweet treat, perfect for the season of goodwill and frivolous entertainment.
From a homage to Star Wars, using a tape measure as a light sabre, to creating a 4-man human coffee table to the strains of 'Lean on Me', The Boy provides a cavalcade of cheeky set pieces that always engage, even if they do not actually engross.
The conveyor belt of visual vignettes is constant to the point of almost predictable and some of the component parts are two-dimensional: a couple expected to kiss because they have been trussed up to the strains of the Shoop Shoop Song (It's In His Kiss); later on, a matador scene involving two "volunteers" ends with an elongated gag where a knife on a rope seems to take ages to get to its point. Even the male "volunteer" and the recipient of the knife, jokingly looks at his watch.
Despite these longeurs and transparent payoffs, The Boy's often prop-fuelled frenzy bubbles along with an unstoppably jaunty momentum. A 'golf' set piece has one audience member trying to thwack a table tennis ball, with a plastic putter, into a hole fashioned from a dustpan, suspended in mid-air by another audience member. The eventual success of this venture receives rapturous applause, partly because of a perverse sense of achievement but partly out of relief.
Relief plays a huge part in The Boy's allure. We're relieved when he doesn't choose us for his procession of volunteers, and our laugh is all the more hearty when it is someone else on stage dancing to Tom Jones' 'You Can Leave Your Hat On'.
If the co-operation of audience members is the fuel to Wills' shtick, then it is their occasional incomprehension and slow-wittedness that allows him his major character traits: incredulity (expressed through much raising of eyebrows), gentle sarcasm (lots of ironic thumbs up) and, sometimes, Basil Fawltyesque impatience (hand gesticulations aplenty).
The final fifteen minutes of the hour an a quarter show reprises some of his set pieces from his 2010 show, including his toilet seat and plunger tribute to the story of William Tell. The Boy's ending, however, is a new sequence, an effective and inclusive send off and a feelgood finale that pays its own tribute to spirit of the whimsical sequences within.
Join our new commenting forum
Join thought-provoking conversations, follow other Independent readers and see their replies