Michael McIntyre at the O2 review: There is a routine about names on Starbucks cup for goodness' sake
The observational, every-middle-class-man stuff is wearing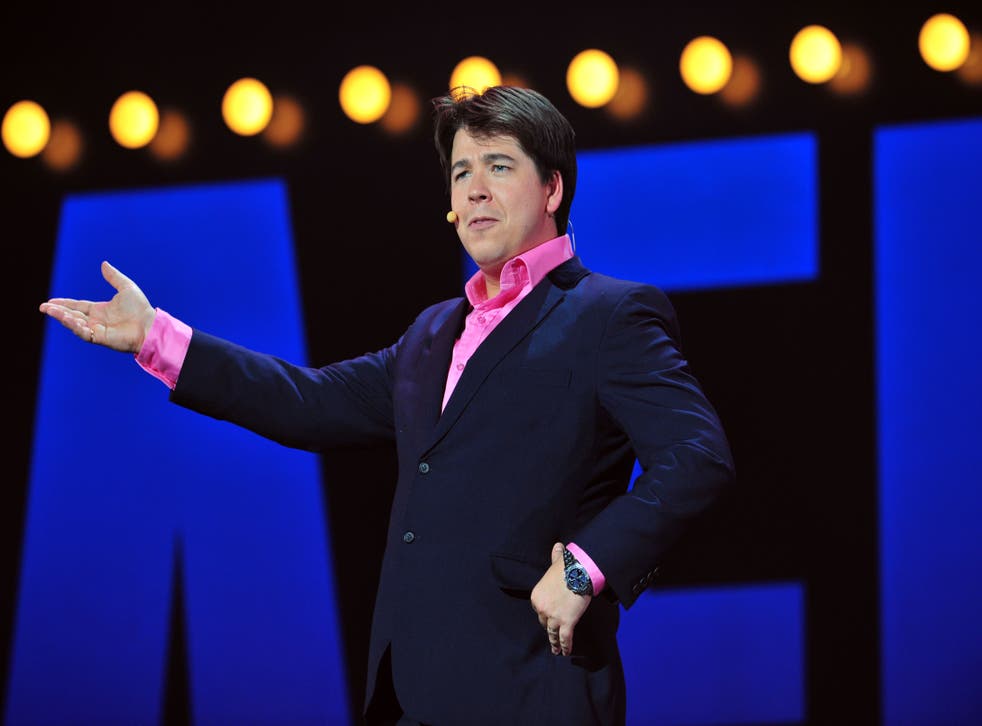 Michael McIntyre's new tour is called Happy and Glorious, a fitting title for the British king of comedy. The biggest, richest and most successful stand-up in the land is currently playing 10 nights at The 02 in the middle of a UK mega-tour. So why he is having to tell his crowd – his "awfully middle-aged, middle-class" audience - to clap? "Feel free to applaud!" he shouts halfway through his set, but proper, spontaneous, thunderous applause comes only once or twice in this sketchy set.
McIntyre is very good at what he does - mining the mundane for giant belly-shaking laughs - arguably the best. It is observational, everyman stuff but an opening video of fans delivering some of his most famous routines – the man drawer, the spice cupboard, the wrapping paper 'glide' and so on – shows that not every man can do it. Far from it – they are all awful at it.
He has a rare talent for wringing gold from the beigest of subjects and there are odd moments tonight when he does just that – miming how posh people treat their trolleys at Waitrose, for example, or the difficultly of hanging a clock on a wall, or the social awkwardness of using a revolving door. Even the hoary old topic of Brits at the beach is retooled into a routine that looks ready-made for future fan tributes, in which he deconstructs the age-old seaside phrase, "It's alright once you're in!"
There are also quite a lot of jokes and topics in here that are lame, surprisingly so. A mention of Manila in a half-hearted gallop around some international quips gets the punchline, "Sounds like an envelope!" There is a routine about people writing your name on your cup in Starbucks for goodness' sake, and a similarly ancient bit about going out for dinner with his wife, who orders the lobster. He is outraged but it rings false; you can't help thinking, as you look around at the 20,000-strong crowd, if anyone in the room can afford the lobster, McIntyre probably can.
By far the most interesting sections are the ones that see the stand-up eschew the general for the personal. There's a vividly funny set-piece about moving to a big dream house in the country where he has no plumbing, no phone signal ("Presumably because the conversations are too boring there…") and is absolutely terrified of the dark. Another routine about his giant calf muscles and the orthotic shoes he now has to wear to correct his gait is unexpected and refreshing in showing a little vulnerability.
Still, the 75-minute show never feels fully formed. Routines do not hang together, physical clowning replaces punchlines once too often and the delivery is often breathless. McIntyre might be the biggest comedian in the UK, but this was him at far from his best.
To 10 October, then touring to 11 December (www.michaelmcintyre.co.uk)
Join our new commenting forum
Join thought-provoking conversations, follow other Independent readers and see their replies